Friday, October 23, 2015 @ 11:42 PM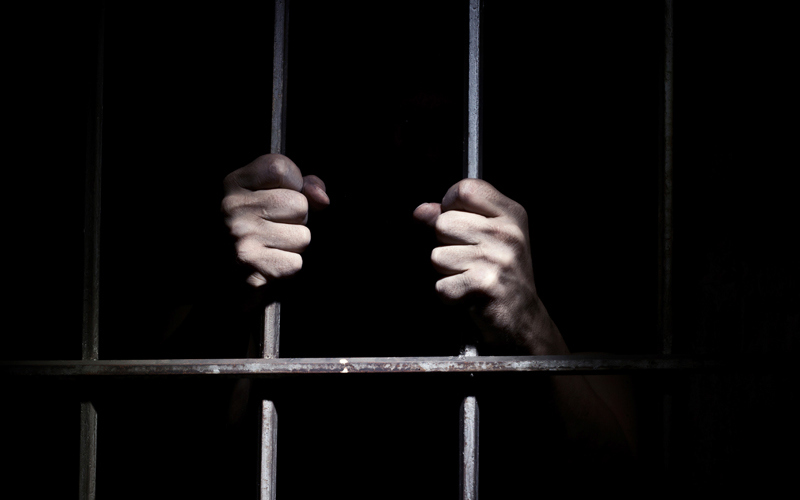 ATTENTION: Major social media outlets are finding ways to block the conservative/evangelical viewpoint. Click here for daily electronic delivery of The Stand's Daily Digest - the day's top blogs from AFA.
Jeremy Wiggins
Producer/Talk Radio
MORE
The United States Senate has brought forward a bill that seeks to reform the justice system, specifically to reform sentencing laws and correctional institutions. Some of the highlights from Senate Bill 2123 include:
Reduce and restrict enhanced sentencing for prior drug felonies 
Limit the application of the 10-year mandatory minimum 
Amend specific penalties for certain firearm offenses and armed career criminal provisions 
This is just a short list of what the bill is seeking to accomplish. One thing is clear, however, this is a major overhaul to the way individuals who have been convicted of crimes in the United States will be sentenced. Finishing up the details on this bill are Senators Grassley, Durbin, Whitehouse, Lee, Graham, Leahy, and Scott. If you are thinking that some of these are from different political parties, then you would be correct.
It isn't a surprising thing that the government would attempt to overhaul the penal system here in the U.S. with over 1.5 million people currently detained in either a federal or state correctional intuition, according to the Bureau of Justice Statistics.
The real change centers on the handling of mandatory minimum sentencing laws concerning offenders serving time for drug offenses. These standards were enacted by Congress under the Anti-Drug Abuse Act of 1986 and mandated a minimum sentence of 5 years without parole for possession of a certain amount of illegal substances. The amount was later changed under the Fair Sentencing Act of 2010. The new bill includes a provision to decrease certain drug-related sentences by half.
The amount of inmates affected by this law is around 95,800, or roughly 50%, according to the most recent data available from 2014.
Needless to say, there are a lot of people in prison in the United States. And even though the crime rates nationally seem to be on the decline, based on the numbers of people incarcerated in state and federal prisons, the Bureau of Prisons is already running at 136% of capacity. 
Some will try to tie the mandatory minimum sentencing laws to a type of legislative racism, and blame the law on the reason why there is a disproportionate amount of minorities in the United States prison system. This is not that debate. 
I think the problem, however, not only lies with how a person got to prison, or how long he is there, but what happens to him when he gets out. Perhaps instead of having the conversation about how long someone is in prison, we could shift to the topic of rehabilitation and what happens to him while he is in prison.
Senate Bill 2123 has an entire section on recidivism. The bill seeks to enhance rehabilitation programs that seek to reform inmates, not just incarcerate them. Section 202 deals with recidivism reduction partnerships and talks specifically about faith-based organizations.
It is a rare opportunity indeed where the federal government is actually seeking out the help of the Christian community and faith-based organizations. But it is an opportunity we have. 
Matthew 25:34-40 speaks of this opportunity to do good for others as a way of showing our relationship with Christ:
Then the King will say to those on his right, 'Come, you who are blessed by my Father, inherit the kingdom prepared for you from the foundation of the world. For I was hungry and you gave me food, I was thirsty and you gave me drink, I was a stranger and you welcomed me, I was naked and you clothed me, I was sick and you visited me, I was in prison and you came to me.' Then the righteous will answer him, saying, 'Lord, when did we see you hungry and feed you, or thirsty and give you drink? And when did we see you a stranger and welcome you, or naked and clothe you? And when did we see you sick or in prison and visit you?' And the King will answer them, 'Truly, I say to you, as you did it to one of the least of these my brothers, you did it to me.'
The spiritual application here is to take care of the "least of these," but Christ is giving examples of who these people are. These people listed need to hear about the love of Christ, especially when they are at such a desperate time in their lives. These people are the hungry, the sick, the poor, the imprisoned, the lonely, and the spiritually dry. Christ is the answer to all of these ailments and the answer to all of the other problems in life, as well.
But let us consider the statement He makes about visiting in prison. Does that mean that all Christians are called to do prison ministry? While I don't think it's as simple as a yes or no answer, I do believe that more are probably called to be involved than have stepped up to the plate.
Involvement doesn't necessarily mean walking through those iron gates into a prison and doing ministry there. There is money to be given, support roles to be filled, prayers to be said, spirits to be uplifted, encouragement to be given, and more.
Christian rehabilitation is the only method where successful recipients are not only transformed forever, but they are rehabilitated in the eyes of the law and in the eyes of God. They are not only released from physical bondage, but spiritual bondage.  This is the fulfillment of Luke 4:18 and ultimately Isaiah 61:1, where the captive is truly set free. 
Many studies have been done on the rate that converts to Islam are multiplying in the federal and state prison systems. It is not only the fastest growing religion in the world, but in the United States penal system as well. In a Pew Research survey of chaplains in the penal system, 51% answered that they thought the Muslim faith was growing, while only 47% thought that the Protestant faith was growing.
The truth of the matter is that without Christ any effort at rehabilitation will ultimately fail. Only the gospel has the power to make an everlasting change in a person's life, both in the short term and for eternity. 
We as Christians possess that truth, and we need to be faithful to share it with others, especially those who are waiting in bondage for us to share it with them.
Jeremy Wiggins is the host of In The Trenches heard Saturday mornings from 6-7am CST on AFR TALK. Email him at inthetrenches@afr.net
Please Note: We moderate all reader comments, usually within 24 hours of posting (longer on weekends). Please limit your comment to 300 words or less and ensure it addresses the content. Comments that contain a link (URL), an inordinate number of words in ALL CAPS, rude remarks directed at the author or other readers, or profanity/vulgarity will not be approved.