Friday, October 2, 2015 @ 2:18 PM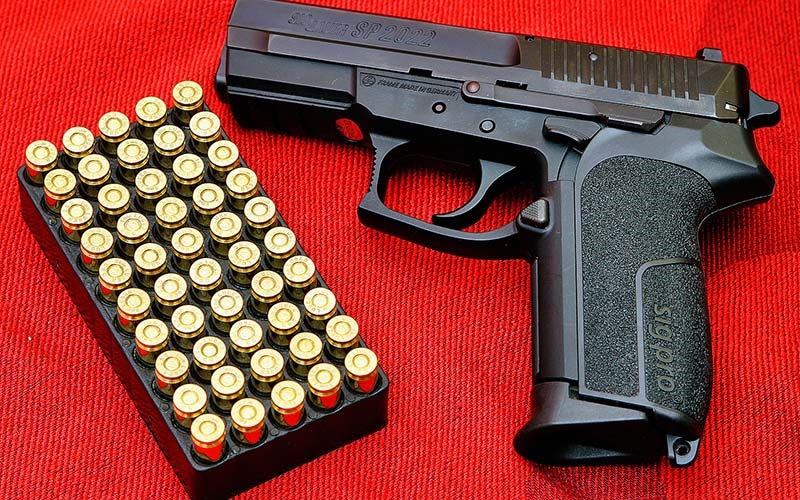 ATTENTION: Major social media outlets are finding ways to block the conservative/evangelical viewpoint. Click here for daily electronic delivery of The Stand's Daily Digest - the day's top blogs from AFA.
Jim Shempert
One Million Dads
MORE
"We have an active shooter on campus."  Those are terrible, frightening words for any parent to hear.  As a father, my heart breaks for the community of Roseburg, Oregon.  They join other communities where murder has claimed victims far before their time.  I pray for God's comfort for that community.  I pray that God will reveal Himself to those broken hearted and in anguish and give them comfort. 
That is the spiritual side of me.  I serve something larger than man, larger than the government, larger than the world.  I know things here are temporary.  I know that this world will soon pass away.  I know that we are all fallen, evil people, and that without the sacrifice of Jesus we are all lost.  Yet, the human side of me is angry.  I am angry at the shooter.  I am angry that he chose to kill people who he probably didn't even know just to get some attention.  I am angry that he chose his victims based on their religion.  I am angry that he singled out Christians for murder.  I am angry that the president of this nation, in his usual dividing tone, chose to blame guns, instead of the real problem:  the sin nature of man.  I am angry, that the press will do everything they can, to cover up the fact that he singled out Christians. 
This nation desperately needs a leader.  Not a petulant child running the country.  In times like this, our nation's leader should call for support for the victim's families.  They should fall on their faces and seek the face of God.  They should turn from their evil ways and beg forgiveness.  Unfortunately, the current resident of the White House seeks to turn this into a political sideshow.  The same president who wants to take guns away refuses to shut down a company that murders 3,000 babies a day.  He is not a leader.    
The gun control question is one that is going to have to be addressed.  I am very pro-gun.  I conceal carry on a daily basis.  I have two mouths that depend on my paycheck to eat.  I will not allow those mouths to go hungry based on the actions of someone who has no respect for my life.  I am very safe with my guns.  I have never shot at anyone.  I'm not even that much of a hunter really.  Some of my guns have family attachments to them.  One is the only piece of my great-grandfather that I have.  One has not been fired since 1995 when my grandfather died. I have a few others.  One for hunting, a few for protection, and one just because I like it.  That does not make me a criminal no matter what the left says. 
The problem with the gun control question is that it does not focus on the heart of the issue.  The gun control question comes down to the heart of the man/woman using the gun.  I could just as easily choose to kill you with a dinner fork as with a gun.  The tool is not the problem, the heart is. 
Then the LORD said to Cain, "Why are you angry? Why is your face downcast?  If you do what is right, will you not be accepted? But if you do not do what is right, sin is crouching at your door; it desires to have you, but you must rule over it."  Now Cain said to his brother Abel, "Let's go out to the field."  While they were in the field, Cain attacked his brother Abel and killed him.  Then the LORD said to Cain, "Where is your brother Abel?" "I don't know," he replied. "Am I my brother's keeper?" The LORD said, "What have you done? Listen! Your brother's blood cries out to me from the ground (Genesis 4:6-10.)
For everyone who will read this, my wish is not to diminish the suffering of those who have been victims of evil people using guns.  My wish is for you to see that the gun problem is actually a heart problem, one which we all suffer from. 
We all are capable of murder and worse because we are a fallen people.  Without the saving grace of Jesus Christ, we all fall victim to the destructive deeds of our flesh. 
Luckily for us, we serve a Savior, who stretches His hands out to the hurting, and the sick, and the poor, and the wealthy, and the mighty with the same request:
"Come to me, all you who are weary and burdened, and I will give you rest.  Take my yoke upon you and learn from me, for I am gentle and humble in heart, and you will find rest for your souls. For my yoke is easy and my burden is light (Matthew 11:28-30)."
Please Note: We moderate all reader comments, usually within 24 hours of posting (longer on weekends). Please limit your comment to 300 words or less and ensure it addresses the content. Comments that contain a link (URL), an inordinate number of words in ALL CAPS, rude remarks directed at the author or other readers, or profanity/vulgarity will not be approved.