Wednesday, October 28, 2015 @ 11:20 AM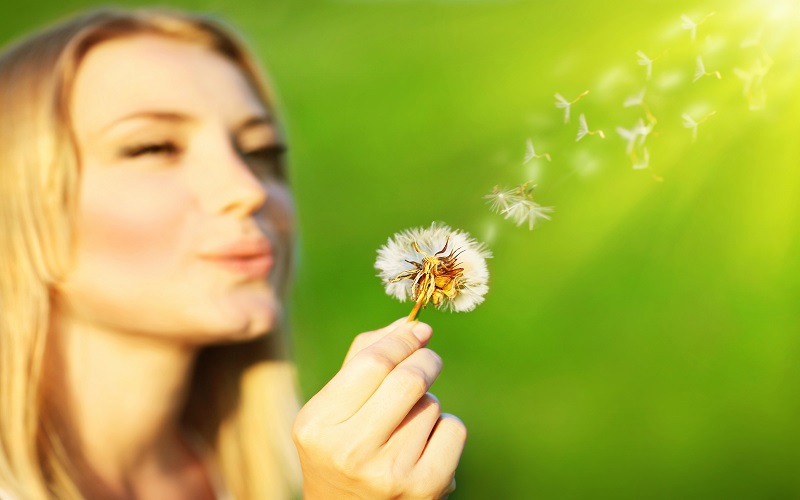 ATTENTION: Major social media outlets are finding ways to block the conservative/evangelical viewpoint. Click here for daily electronic delivery of The Stand's Daily Digest - the day's top blogs from AFA.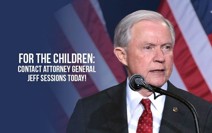 Attorney General Sessions needs to hear from you
In August, Judge Reed O'Connor of the Federal District Court for the Northern District of Texas blocked President Barack Obama's transgender bathroom directive. The Obama Administration appealed that decision to the Fifth Circuit in New Orleans. The good news is that, over the weekend, Attorney General Jeff Sessions' Department of Justice withdrew the appellate motion filed by the Obama administration. This means that Judge O'Connor's ruling will likely stand. This is a victory for our children's safety and the rule of law.
Thank Attorney General Sessions for this action to protect our children's privacy and safety.
Related to this radical attempt by the Obama administration is the retail chain Target's decision last April. Target announced it was allowing men who felt like women into female restrooms and changing facilities. Target's policy undermines the privacy and safety of women and children. Men don't belong in the same changing area as women. For this reason, AFA launched the #BoycottTarget campaign which has been immensely successful by garnering nearly 1.5 million signatures of individuals who will no longer be shopping at Target until they reverse this misguided policy.
This recent action by the Department of Justice sends a signal that policies like Target's should not be pushed on American families, much less America's children. The #BoycottTarget movement is making a difference. We must let Attorney General Sessions know that we appreciate his department's actions.
Thank Attorney General Sessions for this bold action to protect America's schoolchildren.
Your effort in signing this petition will not go unnoticed. We must speak up if we are going to protect our children.
TAKE ACTION
Thank Attorney General Jeff Sessions for withdrawing from President Obama's transgender bathroom directive.
MORE
Like many of you I have come to love and appreciate memes.  They are hilarious, sobering, honest, witty and clever.  Yet, I have come across a few that have grieved me.  Since the fall of man our carnal nature has led us to strive and compete with one another, especially the opposite sex.  Feminism did not begin a few decades ago.  It crept into the garden of Eden with the cunning serpent. 
There is no new thing under the sun.  We know that feminism isn't something only our generation has had to deal with because the Word of God gives us examples of ways we can teach, correct, and train women in righteousness.  We can trust that Scripture will reposition us to see womanhood correctly (2 Timothy 3:16). 
Let's take feminism back by boldly standing firm on what the Word of God says about womanhood!  It is time we allow the transforming of our mind through diligent study and intimate time with our heavenly Father.  Our Father in heaven longs for us to see the value He has placed in us.  Each of us has been uniquely made in His image.  Culture has spoken for us far too long.   Now is the time to actively and intentionally take our thoughts captive by meditating on the Word. 
Culture says:
Compare/judge women by their body type, hair, clothes, car, home, etc.
The Word of God says:
John 7:24 – Stop judging by mere appearance, but instead judge correctly.
1 Peter 3:3 – Your beauty should not come from outward adornment, such as elaborate hairstyles and the wearing of gold jewelry or fine clothes.
1 Samuel 16:7 – But the Lord said to Samuel, "Do not consider his appearance or his height, for I have rejected him.  The Lord does not look at the things people look at. People look at the outward appearance, but the Lord looks at the heart." 
Culture says:
If you got, flaunt it. 
The Word of God says:
Proverbs 31:30-Charm is deceptive, and beauty is fleeting, but a woman who fears the Lord is to be praised.
1 Corinthians 6:19-20 – Do you not know that your bodies are temples of the Holy Spirit, who is in you, whom you have received from God?  You are not your own; you were bought at a price.  Therefore honor God with you bodies.
1 Timothy 2:9-10 – I also want the women to dress modestly, with decency and propriety, adorning themselves, not with elaborate hairstyles or gold or pearls or expensive clothes, but with good deeds, appropriate for women who profess to worship God. 
Culture says:
Children are a burden.
The Word of God says:
Psalm 127:3 – Children are a heritage from the Lord, offspring a reward from him.
Proverbs 31: 28 - Her children rise up and call her blessed; 
Culture says:
Take pride in a crude, "don't mess with me" attitude.  If need be, yelling and/or swearing will get the point across. 
The Word of God says:
Proverbs 31:26-She speaks with wisdom, and faithful instruction is on her tongue.
Proverbs 21:9- Better to live in a corner of the roof than share a house with a quarrelsome wife.
Colossians 3:12 – Therefore, as God's chosen people, holy and dearly loved, clothe yourselves with compassion, kindness, humility, gentleness and patience.
Ephesians 4:29 – Do not let any unwholesome talk come out of your mouths, but only what is helpful for building others up according to their needs, that it may benefit those who listen.
Culture says:
Women can do anything that a man can do, and women do it better. 
The Word of God says:
Proverbs 31:10-12-An excellent wife who can find?  She is far more precious than jewels.  The heart of her husband trusts in her, and he will have no lack of gain.  She does him good, and not harm, all the days of her life.
1 Corinthians 11:11 – Nevertheless, in the Lord woman is not independent of man, nor is man independent of woman.
Galatians 3:28-29 – There is neither Jew nor Gentile, neither slave nor free, nor is there male or female, for you are all one in Christ Jesus.  If you belong to Christ, then you are Abraham's seed, and heirs according to the promise. 
Culture says:
I'm too busy to be worrying with anyone else.  They are grown, they'll figure it out.  I paid my dues, now I get to have fun and enjoy my life. 
The Word of God says:
Titus 2:3-8 Older women likewise are to be reverent in behavior, not slanders or slaves to much wine.  They are to teach what is good, and so train the young women to love their husbands and children, to be self-controlled, pure, working at home, kind and submissive to their own husbands, that the word of God may not be reviled.
Romans 16:1-2 – I commend to you …, that you may welcome her in the Lord in a way worthy of the saints, and help her in whatever she may need from you.
Titus 1:8 – Rather, he must be hospitable, one who loves what is good, who is self-controlled, upright, holy and disciplined. 
Culture says:
"I don't get mad, I get even."   
The Word of God says:
Matthew 6:14-15 – For if you forgive other people when they sin against you, your heavenly Father will also forgive you.  But if you do not forgive others their sins, your Father will not forgive your sins.
Mark 11:25 – And when we stand praying, if you hold anything against anyone, forgive him, so that your Father in heaven may forgive you your sins
Matthew 18:21-22 – Then Peter came to Jesus and asked, "Lord, how many times shall I forgive my brother or sister who sins against me?  Up to seven times?"  Jesus answered, "I tell you, not seven times, but seventy-seven times." 
Culture says:
You deserve recognition. "I do everything, no one appreciates me." 
The Word of God says:
1 Corinthians 10:33 Just as I try to please everyone in everything I do, not seeking my own advantage, but that of many, that they may be saved.
1 Corinthians 10:24 – No one should seek their own good, but the good of others.
1 Thessalonians 5:16 – Be joyful always
Philippians 2:3-4 – Do nothing out of selfish ambition or vain conceit.  Rather, in humility value others above yourselves, not looking to your own interests but each of you to the interests of the others. 
Culture says:
It's not gossiping if it's the truth. 
The Word of God says:
Romans 14:19 – So let us therefore make every effort to do what leads to peace and to mutual edification.
Philippians 4:8 – Finally, brothers, whatever is true, what is noble, whatever is right, whatever is pure, whatever is lovely, whatever is commendable, whatever is admirable-if anything is excellent or praiseworthy-think about such things.
Proverbs 6:16-19 – There are six things the Lord hates, seven that are detestable to him: haughty eyes, a lying tongue, hands that shed innocent blood, a heart that devises wicked schemes, feet that are quick to rush into evil, a false witness who pours out lies and a person who stirs up conflict in the community.
Proverbs 20:19 – A gossip betrays a confidence; so avoid anyone who talks too much.
Culture says:
You do not have to be married to be with a man.  He may not be the one but that doesn't mean you can't have fun in the meantime. 
The Word of God says:
1 Thessalonians 4:4-5 – that each of you should learn to control your own body in a way that is holy and honorable, not in the passionate lust like the pagans, who do not know God;
Proverbs 7:21-23 – With persuasive words she led him astray; she seduced him with her smooth talk.  All at once he followed her, like an ox going to the slaughter, like a deer stepping into a noose till an arrow pierces his liver, like a bird darting into a snare, little knowing it will cost him his life.
Hebrews 13:4 – Marriage should be honored by all, and the marriage bed kept pure, for God will judge the adulterer and all the sexually immoral.
Rise up virtuous women.  We are in a battle that we must continue to fight.  Do not grow weary in doing good.  As we set godly examples and standards based on scripture we will ignite a wildfire in the heart of the women in our nation.  For the word of God is alive and active.  Sharper than any two-edged sword, it penetrates even dividing soul and of spirit, joints and marrow; it judges the thoughts and attitudes of the heart. –Hebrews 4:12
Please Note: We moderate all reader comments, usually within 24 hours of posting (longer on weekends). Please limit your comment to 300 words or less and ensure it addresses the content. Comments that contain a link (URL), an inordinate number of words in ALL CAPS, rude remarks directed at the author or other readers, or profanity/vulgarity will not be approved.