Tuesday, November 24, 2015 @ 2:40 PM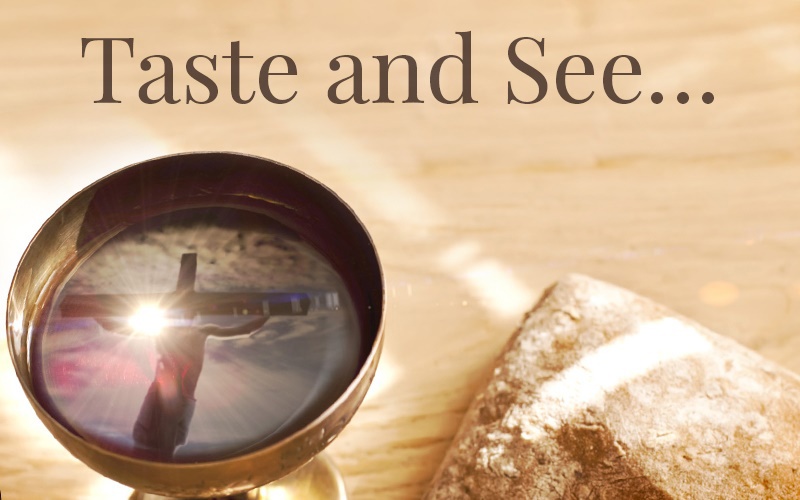 ATTENTION: Major social media outlets are finding ways to block the conservative/evangelical viewpoint. Click here for daily electronic delivery of The Stand's Daily Digest - the day's top blogs from AFA.
Jeremy Wiggins
Producer/Talk Radio
MORE
With Thanksgiving upon us you can expect to see people dust off the history books to remind themselves where this holiday came from. This annual reminder is important as it seems we have lost our memory concerning who we are as a people. 
Children used to learn about the Pilgrims in school, although I'm not sure if they do anymore, since they came to America to escape the religious persecution they faced in England. I was surprised to even find that the History Channel website gave the following introduction to an article on the history of Thanksgiving: 
In September 1620, a small ship called the Mayflower left Plymouth, England, carrying 102 passengers—an assortment of religious separatists seeking a new home where they could freely practice their faith and other individuals lured by the promise of prosperity and land ownership in the New World. After a treacherous and uncomfortable crossing that lasted 66 days, they dropped anchor near the tip of Cape Cod, far north of their intended destination at the mouth of the Hudson River. 
Of course their story is so much more than these few words have to offer. To understand who these people were and their reasons for leaving their homes and coming to a new world would be too great an undertaking for a short blog, but a good insight into the minds and hearts of the Pilgrims comes in the form of the document of self-governance that they left for us as Americans: 
IN THE NAME OF GOD, AMEN. We, whose names are underwritten, the Loyal Subjects of our dread Sovereign Lord King James, by the Grace of God, of Great Britain, France, and Ireland, King, Defender of the Faith, &c. Having undertaken for the Glory of God, and Advancement of the Christian Faith, and the Honour of our King and Country, a Voyage to plant the first Colony in the northern Parts of Virginia; Do by these Presents, solemnly and mutually, in the Presence of God and one another, covenant and combine ourselves together into a civil Body Politick, for our better Ordering and Preservation, and Furtherance of the Ends aforesaid: And by Virtue hereof do enact, constitute, and frame, such just and equal Laws, Ordinances, Acts, Constitutions, and Officers, from time to time, as shall be thought most meet and convenient for the general Good of the Colony; unto which we promise all due Submission and Obedience. IN WITNESS whereof we have hereunto subscribed our names at Cape-Cod the eleventh of November, in the Reign of our Sovereign Lord King James, of England, France, and Ireland, the eighteenth, and of Scotland the fifty-fourth, Anno Domini; 1620. 
These brave pioneers had good reason to give thanks to God, and their endurance paved the way for future generations of Americans. They lived first hand Psalm 34:8 Taste and see that the LORD is good; blessed is the one who takes refuge in him. 
These days, when we think of Thanksgiving, the concept of tasting is not exactly what the Psalmist was talking about. Take a look at some of these statistics about Thanksgiving: 
46 million -- The estimated number of turkeys eaten in the United States on Thanksgiving 2012. 
65 -- Percentage of Americans surveyed who said eating Thanksgiving leftovers is more important than eating their regular Thanksgiving meal. 
4,500 -- The average number of calories you might consume on Thanksgiving, according to the Calorie Control Council. That's 3,000 for the meal, and another 1,500 for snacking and nibbling. 
What we are talking about in Psalm 34:8 is not physical food, but spiritual food. We learn about the fulfillment of this in Matthew 26:17-28, a meal which is referred to as the last supper. 
Jesus and His disciples were preparing for the feast of the Passover, which in and of itself is a feast of Thanksgiving. Just before the 10th plague in Exodus 12:13-14, the Lord commands the people to keep that day as a memorial. 
The blood shall be a sign for you, on the houses where you are. And when I see the blood, I will pass over you, and no plague will befall you to destroy you, when I strike the land of Egypt. 
The people were to offer a day of thanksgiving to the Lord for passing over their sins and saving them from the coming judgment. This is a shadow of what He would do with the death of Jesus. 
Moving back to Matthew, the disciples all gathered in the upper room to celebrate the Passover feast. Jesus had just revealed that one of His disciples would betray Him, when He then offers up the bread and the wine: 
While they were eating, Jesus took bread, and when he had given thanks, he broke it and gave it to his disciples, saying, "Take and eat; this is my body." Then he took a cup, and when he had given thanks, he gave it to them, saying, "Drink from it, all of you. This is my blood of the covenant, which is poured out for many for the forgiveness of sins. 
The first thing Jesus did was to give thanks to the Father, which is something that has become a normal practice for Christians before eating a meal. The interesting thing to note is that before both the bread and the wine Jesus gave thanks to the Father. In his commentary, Matthew Henry says that the reason that He gave thanks is to teach us to look to God in every part of the ordinance. We give thanks to the Lord for sending His Son to have His body broken for us, and for the shedding of His blood for the forgiveness of our sins. 
It is a wonderful thing for us as a nation to dedicate a day of national Thanksgiving. However, we have drifted away from the God to whom we are thankful. As Christians, the most important thing we have to be thankful for is that our sins have been forgiven and washed away by the blood of Jesus Christ. We have an opportunity when our families are gathered together to share that good news with them, and pray that God would save them from their sins. They may not want to hear it, and may chastise you for bringing up religion at the dinner table, but do not despair. Rather, press on because there might not be another opportunity for them to receive the Gospel. 
This Thanksgiving let us praise God for all that He has done for such an undeserving people.  Let me leave you not only with my prayers that you have a happy Thanksgiving, but also with a Psalm that we can pray through to offer our thanks to Him: 
Psalm 138
I give you thanks, O Lord, with my whole heart;
    before the gods I sing your praise; 
I bow down toward your holy temple
    and give thanks to your name for your steadfast love and your faithfulness,
    for you have exalted above all things
    your name and your word. 
On the day I called, you answered me;
    my strength of soul you increased. 
All the kings of the earth shall give you thanks, O Lord,
    for they have heard the words of your mouth, 
and they shall sing of the ways of the Lord,
    for great is the glory of the Lord. 
For though the Lord is high, he regards the lowly,
    but the haughty he knows from afar. 
Though I walk in the midst of trouble,
    you preserve my life;
you stretch out your hand against the wrath of my enemies,
    and your right hand delivers me. 
The Lord will fulfill his purpose for me;
    your steadfast love, O Lord, endures forever.
    Do not forsake the work of your hands.
(Jeremy Wiggins is the host of "In the Trenches" heard on American Family Radio Saturday mornings from 6-7 a.m. CST. Podcasts for the program are available at AFR.net)
Please Note: We moderate all reader comments, usually within 24 hours of posting (longer on weekends). Please limit your comment to 300 words or less and ensure it addresses the content. Comments that contain a link (URL), an inordinate number of words in ALL CAPS, rude remarks directed at the author or other readers, or profanity/vulgarity will not be approved.