Thursday, November 19, 2015 @ 8:05 AM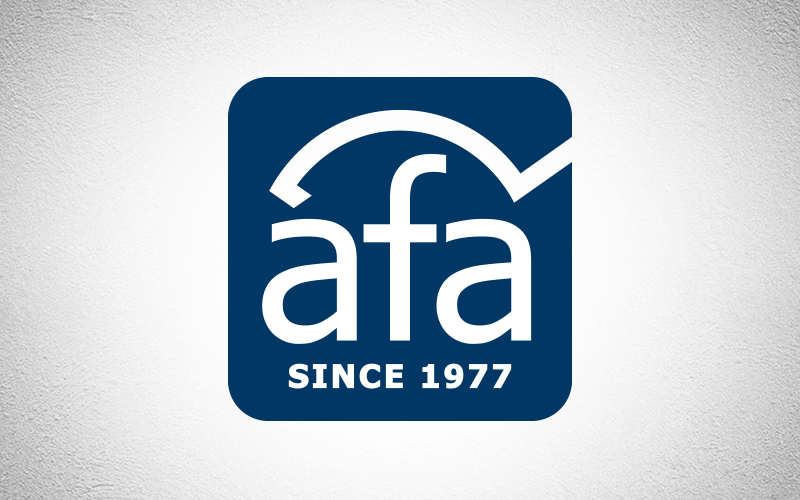 ATTENTION: Major social media outlets are finding ways to block the conservative/evangelical viewpoint. Click here for daily electronic delivery of The Stand's Daily Digest - the day's top blogs from AFA.
Jim Shempert
Chief Information Officer
MORE
Security or compassion?  Safety or Mercy?  These are nagging questions in the aftermath of the Paris bombings last week. The world is now in a state of heightened alert.  Such a time in history cannot be ignored.   As in all things, we must determine how to answer in the light of Christ.  We must ask ourselves how Christ would respond to the fleeing migrant horde and what level of risk we are willing to expose ourselves to in order to save the innocents. 
I call myself a follower of Jesus Christ, the Man who against all cultural norms and conventions dined with prostitutes and tax collectors.  One who changed literally everything about man's relationship with God.  The One who famously said, "Come to me all who are weary and burdened, and I will give you rest."  I am also a Second Amendment believing American whose hobbies include a love for American history.  I believe America to be the greatest nation in the world.  So, the question becomes how do we balance compassion with clearly needed tightened security?
First I see all these people streaming across Europe with just the clothes on their back.  The ones who risk everything for the hope that their children will have a better life.  I begin to sympathize with them.  I realize that if confronted with the same situation, I would do everything physically possible to make a better life possible for my family.  I would cross borders that I shouldn't and do near anything to provide a better life for my daughter.  Desperation causes you to do things that you normally would not consider. 
Now, do I believe that all in the horde are innocent women and children?  Absolutely not!  That is nothing more than a political talking point for one side of the aisle to advance their agenda and secure another voter base.  I know that ISIS would love nothing more than to sneak people into our borders and wreak havoc.  Those who are willing to murder innocents will do so using whatever means necessary.  At this point, until Barack Obama is no longer president, the United States will not be safe.  So you see the conundrum.  Do we lean more towards security or compassion?
Jesus was not unaware that we would face those that would wish us harm. His sacrificial nature, the thing that Christians the world over are supposed to imitate, is what ultimately led Him to walk up Calvary.   He told us what it truly meant to follow Him. 
For I was hungry and you gave me something to eat, I was thirsty and you gave me something to drink, I was a stranger and you invited me in, I needed clothes and you clothed me, I was sick and you looked after me, I was in prison and you came to visit me.' "Then the righteous will answer him, 'Lord, when did we see you hungry and feed you, or thirsty and give you something to drink? When did we see you a stranger and invite you in, or needing clothes and clothe you? When did we see you sick or in prison and go to visit you?'  "The King will reply, 'Truly I tell you, whatever you did for one of the least of these brothers and sisters of mine, you did for me.'
In a conversation with my wife on the subject she said, "Everyone thinks that Jesus would go along with their viewpoint."  I cannot imagine that the Christ of the New Testament would be in favor of keeping hurting people out, despite the risk.  Being a devoted Christian is not without risk.  The responsibility of being a follower of Christ has never been easy.  The Romans used to feed us to the lions for entertainment.  Jesus Himself knew what this world was capable of.  He said,
I am sending you out like sheep among wolves. Therefore be as shrewd as snakes and as innocent as doves. Be on your guard; you will be handed over to the local councils and be flogged in the synagogues. On my account, you will be brought before governors and kings as witnesses to them and to the Gentiles. But when they arrest you, do not worry about what to say or how to say it. At that time, you will be given what to say, for it will not be you speaking, but the Spirit of your Father speaking through you (Matthew 10:16-20)
Admittedly, the current president is woefully inept to handle such a time.  He seems to be a petulant child who cares more about scolding those who disagree with him than solving a crisis.  His head-in-the-sand approach to the current events makes Neville Chamberlain look like George Patton! He has proven himself incapable of leadership.  His policy of open borders, with no border control at all, is ludicrous at best and treasonous at worst.  The borders need to be enforced, and the immigration policy should be totally reformed.  The American government's first priority is to protect its citizens.  If it can't do that, what is it spending our tax dollars on?  That is the patriotic side of me.  The side that keeps guns loaded and ready for any situation that might arise.
I believe that we must wholeheartedly protect the American people.  We should station our military reserves along our borders if necessary.  We should stop pretending that there are not some whose goal in life it is to eradicate us.   I think that every immigrant should be vetted to the nth degree by someone not connected to the current administration.  If they are found to have any connection to a terrorist based group, they should be sent back.  I also think that the west must demand that Arab countries take in more of the refugees.  
I also believe that it is the duty of those who call themselves Christians to alleviate suffering when they see it.  Even if it means going outside of our comfort zone.  John 15:18 was His testimony of the world.  A world that hated Him but that He chose to die for.  He gave of Himself to His last breath to show you what it meant to be a follower of Him. 
There are no easy answers to this question that is so pressing today. I'm not a fan of open borders. What I am a fan of, is doing my utmost to show someone the Christ that I believe in, not doing so irrationally, but with God given discernment. Oh for a leader that had such.
Please Note: We moderate all reader comments, usually within 24 hours of posting (longer on weekends). Please limit your comment to 300 words or less and ensure it addresses the content. Comments that contain a link (URL), an inordinate number of words in ALL CAPS, rude remarks directed at the author or other readers, or profanity/vulgarity will not be approved.