Friday, December 11, 2015 @ 3:49 PM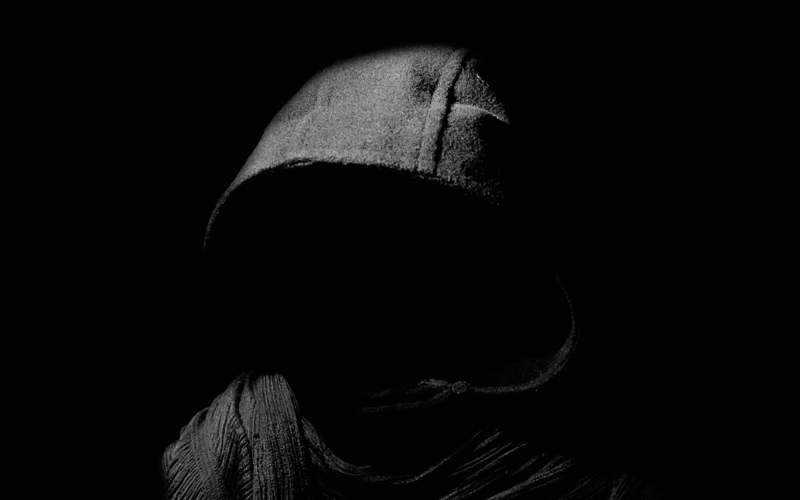 ATTENTION: Major social media outlets are finding ways to block the conservative/evangelical viewpoint. Click here for daily electronic delivery of The Stand's Daily Digest - the day's top blogs from AFA.
Jeremy Wiggins
Producer/Talk Radio
MORE
The world has a problem with evil in that it basically denies the existence of evil. Unless of course, you disagree with the world's rejection of evil, then you are evil. Confused yet? I know I sure am. 
When a man and a woman shot other people at a mental health facility, some pundits chose to blame the guns. When terrorists blew up targets, some experts blamed the climate or a lack of jobs. When a man went to a Planned Parenthood clinic and shot people outside, others blamed Christians.
Rarely do they ever blame the individual who has an evil heart and commits evil acts. 
Take the conversation about Islam that is happening right now, and that has been happening for pretty much the past 15 years. The mainstream media does everything they can to avoid blaming evil individuals for their heinous actions that are motivated by radical Islam. It always has to be someone else's fault. 
Take Ryan Grim, the Washington bureau chief for The Huffington Post. He doesn't seem to understand the problem: 
Anti-immigrant and anti-Muslim political parties in Europe have stirred up a tremendous amount of Islamophobia there, and such attitudes naturally drive feelings of anger and betrayal. For a young man or woman on the edge, it can be just enough to push them into radicalization, and it's not a coincidence that Europe has seen far more homegrown attacks. Yet we here in the U.S. seem to be barreling headlong for that same cliff. 
In other words, if you are worried about your country and your safety, you better keep your mouth shut because you are making your country less safe. He continues: 
But the politics have turned so sharply since then that even Obama felt the need to say a few lines about the Muslim community's responsibility to reel in radicalism. It's a trope that many find offensive, as Christians are rarely asked to condemn violence by Christians, or white men to condemn an attack carried out by a white man. 
Is that a backhanded remark about President Obama and the way he has treated Muslims during his presidency? Seriously? And as far as Christians being rarely asked to condemn violence, that is true, because we are just blamed outright for it without a chance to say anything to the contrary. Grim wraps up his thoughts: 
Even if deep in your gut you harbor deep fear or suspicion of people you think might be Muslim, do the rest of us this favor: Keep it to yourself. Don't spread that fear and discrimination in the name of patriotism, if only because it is guaranteed to backfire. Your racism is putting all of us in danger.  
If you believe that there is such a thing as a Muslim terrorist, you are a racist and you are to blame for the existence of Muslim terrorists. I get so confused. 
The Attorney General of the United States is even threatening to prosecute those who use anti-Muslim language. 
Should we as Christians use such insulting and harsh language? I believe there is a time and place for believers to use stern language, but I don't believe we need to insult. There really isn't a need to insult when you have the truth on your side. 
What I don't understand is how people who might use "harsh and offensive" language, be it right or wrong, can be blamed for someone else's violent actions. We can blame a person for making someone angry or for hurting someone's feelings, but since when do we start blaming an individual's violent acts on somebody else? 
Individuals commit acts of violence because of the evil within their hearts. Period. How do I know this is true? Because, without Christ, we are all evil. By refusing to acknowledge that evil exists, the world refuses to see when one religion teaches evil and another religion teaches to love one's enemies. While the religion of Islam may teach the slaughtering of infidels, let us remember that Muslims, pagans, Buddhists, and all other people, religious or not, are going to face the judgment of God. 
Do you know what I think is as dangerous as, if not worse than, Islamic terrorism? Political correctness. Take the neighbor of the San Bernardino shooters for example. Townhall.com reported: 
According to a local Los Angeles news report, a neighbor of San Bernardino massacre suspects Syed Rizwan Farook and Tashfeen Malik didn't report suspicious activity at their apartment for fear of being accused of racism.  
Living in a country where you can't speak up about suspicious activity because you are worried about being called a racist is a huge problem. How can we expect anyone to be safe when possibly life-saving information is held from authorities out of fear of being politically incorrect? 
We all want something to be done to keep us safe, and we are turning to our political leaders far too often for faulty answers. For example, here is Donald Trump's solution: Ban all Muslim travel to the United States. 
How is that supposed to work? Should there be specific questions of identity on immigration forms and visa paperwork? Or should this become a question asked at the customs and immigration counter at airports? 
Trump's words make for a great sound byte, but are impractical at best, ignorant at worst. We can do better. 
We need to turn to God instead of our political leaders for guidance and safety in dealing with the evils of this world. If God, in His sovereignty, decides to save us, we will gratefully press on in our mission to spread the Gospel. If He does not, then we must consider that our nation is headed toward judgment and that we as Christians must endure. 
I'm not saying we shouldn't be practical and take national security and safety seriously, but we need to be right with God first and foremost. We also need to love our neighbors, and share the love of Christ with them. 
Imagine a world where we don't have to worry about Muslim terrorists anymore, because they have been converted to Christianity! Before you take me for a lunatic, remember, isn't that the goal? Also, remember that Paul was on his way to persecute Christians before the Lord took hold of him. 
While the world may not recognize evil, we, as Christians, know it exists; it exists very close by indeed – mostly within ourselves. We recognize the inherent wickedness of man, and that no one is righteous apart from Christ. We also recognize that the only solution to the problem of evil is the blood of Jesus. His sacrifice is the only thing that stands between our eternal destination and theirs. AsEdward Motesaid, "My hope is built on nothing less that Jesus' blood and righteousness." We, as Christians, have the same hope. 
I leave you with a portion of another famous hymn, this one by Martin Luther, that should give us some additional comfort. Here is a line from "A Mighty Fortress is Our God":
And though this world, with devils filled,
should threaten to undo us,
We will not fear, for God hath willed
His truth to triumph through us.
Please Note: We moderate all reader comments, usually within 24 hours of posting (longer on weekends). Please limit your comment to 300 words or less and ensure it addresses the content. Comments that contain a link (URL), an inordinate number of words in ALL CAPS, rude remarks directed at the author or other readers, or profanity/vulgarity will not be approved.