Tuesday, January 5, 2016 @ 4:42 PM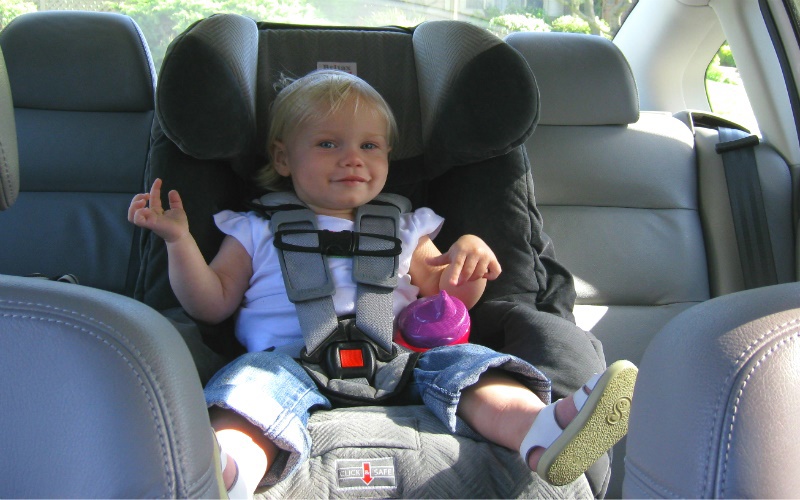 ATTENTION: Major social media outlets are finding ways to block the conservative/evangelical viewpoint. Click here for daily electronic delivery of The Stand's Daily Digest - the day's top blogs from AFA.
Jim Shempert
One Million Dads
MORE
Most working people get excited at the end of the work day.  Some are excited just to get away from work, some are excited to get to whatever they have to do, and some are just happy to get home to their recliner.  I look forward to the end of the day as much as anyone.  Not because I hate my job, but because of what I get to do every day when I leave work. 
My two and a half year old knows that daddy picks her up from school in the afternoon.  The joy that lights up her face when I walk into her classroom is enough to cure any ill.  She knows that her father will take care of her.  One of the best parts of my day is the twenty or so minute drive home with her.  Being two and a half, she is like hurricane always moving, always busy.  So for those twenty minutes, it's just me and her.  We talk about her day, her friends, and what we are going to do when we get home.  It's our time.  There is no earth shattering theological conversations, no talk of political issues of the day, just one on one time with my princess.
The other day, she walks into our home and tells her mom rather pointedly, "My Daddy take care of me."  To some, this is nothing more than her parroting a message that I convey to her every day, that her daddy loves her and will always take care of her.  To me, though, it is an accomplishment that I have instilled in her the security that comes with knowing that someone is watching over her. 
Let's be honest, as Christians, there is always somewhere we fall short in our walk with Jesus.  Personally, my prayer life is probably my weakest point (of many.)  I could claim busyness, but that is a crutch.  In truth, I often don't take the time to communicate with God. 
What's ironic, is not knowing what to say is acceptable, even if man doesn't think so.  Christ tells me in Matthew chapter 6.  Christ speaks directly to man's prayer life:  "And when you pray, do not be like the hypocrites, for they love to pray standing in the synagogues and on the street corners to be seen by others. Truly I tell you, they have received their reward in full. But when you pray, go into your room, close the door and pray to your Father, who is unseen. Then your Father, who sees what is done in secret, will reward you. And when you pray, do not keep on babbling like pagans, for they think they will be heard because of their many words. Do not be like them, for your Father knows what you need before you ask Him. (Matthew 6:5-8)" 
Jesus, the Son of God, tells me that God, the Creator of all that was or will be already knows the needs of my heart before I give voice to them. How often do I go to God with the expectation of His sovereignty?  How often do I recognize Him as the parent-child relationship that I share with my daughter? 
It's not as if God needs my words.  He doesn't.  James 4:14 describes my actual real estate when it comes to God, "Why, you do not even know what will happen tomorrow. What is your life? You are a mist that appears for a little while and then vanishes."  However, what is valuable to God is His love for me.  God, who loved me from the foundation of the world, has chosen to provide a path to Him through the actions of His Son.  That does not make me worthy or special. What it does is throw into sharp contrast the goodness of God compared to the overwhelming sin in me. 
God did not provide His Son as an atonement for sin because I deserve it.  He provided His Son as an atonement to demonstrate the depths that He would go to reach us, to let us know that we are loved, and to teach us that to truly follow Him that we must sacrifice EVERYTHING about us. 
I am not God.  Seems a simple statement, but a vitally important one if you are to see His goodness.  Nothing about me is salvageable.  When I stand at the judgment seat of Christ one day, I will not be asked about my church attendance, my tithing, or the times I took out the elderly neighbor's trash. All of those are actions of a life lived in grace, but do not represent salvation themselves.  There has been one sacrifice that was worthy to God.  In my understanding of scripture, you come down on one of two sides of that sacrifice.  You accept Christ as your redeemer or you face Him as your judge. 
My stake in salvation is based on Christ's love for me.  In your prayer life, instead of appearing before a judge, appear before a loving Father.  One who paid the ultimate cost to show you that He loved you.  Know, that your Father will "take care of me" even until the ends of the Earth.  
I am a flower quickly fading,
Here today and gone tomorrow.
A wave tossed in the ocean.
A vapor in the wind.
Still You hear me when I'm calling.
Lord, You catch me when I'm falling.
And You've told me who I am.
I am Yours.
Casting Crowns – Who am I?
Please Note: We moderate all reader comments, usually within 24 hours of posting (longer on weekends). Please limit your comment to 300 words or less and ensure it addresses the content. Comments that contain a link (URL), an inordinate number of words in ALL CAPS, rude remarks directed at the author or other readers, or profanity/vulgarity will not be approved.