Monday, March 07, 2016 @ 04:37 PM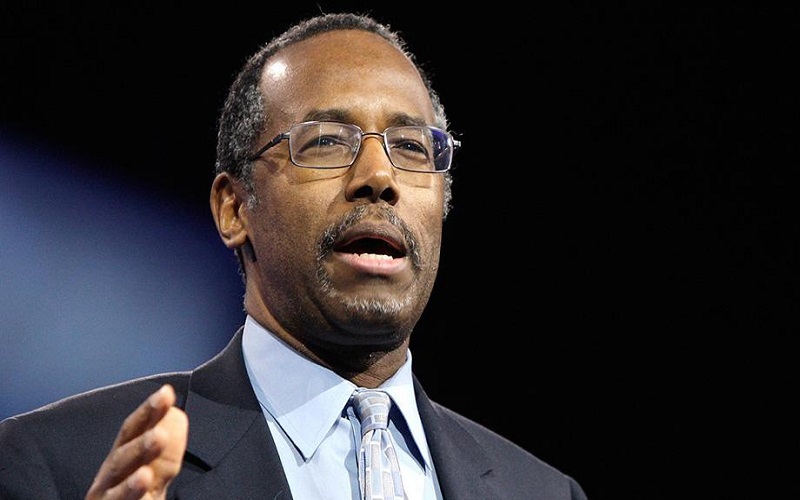 ATTENTION: Major social media outlets are finding ways to block the conservative/evangelical viewpoint. Click here for daily electronic delivery of The Stand's Daily Digest - the day's top blogs from AFA.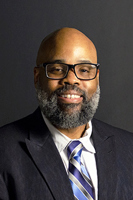 Wil Addison
Dir. Special Initiatives/Radio Producer/Radio Host
MORE
This presidential campaign on both sides has been like none other I've ever seen. The candidates running for president of the United States are so different across the board that many voters are in a state of uncertainty. As I examine the field, one candidate stands out to me, but not to the majority of voters. All of the presidential hopefuls tell me some things about America, but the lack of support for this one individual on the Republican side highlights some core deficiencies in the voting masses, which raises my concerns about America's moral stability.
In a race between such polarizing figures and a wealth of talents, gifts, and abilities, Dr. Ben Carson is the one candidate who tells me the most about where America's values and morals are and what we as a people think is important. I would have to tip my proverbial hat to the retired neurosurgeon for running what I consider a decent campaign based on integrity and character. Though Dr. Carson seems to have realized that he will not win the Republican nomination for president of the United States, stating after the results of Super Tuesday that he sees no path forward for his presidential campaign, he has won in the category of running a principled race and rising above in the most important aspects of conscience.
An example of Dr. Carson's leadership and integrity was his calling a meeting of the GOP candidates after the race took a "turn for the worst." Some see this as laughable and weak, but being a unifier takes great strength and selflessness. Even the other candidates that claim to be Christian have not moved to unify in this way. And I submit this is not for display; it says something about the character of the man.
Dr. Carson's campaign has not been marred by accusations of cheating, lying, or anything of the like. While I know each candidate can't know all that's going on among his or her staff, this fact speaks to the quality of the people he's hired to help him. Dr. Carson even dismissed some people who were not in line with his vision. For example, the "very substantial changes" he wanted to make were reportedly a problem for departed campaign manager Barry Bennett, who "could not live with those changes," to which Dr. Carson responded, "That's okay."
Dr. Carson is also principled — another great leadership quality. We as a people in America are vastly enamored by charisma, bravado, and other qualities that merely look like strength — bringing to mind the old saying that the emptiest wagons make the most noise. I'm not saying that the other candidates are not smart or intelligent, but I am saying that we should vet and examine those who are always talking and making grandiose promises for the sake of wooing people and gaining support.
An elder in my church when I was a youth told me that character outweighs charisma. Character is doing the right thing when no one is looking and when no one can pat you on the back. America is now proving that we don't value this quality. The remaining pool of presidential hopefuls shows that we have decided to ignore facts and instead value fortune. We adore charisma instead of character, and we would rather have great oratory monologues than rock-solid morals. I observe a disdain of meekness and quiet strength — a quality that I see in Dr. Carson. He has been slighted for being too soft spoken, too gentle — said to be smart and brilliant, but too passive. We are inclined as a people to shun those powerful traits in exchange for those outward traits that at times prove nothing about what's in a person's heart. It puzzles me that these traits are not the things we want in the leader of the "free world."
As I've examined Dr. Carson from a distance, I am reminded of Moses, a character in the Bible who would probably not be qualified in our eyes to lead America today. As a matter of fact, Dr. Carson would probably be more qualified in natural eyes than Moses, the man chosen by God to lead the people of Israel out of captivity. He was a man with no outward abilities that would make him a prime candidate to deliver God's people. Moses said of himself that he couldn't speak and had no confidence that the people would follow him. Yet we find God in Numbers 12 referring to him as meek and humble:
Now the man Moses was very meek, above all the men which were upon the face of the earth."
With today's focus on outward strength and charismatic fervor, this is not a popular quality to have today. Meekness (strength that's under control), should actually be a prerequisite for leadership, but it does not do well in the polls.
We would do well to consider a person's character and quality when deciding who will fill such an important office. Self-control, a fruit of the Spirit-led life, is among many desirable qualities laid out in Scripture. Others include:
"A fool loses his temper, but a wise man holds it back." -Proverbs 29:11
"Older men are to be temperate, dignified, sensible, sound in faith, in love, in perseverance." -Titus 2:2
"The heart of the wise instructs his mouth and adds persuasiveness to his lips." -Proverbs 16:23
"He who guards his mouth and his tongue, guards his soul from troubles." –Proverbs 21:23 
With such an important decision to make, we, especially people of faith, should look for certain things in a leader.
One who seeks God for direction. A leader who seeks guidance from the LORD is priceless. "Now they told David, 'Behold, the Philistines are fighting against Keilah and are robbing the threshing floors.' Therefore David inquired of the LORD, "Shall I go and attack these Philistines?' And the LORD said to David, 'Go and attack the Philistines and save Keilah.'" -1 Samuel 23:1
One who is not arrogant, but humble. Humble leadership is key in keeping people safe from disgrace and calamity: "When pride comes, then comes disgrace, but with the humble is wisdom." –Proverbs 11:2
One who is a peacemaker. Being a peaceable leader is an indication of wisdom from above: "But the wisdom that is from above is first pure, then peaceable, gentle, and easy to be intreated, full of mercy and good fruits, without partiality, and without hypocrisy." –James 3:17
One who is fair and loves justice. Just leaders are blessed, and so the people will be under them: "Blessed are they who observe justice, who do righteousness at all times!" -Psalm 106:3
One who is a good judge of people. Leaders should desire to have good judgment in order to lead well: "Give me now wisdom and knowledge to go out and come in before this people, for who can govern this people of yours, which is so great?" -2 Chronicles 1:10
One who has wisdom from God. Leaders desire wisdom above earthly things: "How much better to get wisdom than gold! To get understanding is to be chosen rather than silver." –Proverbs 16:16
One who listens and is a good learner. Leaders surround themselves with wise counselors. They are able to listen and learn in humility, not always desiring to be the one teaching: "Without counsel purposes are disappointed: but in the multitude of counselors they are established." –Proverbs 16:22
One who is gentle and kind. Leaders don't hide their gentleness. It's not a trait to be despised, but one to be held in honor: "Let your gentle spirit be known to all men. The Lord is near." –Philippians 4:5
One with self-control, not given to anger. A leader shows strength through self-control and meekness: "He who is slow to anger is better than the mighty, and he who rules his spirit, than he who captures a city." –Proverbs 16:32 
Dr. Carson's failing campaign tells me that America doesn't want self-control but would like to give full vent to anger. It shows me that we are not concerned about decency and that we look more at the outward appearance than at qualities of the heart.
I am concerned for the soul of the nation. I'm concerned that we have slighted one of our greatest candidates solely based on personality. I'm concerned that we have shown that our anger and being fed up as a people has caused us to be blinded and to overlook one of the great minds and a man who has proven leadership over a lifetime of work in our modern time. The lack of support for Dr. Carson's campaign exposes the nation's lack of discernment and our propensity to gravitate toward celebrity and electability. The lack of support for Dr. Ben Carson shows America for what she really is.
(This blog first appeared HERE on the urbanfamilytalk.com) 
Please Note: We moderate all reader comments, usually within 24 hours of posting (longer on weekends). Please limit your comment to 300 words or less and ensure it addresses the content. Comments that contain a link (URL), an inordinate number of words in ALL CAPS, rude remarks directed at the author or other readers, or profanity/vulgarity will not be approved.