Wednesday, May 25, 2016 @ 9:21 AM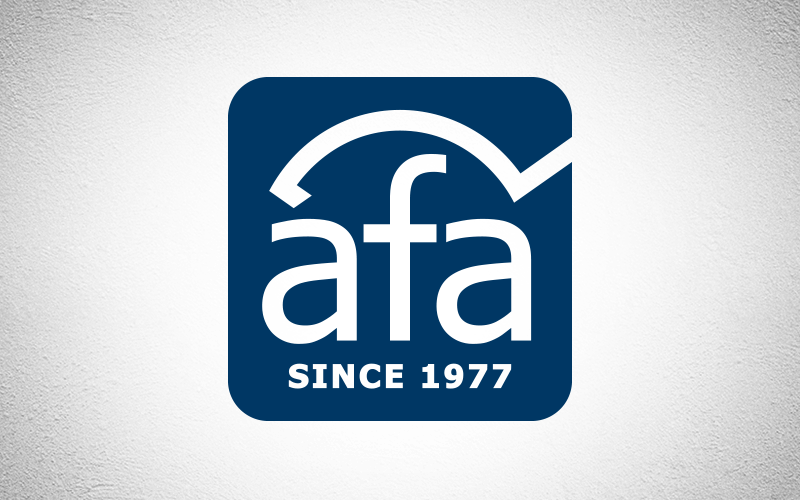 ATTENTION: Major social media outlets are finding ways to block the conservative/evangelical viewpoint. Click here for daily electronic delivery of The Stand's Daily Digest - the day's top blogs from AFA.
Jim Shempert
One Million Dads
MORE
Sunday was a beautiful day.  Clear skies, birds singing.  I pulled up at church and got my daughter out.  The parking lot that I normally park in is across the street from my church.  I had her in my arms and walked by a hedgerow that I have walked by a hundred times before without incident.  Sunday provided a different result.    About the time I heard my daughter say: "Look Daddy," I felt something hit the back of my shoulder.  I turned to see a mockingbird hovering at my head.  My daughter was none too happy as it continued to dive, hit my shoulder, and return to its hover a few feet above my head.  I felt like I was in an Alfred Hitchcock movie.  The bird was doing exactly what I was trying to do, protect my child.  I'm almost certain that I walked too close to its nest, and being a good parent, the bird attempted to remove the danger.  The fact that I actually posed no direct danger to the nest made no difference.  The sole purpose of a parent is to protect its young.  
You have heard, no doubt, about Target's decision to allow anyone to use the bathroom that coincides with their self-identified gender identity (even if it conflicts with the reality of their biological gender).  The Target boycott was launched due to the very real risk of predators abusing the policy to further their nefarious plans. 
I want to be absolutely clear:  I do not fear a transgendered person in the restroom.  What I am concerned about are those who will falsely claim to be transgender to gain access to women's restrooms.  This has already happened. 
Common sense screams about the dangers of legitimizing the unfettered presence of men in a public restroom or changing room with girls and women in various stages of undress.  Unfortunately, "open minded liberals" are only open minded with those who agree with them.  They do not believe in the exchange of ideas and tolerance for differing opinions.  It's the liberal's way or they attempt to discredit you personally, rather than reason with differing opinions which smacks of fascism.
I am a Christian first.  After that, I am a husband and a father.  Everything else falls into line somewhere after all that.  I have a responsibility to my family, to nurture, provide, and protect them.  I look at this Target decision with the eyes of a father.  The company executives who made this decision made it with an eye on their bottom line, not the protection of their customers.  If they choose not to care about the safety of my family, then I will choose not to spend a dollar there.  That's called capitalism.  If you go to a restaurant with great service, you will return and tell others.  If not, you don't and spread the word. 
The greater concern is the continued moral collapse of our society.  Say what you will, but this country, without a severe change of course is headed down the tubes.  Isaiah 5 is not ambiguous. 
"Woe to those who rise early in the morning to run after their drinks, who stay up late at night till they are inflamed with wine. They have harps and lyres at their banquets, pipes and timbrels and wine, but they have no regard for the deeds of the Lord, no respect for the work of his hands. Therefore my people will go into exile for lack of understanding; those of high rank will die of hunger and the common people will be parched with thirst. Therefore Death expands its jaws, opening wide its mouth; into it will descend their nobles and masses with all their brawlers and revelers. So people will be brought low and everyone humbled, the eyes of the arrogant humbled. But the Lord Almighty will be exalted by his justice, and the holy God will be proved holy by his righteous acts. Then sheep will graze as in their own pasture; lambs will feed among the ruins of the rich. Woe to those who draw sin along with cords of deceit, and wickedness as with cart ropes, to those who say, "Let God hurry; let him hasten his work so we may see it. The plan of the Holy One of Israel— let it approach, let it come into view, so we may know it." Woe to those who call evil good and good evil, who put darkness for light and light for darkness, who put bitter for sweet and sweet for bitter. (Isaiah 5:11-20)" 
The one thing Christians have, that the world does not is the continued hope of Salvation through Jesus Christ.  What is clear for the Christian, and will be for the world, is that we will all stand before God to give an account for what we have done in the body.  Until that happens, the Christian man has a responsibility first to his God, and then to his family. 
The bird that was attacking me gave no consideration of my marked size advantage.  I outweighed that bird by at least 230 pounds.  All the bird saw was the threat to its family.  It gave no consideration to the names that it would be called, gave no consideration to my feelings, and took no care with the opinions of other birds on the matter.  It relentlessly placed itself between me and its family until the perceived threat was removed. 
Call me what you will, but the safety of my family is of far more concern to me than of the opinions of random strangers.  The President's opinion has no bearing on my life.  The only thing that matters to me is my daughter knowing that her father stood ready to defend her from all the wolves and bears in the woods. 
#BoycottTarget
Please Note: We moderate all reader comments, usually within 24 hours of posting (longer on weekends). Please limit your comment to 300 words or less and ensure it addresses the content. Comments that contain a link (URL), an inordinate number of words in ALL CAPS, rude remarks directed at the author or other readers, or profanity/vulgarity will not be approved.