Thursday, June 30, 2016 @ 01:08 PM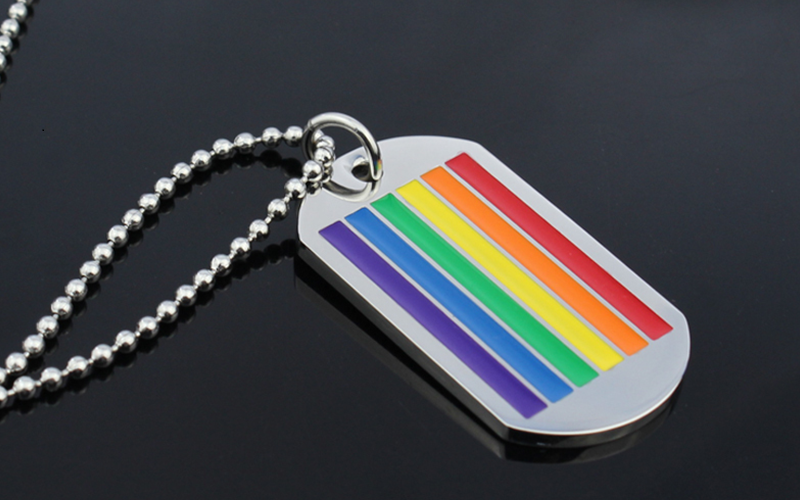 ATTENTION: Major social media outlets are finding ways to block the conservative/evangelical viewpoint. Click here for daily electronic delivery of The Stand's Daily Digest - the day's top blogs from AFA.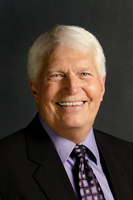 Bryan Fischer
Former Staff
MORE
Don't let anybody tell you adultery cannot be treated as criminal behavior. It certainly can, and is, even today, in the United States military. But it turns out the military is blatantly discriminating against heterosexuals because it treats adultery as a crime only heterosexuals can commit. 
If a member of the military is a married homosexual, he can commit adultery with virtual impunity. But if a heterosexual married man does the same thing, he'll find himself on trial for his military career and could face up to a year in the brig. 
This is the circumstance Air Force Col. Eugene Caughey finds himself in, as he faces trial for committing the crime of adultery. His attorneys are creatively arguing that he is the victim of egregious discrimination, since only heterosexuals can get in the kind of trouble he's in. Homosexuals get a pass for exactly the same behavior that could cost him his career. 
This is because military law defines adultery as a crime that only straights can commit since it, by definition, requires an opposite sex coupling with a spouse one is not married to. Same sex couplings, adulterous or not, don't count. This law has never been updated, even in the wake of Obergefell and every other advance of the homosexual agenda. 
So a homosexual "married" couple in the military enjoys every privilege heterosexual couples enjoy, except the right to have their marriage protected in the case of a cheating spouse. In other words, homosexual couples have less legal protection than heterosexual couples. Where is the outrage? Where are the protests and demonstrations from LGBT activists against this inexcusable inequality and bigotry? 
Military attorneys lamely argue that, no, the same standard applies both to "gays" and to straights, but apparently cannot cite a single case in which an adulterous charge against a married homosexual has been pursued. 
I believe there is a simple reason why the military has not updated the Uniform Code of Military Justice to make homosexual adultery a crime. If it did, it would have its hands full conducting adultery trials for as far as the eye can see. 
This is for the simple reason that homosexual monogamy is a myth. One of the secrets about the homosexual lifestyle that practitioners don't want the public to know is that random, anonymous, and frequent sexual liaisons with strangers is endemic in the homosexual community. 
This is true even among married homosexual couples, as a man who had come out of the homosexual lifestyle informed my church one Sunday morning. He told us that he had been in a so-called monogamous homosexual relationship, but the two of them had a shared understanding that each of them was free to indulge in other relationships as often as they wished. He said further that this understanding is common if not virtually universal in the "gay" community. 
According to research published by the Family Research Council, a Dutch study of partnered homosexuals, which was published in the peer-reviewed journal AIDS, revealed that homosexuals with a "steady partner" averaged 8 sexual partners per year. A Canadian study of homosexuals who were in committed relationships for at least a year found that just 25% of them reported being monogamous. 
Research done by Dr. Timothy Dailey reveals that the average male homosexual has had hundreds of sex partners in his lifetime. For instance, the classic study done by Bell and Weinberg found that a staggering 43% of white homosexuals reported having sex with 500 or more partners, while 28% had more than a thousand sexual partners. 
The Journal of Sex Research found that the "modal range" for the number of lifetime partners of homosexuals was 100-500, while upwards of 16% reported having more than 1000 partners. Even the homosexual publication Genre found that more than 24% of its respondents confessed to more than one hundred lifetime sexual partners. The heterosexual norm, meanwhile, is seven lifetime partners (which is six too many). 
What this means quite simply is that if the military began prosecuting cases of adultery involving homosexual couples, they'd have their hands full for the rest of the century. After all, jilted homosexual "spouses" get jealous too. They would complain to the proper military authorities and demand justice. 
But the plain reality, I believe, is that LGBT activists don't want the law changed, so that nothing will impinge on their libertine lifestyle. And military authorities don't want to change the law, because they don't want to have their time and energy consumed with gay adultery cases, only to be blasted and blistered all the while as homophobes for simply doing their jobs. 
Bottom line: LGBT activists don't want equal rights, they want special rights. And it looks like they'll keep getting them in the United States military.
Please Note: We moderate all reader comments, usually within 24 hours of posting (longer on weekends). Please limit your comment to 300 words or less and ensure it addresses the content. Comments that contain a link (URL), an inordinate number of words in ALL CAPS, rude remarks directed at the author or other readers, or profanity/vulgarity will not be approved.