Thursday, July 7, 2016 @ 10:34 AM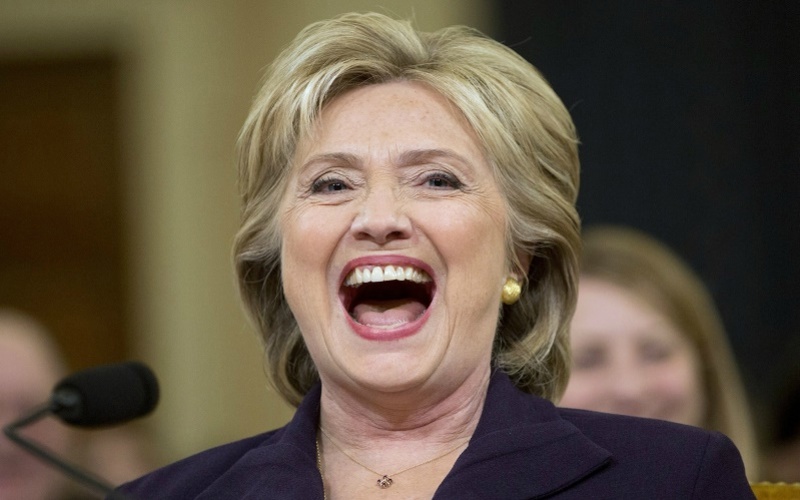 ATTENTION: Major social media outlets are finding ways to block the conservative/evangelical viewpoint. Click here for daily electronic delivery of The Stand's Daily Digest - the day's top blogs from AFA.
Jim Shempert
One Million Dads
MORE
You can fool some of the people all of the time, and all of the people some of the time, but you can not fool all of the people all of the time."   ― Abraham Lincoln
The truthfulness and importance of President Lincoln's words are just as pointed and relevant today as they were when he first spoke them.  This week, FBI Director James Comey laid out in detail how Hillary Clinton broke the law.  He gave specific examples of what he called "extremely careless behavior" and went so far as to say: "there is evidence that they were extremely careless in their handling of very sensitive, highly classified information."  How then, could his conclusion be that 'Our judgment is that no reasonable prosecutor would bring such a case?'
Across America, there was a collective face palm.  Am I the only one who still believes in right and wrong? Usually, right and wrong are quite clear, whether we choose to accept it or not.  Hillary Clinton is guilty of perjury, receiving classified emails on a personal server, and a litany of other things. 
Bryan Pagliano was the "IT aide" that set up Hillary's home server.  He was offered immunity for his testimony about Hillary's email and then plead the 5th Amendment 125 times over the course of his deposition.  Mr. Pagliano is lying.  Not stretching the truth, but lying.  I am an IT Director myself.  It's my job, among other things to make sure that email works every second, of every day.  It doesn't matter if it's the weekend, or a holiday.  Email has to work.  The minute it goes down, my phone starts to light up.  For him to make the assertion that he had no idea what he was doing is downright false. 
Any IT person worth his or her salt knows intimately the connections being made, the data that will pass between the two parties, and any backup procedures that will be needed.  Either Bryan Pagliano is incompetent and should look for another line of work, or he is lying.  It's an either/or situation.  He wasn't being careless, he knew exactly what he was doing. 
The other part of this whole drama that is so infuriating is that ignorance of the law is being accepted as a justification for crimes.  Imagine you are driving down a stretch of highway.  You are going at least twenty miles an hour over the speed limit.  In your rear view mirror, you see blue lights and hear a siren.  You pull onto the shoulder, find your insurance papers and your license.  The officer walks up to your window and says, "Do you know why I pulled you over today?"  You answer, "No officer."  "Well sir, you were speeding."  Your supposed justification:  "I didn't know." 
What the FBI did with Hillary Clinton is paramount to that officer saying, "Well since you didn't know, it's ok."  Never mind the fact that you had been passing speed limit signs for miles. 
The disconnect in this country, both on the right and the left, is that Washington no longer represents the citizens that put them there in the first place.  The laws that we have to follow seem to go by the wayside once you enter the D.C. beltway.  If you let a private citizen have classified government emails on a home server, you will not see that person again for 25 years. 
Thomas Jefferson once said, "Tyranny is defined as that which is legal for the government but illegal for the citizenry."  Unfortunately, Director Comey's decision affirms Jefferson's statement. 
Every election is painted as "the most important election in history."  Our 24-hour news cycle has only amplified that.  This year, I believe as a country, we are on the cusp.  I always wondered why Nero fiddled while Rome burned.  It was to keep his citizens entertained while their lives crumbled around them.
I see a country that is going down the tubes fast.  I've never seen comparisons to Rome be stronger than what they were in the last few years.  Rome was the strongest power in the world, and then they crumbled away.  Without a drastic change in course, America is headed the way of Rome. 
The main problem with lying, is its self-serving nature.  It twists the truth to fit whatever narrative it wants.  Liars don't care who they hurt, as long as their own needs are served.  It has been proven without a shadow of a doubt now that one presidential candidate has violated the law and put at risk the national security of the United States of America. 
Lucky for that candidate, it seems that the laws do not equally apply as they do to you and me.  In November, we get to choose our leaders. The last person I want representing me is someone who is continually under investigation for legal issues.  When I was growing up, one of the first lessons I was taught was the need to "have a good name," because once that is gone you will no longer be trusted.  America finds herself in need of a leader that can be trusted. 
Experience hath shewn, that even under the best forms of government those entrusted with power have, in time, and by slow operations, perverted it into tyranny.   Thomas Jefferson
Please Note: We moderate all reader comments, usually within 24 hours of posting (longer on weekends). Please limit your comment to 300 words or less and ensure it addresses the content. Comments that contain a link (URL), an inordinate number of words in ALL CAPS, rude remarks directed at the author or other readers, or profanity/vulgarity will not be approved.