Friday, July 01, 2016 @ 01:19 PM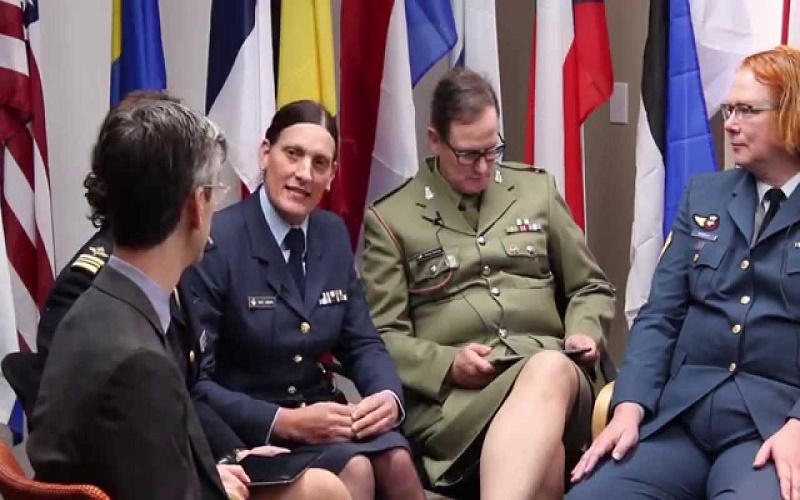 ATTENTION: Major social media outlets are finding ways to block the conservative/evangelical viewpoint. Click here for daily electronic delivery of The Stand's Daily Digest - the day's top blogs from AFA.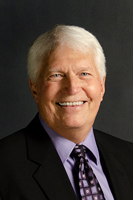 Bryan Fischer
Radio Host
MORE
President Obama and the Pentagon have violated the Constitution and committed an impeachable offense by unilaterally admitting transgenders, transvestites, and transexuals into the military.
According to Article I, Section 8 only Congress has authority to change the rules which govern the military. Congress has never authorized the induction of those who engage in these behaviors into the armed forces. For the commander-in-chief to make and implement a decision of this magnitude is an impeachable offense on any number of levels, not the least of which is the plain fact that it defies the Constitution and trashes the entire concept of the separation of powers. 
This decision will have a negative impact on recruitment, retention, and readiness. A diminishing number of vigorous young males will be interested in joining this kind of military, or signing up for another stretch. 
The pragmatic challenges alone are enough to prove this is a terrible idea. Will every military base be retooled to provide completely separate bathrooms and shower rooms and bunkhouses for men who think they are women, and a whole different set for women who think they are men? What about accommodations aboard ships and submarines where space is at a premium? The mind reels at the logistical nightmare this will create for a military whose job is to protect us, not engage in radical and foolish social engineering. 
President Obama is drastically downsizing the military, cashiering experienced soldiers, apparently so he can replace them with soldiers who have no idea what sex they are. 
This decision will have serious implications for the military budget, which is strained as it is. According to the Gay and Lesbian Medical Association (not part of the vast, right-wing conspiracy) there are at least 10 significant health challenges that transgenders, transvestites, and transexuals face that sexually normal people do not. 
According to the GLMA, transgenders are at elevated risks of heart attacks, strokes, high blood pressure, and diabetes. They have an increased cancer risk due to hormone use. They have an elevated chance of contracting sexually transmitted infections because of the risks they take in sexual matters. They tend to have problems with substance abuse, including alcohol consumption that can damage their livers. They have an elevated risk of obesity and depression, and frequently put themselves at medical risk through silicone injections. 
Transgenders will demand hormone injections and sex-change operations at taxpayer expense. In fact, the military will now become the destination of choice for people seeking sex-change operations since they'll be able to get taxpayers to foot the $30,000 to $50,000 bill. 
All of these health risks, of course, come at a cost to taxpayers for treatment, and every one of these health challenges will impact a transgender soldier's fitness for combat. 
If the purpose of changes in military policy is to improve the military and make it more able to face our national security challenges, this is exactly the wrong way to go. 
But while this act on the president's part is an impeachable offense, and represents an unquestioned weakening of military strength, morale, and cohesion, the GOP establishment will, as usual, do absolutely nothing. To my knowledge, we haven't heard anyone in the GOP establishment complain about this, let alone try to do anything about it. Instead, they are busy sending $500 million to the U.N. to solve the non-existent problem of global warming and scheduling votes on gun control legislation. 
Bonus Bytes 
Federal judge Carlton Reeves blocked Mississippi's religious liberty law (HB 1523) on grounds that it represents "state-sanctioned discrimination" against LGBTs. But the truth is it's exactly the other way round. This ruling is judge-sanctioned discrimination against people of faith. For instance, county clerks will now be required to violate their consciences and their deeply held religious convictions or face termination or jail just as Kim Davis did. Reeves has also discriminated against churches, wedding vendors, therapists, schools, and adoption agencies who act on their deeply held convictions about marriage, family and sexuality. The radical homosexual agenda represents the greatest threat to religious liberty in our nation's history, and this dismal ruling is just further evidence. 
Japan monitors everyone who embraces an ideology which threatens its national security. Under Mayor Bloomberg, NYPD surveilled mosques, shops, restaurants, and the Muslim community in general, and kept New York safe. Safe that is, until Mayor DeBlasio came along and undid it all. There is no reason the entire United States cannot do what Bloomberg did in New York for a decade and what Japan is doing today. And the United States should. If our government monitors white supremacists, it certainly should monitor Muslim supremacists.
Please Note: We moderate all reader comments, usually within 24 hours of posting (longer on weekends). Please limit your comment to 300 words or less and ensure it addresses the content. Comments that contain a link (URL), an inordinate number of words in ALL CAPS, rude remarks directed at the author or other readers, or profanity/vulgarity will not be approved.