Tuesday, September 27, 2016 @ 12:39 PM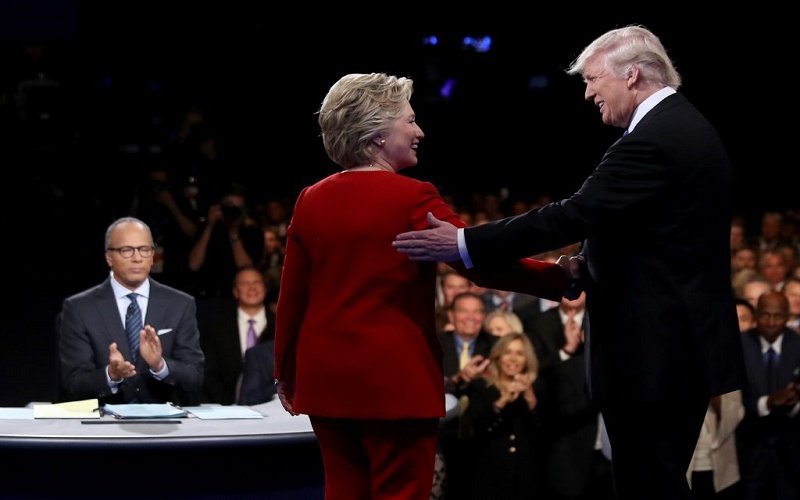 ATTENTION: Major social media outlets are finding ways to block the conservative/evangelical viewpoint. Click here for daily electronic delivery of The Stand's Daily Digest - the day's top blogs from AFA.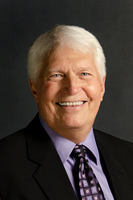 Bryan Fischer
Radio Host
MORE
Last night's "debate" between Hillary Clinton and Donald Trump was a draw. I doubt anyone's mind was changed by what they saw and heard. Those who liked Hillary before the debate liked her after it was over and those who liked Donald before the debate liked him after it was over. 
Hillary won on style points. Trump is not a debater- he's a cage fighter, an alley fighter, and thus at a disadvantage in the conventional presidential "debate" format. Even Trump implicitly conceded that Hillary had a better night, as he spent post-debate time lamenting that he had been given a "defective" microphone. As they say, if you're explaining, you're losing. 
But Trump is Trump, and despite his effort to be restrained for the first 20 minutes or so, he soon reverted to Trumpian form for the remainder of the contest. Trump has been tied to a teleprompter for the last two months, reading words that other people, really bright people, have written for him. Those who are writing his speeches know what they are talking about, and his speeches have been focused, linear, and filled with supporting facts and information. 
But there was no teleprompter for Trump last night. And so he was the Trump known and loved by his base - a freewheeling, freelancing, stream of consciousness-type anti-politician. That approach, Trump's natural approach, works on the campaign trail, and in the punch-counter-punch GOP primaries, but it's just not a good fit for the more formal setting of a conventional presidential debate. 
Trump is who he is, and so he will repeat the same kind of performance in the final two debates. He is incapable of restraining himself for a full 90 minutes, and my guess is next time he'll tee off much earlier. He will be who he is, and Hillary will be who Hillary is, spouting an incessant stream of inane liberal talking points about sharing the wealth, epidemics of gun violence, systemic racism, and making the rich pay their fair share. Her performance is tired and utterly predictable, but it fits smoothly into the buttoned-down setting of the current debate format. 
Lester Holt, the NBC anchor who hosted the debate, was a perfectly wretched moderator. He was little more than a surrogate for Hillary, inserting himself willy-nilly to interrupt Trump and do Hillary's work for her by challenging him at various points, doing the "fact-checking" that a debate opponent ought to do. 
You can't really blame Lester the Lapdog. He is a liberal and it's in his very nature. He can't help himself. It was a tag-team, two against one affair for all 95 minutes. Holt just about broke his thumb pressing it on the scale for Hillary. He made Candy Crowley look like an Olympian paragon of justice and fairness in the process. Holt illustrated the simple fact that there is no member of the low-information media, not one, who can be trusted to be impartial in a situation like this. There is no fairness gene in their DNA. 
Rudy Giuliani is urging Trump to boycott the last two debates, on grounds of simple fairness, and Brent Bozell is agitated with Republicans for getting sandbagged by a liberal moderator again. "They're absolutely shocked," he said, "that a left-wing journalist behaved like a left-wing journalist." And with Martha Raddatz and Anderson Cooper coming up in the rotation, it will happen again. 
The solution is simple. Dump the moderators. Get rid of them. Send them to the bench for good. Retire them for time and eternity from the presidential debate process. In lieu of these farces, have actual debates, just between the two candidates with no agenda-driven moderator to rig the questions and tilt the playing field. 
Other than the two candidates, the only other player in a true debate would be a referee/timekeeper, to make sure candidates stay within the agreed upon time parameters for questions and answers, with the power to cut off the mic of either candidate if they flout the rules. 
Each candidate would come up with the debate questions, not a gotcha journalist. Turns are taken, time limits are enforced for asking questions, answering questions, and offering rebuttals. Nobody can cheat or badger the opponent, and nobody can get tag-teamed by an in-the-tank moderator masquerading as an objective journalist. The GOP should decide today that the days of these media-driven show-trial debates are over for good. 
I've participated in debates just like those I've described above on college campuses and in public forums, over things like creation/evolution, same-sex marriage, and the First Amendment, and they work. Everybody walks away knowing he had an opportunity to make his case and force his opponent to make his. The audience walks away having heard two opponents make their best case. Trump should insist that format be used for the remaining two debates.  And the GOP should insist on such a format for as long as there is a Republican Party.
Please Note: We moderate all reader comments, usually within 24 hours of posting (longer on weekends). Please limit your comment to 300 words or less and ensure it addresses the content. Comments that contain a link (URL), an inordinate number of words in ALL CAPS, rude remarks directed at the author or other readers, or profanity/vulgarity will not be approved.