Thursday, October 20, 2016 @ 1:31 PM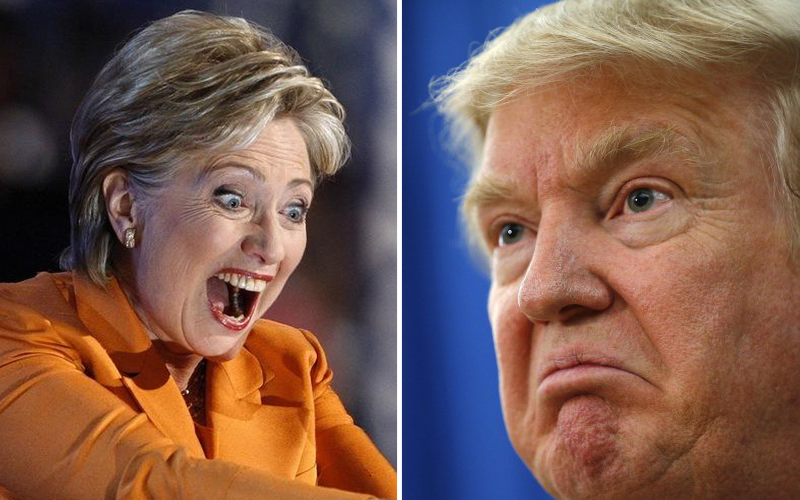 ATTENTION: Major social media outlets are finding ways to block the conservative/evangelical viewpoint. Click here for daily electronic delivery of The Stand's Daily Digest - the day's top blogs from AFA.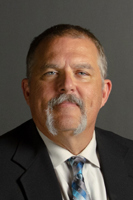 Dr. Ray Rooney, Jr.
Digital Media Editor
MORE
Boy, they're just coming out of the woodwork now.  Religion writers who seem to think that if evangelicals vote for Donald Trump it will signal the end of any kind of meaningful Christianity in America.  Odd, especially when you consider that when it comes to learning how to live with sin in the faith community (like homosexuality, abortion, cheating, lying, or any number of other issues that tear at the soul and fabric of Christianity), well, they find a way to "think and let think" in the Church.  But, dear God, apparently in their estimation, if a Christian votes for Donald Trump for President he or she will have sold their soul to the devil.
Whether its Huffington Post religion writer Chris Gilmore's Church, We Have No Dog In This Fight, The Gospel Coalition's Joe Carter's Why Are So Many Evangelicals Condoning Sexual Assault?, or Hacking Christianity's The Anointing Card: The Christian Free Pass for Trump by Rev. Jeremy Smith, the message is pretty much the same: you can't be a good Christian and vote for Trump!
Disingenuous.  That's the nice word that comes to mind when I read those (and other) blogs about how flawed and hypocritical evangelicals will be if they vote for Donald Trump.  Disingenuous because there is nary a sentence in the blogs that addresses the egregious foibles and flaws of Hillary Clinton.  The message seems to be "don't vote for Trump because he is a bad person and doing so would compromise your spiritual integrity."  As if voting for Hillary Clinton would be a spiritually rewarding and cleansing act!?
So, we are to be sufficiently outraged at the immorality of Donald Trump enough to refuse to cast a ballot for him but overlook the lies that cost American lives and the laws that were broken by a sitting Secretary of State?  Apparently that's the reality for Joe Carter.  He likens voting for Donald Trump to the ethics of Peter Singer who promotes infanticide and bestiality.  Rev. Smith implies that voting for Trump because of who he might nominate for the Supreme Court is like "voting for the Zodiac Killer because they might outlaw abortion."  I guess Rev. Smith is just fine with Hillary Clinton's known and public embrace of partial birth abortions. 
I am not writing this blog as an apologetic for a Donald Trump presidency.  Frankly, I am just sick and tired of seeing all the faux outrage from religious liberals and progressives who believe it is the unpardonable sin to cast a vote for Trump over Clinton.  They act as if the choice in this election is as stark and clear as casting a ballot between Adolph Hitler and Mother Teresa.  Instead, it's more like Trump, who as a private citizen has been shameful and Clinton, who as a public servant has been criminal.  It is truly a lamentable choice we have to make as Christians this election. But choose we must.  There can be no watching from the sidelines this time by Christians as there was in the last couple of presidential elections.
What a wretched mess this is.  Despite promises from both candidates of a better future ahead for the country if elected, common sense makes it clear that we are really in a no win situation.  The only real consideration here is which candidate is most likely to do the least amount of damage in the 4-8 years he or she holds the office.  It reminds me of the truly sad situation King David found himself in as recorded in 2 Sam. 24 and 1 Chron. 21. 
For reasons of pride, arrogance, and self-sufficiency King David ordered a census of Israel.  His General (Joab) begged him not to do it but to no avail.  First Chronicles 21:1 says that in truth, Satan was standing against the entire nation of Israel by inciting the king to take the census.  In other words, the devil was aiming for a national crisis and King David obliged him (vs 7 says, "But God was displeased with this thing, and he struck Israel").  The prophet Gad was sent to David to give him a choice as to how God would respond to David and Israel's sins: 1) three years of famine, 2) three months of devastation at the hands of Israel's enemies, or 3) three days of the sword of the Lord in the form of pestilence among the people.  How do you make a decision when those are your choices?
The first choice turns creation itself against David and the Israelites. The second choice subjects the nation to the vile will of her known enemies.  Or, the third choice to take what you have coming to you from the sword of the Lord.  Though all choices were ultimately in God's sovereign hand the last choice seemed to David to be a more direct yielding to the hand of God Himself.  David chose the third option and threw himself and the nation on the tip of the divine sword. 
There is no good way to force this analogy on the 2016 American presidential election other than to say that we are a nation who stands guilty before God of many sins who must now decide how we are to be punished. 
Most of what these hypocritical religious progressives write about Trump is true.  He is a selfish megalomaniac with a history of lewdness and self-aggrandizement.  What they fail to point out, however, is that the other choice is a bitter sin enabling narcissist who has clearly demonstrated that she believes she is above the law and entitled to be the leader of the free world no matter how many people have to suffer or even die.  What a choice!  But choose we must just as David was given the imperative.  We are as responsible for this mess of a choice as David was for his own situation.
Like David, our decision must be about minimizing the amount of damage that will be done.  There is no cerebral and symbolic washing of our hands of this election like some of our religious blog writers seem to be suggesting (and hoping for).  In the real world a no vote, write in, or third party candidate is a decided advantage for Hillary Clinton.  That is just a fact we have learned the hard way in the last couple of elections.  And the result has been that the country has shifted from a constitutional republic to a black robed oligarchy.  Staying home on Election Day, writing in a name, or choosing a third party candidate has gotten us where we are and will take us further down a path of no return.
Having given a great deal of thought and prayer to the dilemma of casting a vote for either a billionaire playboy or a narcissistic criminal I have found peace with my decision.  Both candidates have had their dirty laundry carted out in public and what a stench it is making!  However, when confronted with their sins one candidate responded, "I said, it, I was wrong, and I apologize." Only God knows and time will tell if that candidate is sincere.  The other candidate's response was "what difference, at this point, does it make?" And since then, that candidate has made it clear that the answer is "absolutely none."
I will cast my vote this November with a heavy heart knowing that I am voting for a sinner.  But I've been voting for sinners with every single ballot I've ever cast.  I've never seen the name "Jesus" on a ballot or a name with the title "Apostle" in front of it.  I'd rather go with the sinner who apologizes (feigned or authentic) than with the sinner who shows absolutely no remorse for sins everyone knows has been committed.  We're going to be punished either way.  But one choice will clearly do far more long term damage than the other.  
Please Note: We moderate all reader comments, usually within 24 hours of posting (longer on weekends). Please limit your comment to 300 words or less and ensure it addresses the content. Comments that contain a link (URL), an inordinate number of words in ALL CAPS, rude remarks directed at the author or other readers, or profanity/vulgarity will not be approved.