Friday, November 04, 2016 @ 11:27 AM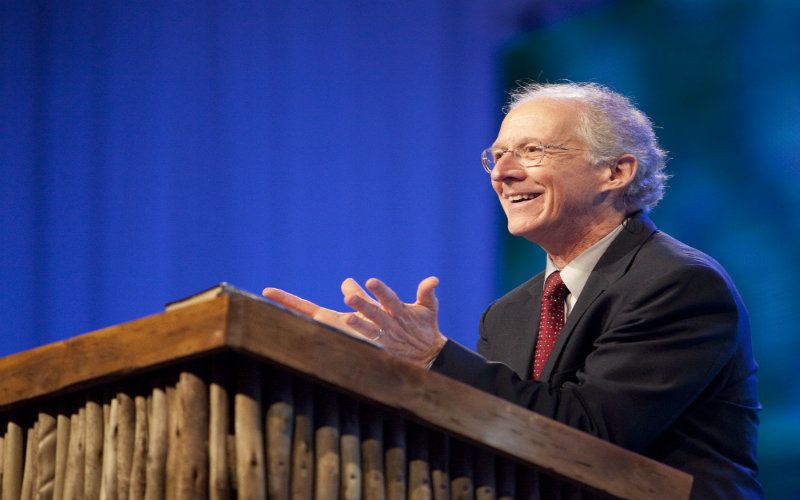 ATTENTION: Major social media outlets are finding ways to block the conservative/evangelical viewpoint. Click here for daily electronic delivery of The Stand's Daily Digest - the day's top blogs from AFA.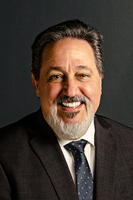 Ed Vitagliano
Executive Vice-President
MORE
There is a little-known story from the first century, during which Christians – and other Roman citizens – were given the opportunity to end the savage practice of the gladiatorial games. 
In A.D. 48, a consul by the name of Antonius Flavius Gracchus led a movement to shutter the barbarism that infected the Roman Empire. Surprisingly, the effort began bearing fruit. True, this movement took political advantage of the suffering of the lower classes and other social maladies, so it was not exactly an effort borne out of pure motives. It was, simply put, a power struggle. 
Yet the common people wanted the oppressive power of Rome curbed, and the Coliseum was one place to start. While the rich and powerful were the joyful spectators of the blood and gore of the gladiatorial contests, the slaves and other poor in Rome were often the victims. 
Gracchus's powerful oratory in the Roman Senate began to sway his colleagues. Oddly, the Roman Emperor Claudius allowed the Senate to decide, but the senators developed cold feet. They called for a plebiscite – a vote of the citizens of Rome. 
Although many Christians were citizens of the empire, Eusebius Tallum, the bishop of Rome, exhorted the members of his flock not to vote. "Gracchus is a pagan and is not one of us," Tallum said in a famous epistle about the matter. "No pagan does what is right in the sight of heaven." 
The movement failed by mere hundreds of votes. There were accusations of bribery and other malfeasances, but the issue died nonetheless. While there is no guarantee that the Christians could have turned the tide, the vast majority heeded Tallum's directive. The sands of the Coliseum continued to drink the blood of Rome's victims, including, in the years to come, the blood of many Christians. 
Of course, the above story is a complete fiction, as any student of Roman history would know. But what if it were true? What if Christians in the first century had suddenly been given the opportunity to vote to end the slaughter of the gladiatorial games? What would we think of Christian leaders who exhorted believers not to vote to end the barbaric practice simply because the leader of the movement was a pagan? 
I hope we would be horrified, but that is precisely what some Christian leaders have done 20 centuries later, as the raucous and oftentimes repulsive candidacies of Donald Trump and Hillary Clinton have caused a fiercely emotional split within the evangelical community. 
John Piper, the beloved and well-respected pastor emeritus of Bethlehem Baptist Church in Minneapolis, Minnesota, is the latest to give absolution to Christians who don't want to dirty their hands by choosing between Trump and Clinton. 
In a recent sermon, Piper said: "The right to vote in America is not a binding duty (without regard to other factors) for Christians in every election. 'The children are free.' We are free from human institutions. As citizens of heaven, we are not bound in every situation to participate in the processes of human government." 
Of course, Piper is technically correct, but the question is this: Is he correct about this case? Should Christians bow out in this election and abstain from choosing between these two candidates? 
I would argue absolutely not. In defense of this, I would offer a contrary scriptural principle: "So then, while we have opportunity, let us do good to all people …" (Gal. 6:10). 
There are moments in human history when Christians cannot abstain. We might believe we have other, important, spiritual duties elsewhere, but when we pass by a wounded neighbor lying in a ditch after being beaten and left for dead, we'd better stop to help. We have the opportunity to be good neighbors and help (Luke 10:30-37). How can we refuse? 
It seems that Piper agreed back in 2012 when he wrote a blog titled "I am going to vote." He said then that there was nothing wrong with complaining about how bad the presidential choices are, but that there was also nothing wrong with voting for a candidate who will "probably do more good" than the other. 
"Tell as many people as you can the good reasons why you are disaffected with the whole thing," he said, "then go to the polls and take a burden-bearing, pro-active risk rather than staying home and taking a burden-dropping, reactive risk." 
I agree with the John Piper of 2012 while disagreeing with the John Piper of 2016. 
My son was the one who suggested the comparison to the first-century hypothetical I assembled above, as we mourned Piper's comments. A young husband and father, my son's frustration over the stubborn piety of the Pipers within American evangelicalism matches my own. 
Of course, I have no problem with piety when it is expressed biblically, but when it allows great evils to continue, it makes my head explode. 
Did Piper encourage his followers to vote for a man or woman of character while the candidacy of Trump was nascent? Did he use his influence when it could have made the most difference? 
It is frustrating that influential Bible expositors like Piper, who have been largely AWOL during the culture wars, suddenly feel the time has come for them to choose a side – or rather, to boldly proclaim that they, well, choose no one. 
Thanks for the help. Not. 
Thousands of Christians in the last two centuries have fought to end slavery and the oppression of Jim Crow laws; resisted the rise of Nazism and the gassing of Jews; struggled to gain the legal right to homeschool their children; battled in court after court for the privilege of offering Christ to women entering an abortion clinic; endured insult and invective in their fight to protect children from the normalization of sodomy; and continue the political war to free women and children from the scourge of human trafficking. 
If I might be so bold as to speak on behalf of these courageous culture warriors: John Piper, would you have counseled Christians to sit out these fights? Does our citizenship in heaven excuse us from confronting terrible evils when we have the chance to do something about them? 
Whether or not they admit it, church leaders like Piper are using their influence to possibly sway millions of Christians to stay home this Tuesday. It's one thing for Piper and the rest to hold their own views according to the dictates of their consciences, but when they use their significant influence over followers to alter elections, well, I hope they are prepared to answer for that. 
The vast majority of Christians that I know who voted Republican voted for someone other than Donald Trump during the primaries. They're not happy that the GOP nominee has said and done wicked things. 
But what if Donald Trump had been the difference between the continuation of slavery in the 1800s and its cessation? Between the slaughter of Jews in Nazi death camps and the end of the Holocaust? Would Piper and the rest of the pietist mob refuse to vote for him just because he was a pagan? 
If Trump and Clinton were simply two common examples of ambitious politicians 20 years ago, I would probably concede Piper's argument – because at that point there's nothing really at stake. But there is in 2016. In fact, the distinctions between the two candidates on the life issue and the matter of federal judges are so startlingly divergent that, in my opinion, Piper is without excuse. 
These leaders in the body of Christ are influencing Christians to not vote for a candidate that has promised to try to end abortion and preserve religious liberty. In doing so, they are possibly opening the door of victory to a candidate who will absolutely – and zealously – continue to shed innocent blood for generations to come. 
As for religious liberty, no sane person can doubt what is coming should secular progressives gain power in Washington, D.C. It will mean the exaltation of sodomy on every front, the possible extinction of Christian schooling on all levels – including homeschooling – and the crushing of Christian dissent. 
All of this – the brutal dismemberment of unborn children and the final and possibly irrevocable dismantling of the Judeo-Christian foundations of our country – could be prevented by the simplest of actions: casting a vote. 
But John Piper says no. You may have the opportunity to do good to your neighbor, but don't do it. 
These Christian leaders may think their consciences will be clean after its over, but their hands certainly won't. 
And God help us all.
Please Note: We moderate all reader comments, usually within 24 hours of posting (longer on weekends). Please limit your comment to 300 words or less and ensure it addresses the content. Comments that contain a link (URL), an inordinate number of words in ALL CAPS, rude remarks directed at the author or other readers, or profanity/vulgarity will not be approved.