Tuesday, November 15, 2016 @ 02:36 PM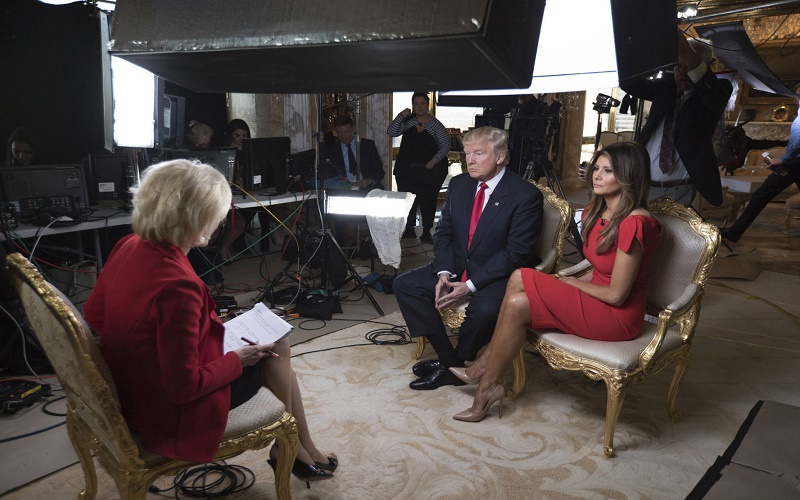 ATTENTION: Major social media outlets are finding ways to block the conservative/evangelical viewpoint. Click here for daily electronic delivery of The Stand's Daily Digest - the day's top blogs from AFA.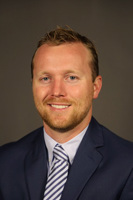 Walker Wildmon
Vice President of Operations
MORE
Since the election we've been inundated with headlines such as "A softer, gentler Donald Trump", "Donald Trump Appears to Soften Stance on Immigration, but Not on Abortion" and "Donald Trump softens his stance on Obamacare and Hillary Clinton's emails." Clearly, the mainstream media is trying to make Americans think that their outsider president-elect is a liar and hypocrite. Media elites want to pit the American people against Mr. Trump and cause mass confusion. This has been their goal all along and to a certain extent they've been successful.
These headlines are referring to the interview Mr. Trump did with CBS's "60 minutes" that aired this past Sunday night. If you watch the full interview, you most likely won't get the soft and weak vibe that the media portrayed Mr. Trump to have. To help break this down I've pulled excerpts from the topics that the media says Mr. Trump "softened his tone" on.
Special Prosecutor for Hillary Clinton
Lesley Stahl: Are you going to ask for a special prosecutor to investigate Hillary Clinton over her emails? And are you, as you had said to her face, going to try and put her in jail?
Donald Trump: Well, I'll tell you what I'm going to do, I'm going to think about it. Um, I feel that I want to focus on jobs, I want to focus on healthcare, I want to focus on the border and immigration and doing a really great immigration bill. We want to have a great immigration bill. And I want to focus on all of these other things that we've been talking about.
Lesley Stahl: You-- you know, you--
Donald Trump: And get the country straightened away.
Lesley Stahl: You called her "crooked Hillary," said you wanted to get in jail, your people in your audiences kept saying, "Lock em' up."
Donald Trump: Yeah. She did--
Lesley Stahl: Do you—
Donald Trump: She did some bad things, I mean she did some bad things--
Lesley Stahl: I know, but a special prosecutor? You think you might…
Donald Trump: I don't want to hurt them. I don't want to hurt them. They're, they're good people. I don't want to hurt them. And I will give you a very, very good and definitive answer the next time we do 60 Minutes together.
My conclusion is that President-elect Trump never ruled for or against a special prosecutor in this interview, thus leaving the decision up for speculation until the future. This is smart. No need to expose the plan now.  Why not wait until he takes office before announcing any decision?
Whether or not to ask for FBI director's resignation
Lesley Stahl: FBI director James Comey. Are you going to ask for his resignation?
Donald Trump: I think that I would rather not comment on that yet. I don't-- I haven't made up my mind. I respect him a lot. I respect the FBI a lot. I think --
Lesley Stahl: Even though they leak so much?
Donald Trump: Well, there's been a lotta leaking, there's no question about that. But I would certainly like to talk to him. And see him. This is a tough time for him. And I would like to talk to him before I'd answer a question like that.
Lesley Stahl: Sounds like you're not sure.
Donald Trump: Well, sure, I'm not sure. I'd wanna see, you know, he may have had very good reasons for doing what he did
This sounds like a non-answer to me. If he is going to ask for the FBI director resignation then why would he reveal it on "60 minutes"? Of course, he wouldn't.
On Supreme Court nominees
Lesley Stahl: One of the things you're going to obviously get an opportunity to do, is name someone to the Supreme Court. And I assume you'll do that quickly?
Donald Trump: Yes. Very important.
Lesley Stahl: During the campaign, you said that you would appoint justices who were against abortion rights. Will you appoint-- are you looking to appoint a justice who wants to overturn Roe v. Wade?
Donald Trump: So look, here's what's going to happen-- I'm going to-- I'm pro-life. The judges will be pro-life. They'll be very—
Lesley Stahl: But what about overturning this law--
Donald Trump: Well, there are a couple of things. They'll be pro-life, they'll be-- in terms of the whole gun situation, we know the Second Amendment and everybody's talking about the Second Amendment and they're trying to dice it up and change it, they're going to be very pro-Second Amendment. But having to do with abortion if it ever were overturned, it would go back to the states. So it would go back to the states and--
 Lesley Stahl: Yeah, but then some women won't be able to get an abortion?
 Donald Trump: No, it'll go back to the states.
Lesley Stahl: By state—no some --
 Donald Trump: Yeah.
 Donald Trump: Yeah, well, they'll perhaps have to go, they'll have to go to another state.
 Lesley Stahl: And that's OK?
Donald Trump: Well, we'll see what happens. It's got a long way to go, just so you understand. That has a long, long way to go.
This sounds like Mr. Trump is going to appoint conservative and pro-life judges to the bench. It doesn't sound like a softening to me.
Whether to keep parts of Obamacare
Lesley Stahl: Let me ask you about Obamacare, which you say you're going to repeal and replace. When you replace it, are you going to make sure that people with pre-conditions are still covered?
Donald Trump: Yes. Because it happens to be one of the strongest assets.
Lesley Stahl: You're going to keep that?
Donald Trump: Also, with the children living with their parents for an extended period, we're gonna--
Lesley Stahl: You're gonna keep that--
Donald Trump: Very much try and keep that. Adds cost, but it's very much something we're going to try and keep.
Lesley Stahl: And there's going to be a period if you repeal it and before you replace it, when millions of people could lose -– no?
Donald Trump: No, we're going to do it simultaneously. It'll be just fine. We're not going to have, like, a two-day period and we're not going to have a two-year period where there's nothing. It will be repealed and replaced. And we'll know. And it'll be great health care for much less money. So it'll be better health care, much better, for less money. Not a bad combination
A Trump administration wanting to keep pre-existing condition requirement and the 26 year old age benefit isn't news. He's been saying that all along. From a conservative stand point, Trump needs to scrap the entire healthcare law and start over fresh but we can't say he's "softened" his stance on this. This has been his stance all along. The President-elect just hasn't figured out yet that the pre-existing requirement and the children living with their parents are some of the worst parts of the Affordable Care Act.
To conservatives who are getting upset at Mr. Trump for not taking a hardline stance during the "60 minute" interview, let's wait until January and see what happens. If Mr. Trump has a hard-line strategy (which I believe he does) to gut Obamacare, deport illegal immigrants, and appoint constitutional judges to the court system once he enters the Oval Office, he's not going to reveal it during a CBS interview. Major decisions such as the ones mentioned above will need to be done carefully. Until his inauguration in January, we should ignore the media's inciting headlines and focus on how we're going to encourage Mr. Trump and Congress to stay true to their word and carry out what they've promised.
After all, the mainstream media has been wrong before. 
Please Note: We moderate all reader comments, usually within 24 hours of posting (longer on weekends). Please limit your comment to 300 words or less and ensure it addresses the content. Comments that contain a link (URL), an inordinate number of words in ALL CAPS, rude remarks directed at the author or other readers, or profanity/vulgarity will not be approved.