Wednesday, February 01, 2017 @ 02:08 PM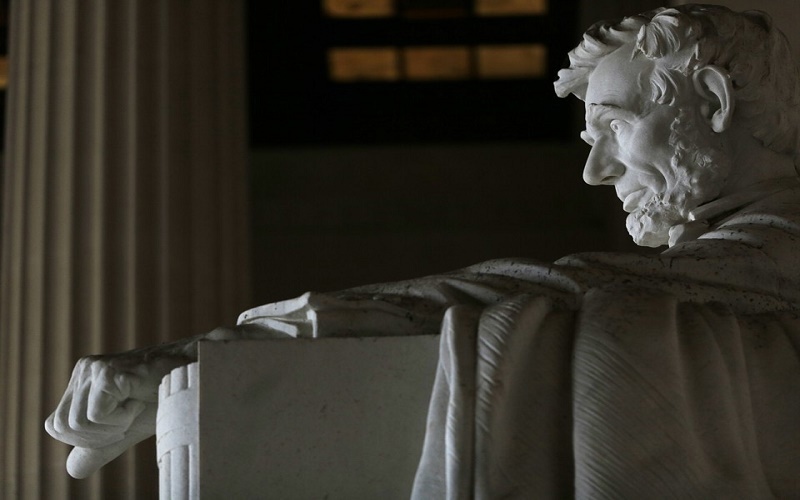 ATTENTION: Major social media outlets are finding ways to block the conservative/evangelical viewpoint. Click here for daily electronic delivery of The Stand's Daily Digest - the day's top blogs from AFA.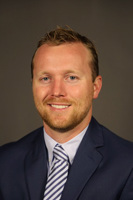 Walker Wildmon
Vice President of Operations
MORE
Recently, Tucker Carlson, host of Tucker Carlson Tonight had former Black Panther Mason Weaver on his show. In the segment Weaver addressed Rep. John Lewis and his statement that Donald Trump is an illegitimate candidate.  In doing so, Weaver exposed the racist history of the Democrat Party that is usually swept under the proverbial rug.  Said Weaver,
 "Well, you know, in the early '70s and late '60s, we were demonstrating and protesting for the right to compete as adult citizens in America. We were not demonstrating to be taken care of after. Now, Congressman Lewis, he marched crossed Pettus Bridge, and they beat him and ran over him. But those were Democrats. It was Democrat George Wallace, [who] stood at his school house yard. It was Democrat, Bull Connor, that oppressed folks. It was Democrats that voted for the litmus test called the literacy test and the poll tax.
He was fighting Democrats, but after they beat his behind on that bridge and ran over him and stomped him on the ground, he got up and turned and joined them. He joined the oppressors and became a stooge for them, where he was now sitting and presiding over the destruction of the black community, the destruction of the black man, the destruction of the black woman with drugs and gangs.
He has presided over the worst school system in the world where black people are learning only to be gang-prepped. So I'm just -- I'm outraged that the demonstration that he had early in his life has turned to a subjugation of his rights and authority as a black leader."
What Mason Weaver was saying was that John Lewis went from being a civil rights activist to becoming complicit in the breakdown of the black community.  Mr. Lewis has a good record on civil rights from early in his career and is to be commended for that.  However, the Democrat party he is now a leader in has a horrible track record when it comes to civil rights and the progress of the black community in America.
In today's political environment politicians and the media accuse the Republicans of being the party of suppression and racism. Actually, the opposite is true.
Mona Charen of the National Review explains Democrat Party history like this:
"The party's history is pockmarked with racism and terror. The Democrats were the party of slavery, black codes, Jim Crow, and that miserable terrorist excrescence, the Ku Klux Klan. Republicans were the party of Lincoln, Reconstruction, anti-lynching laws, and the civil rights acts of 1875, 1957, 1960, and 1964. Were all Republicans models of rectitude on racial matters? Hardly. Were they a heck of a lot better than the Democrats? Without question."
Though easily documented, that is not exactly what we hear today from Democrats or the liberal news media, is it?
Furthermore, a man by the name of Joseph Smitherman, who passed away in 2005, was the mayor of Selma during "Bloody Sunday" when those marching for civil rights from Selma to Montgomery in 1965 were beaten by members of his law enforcement on the Pettus Bridge.  Though Smitherman would later oppose racism, he was a Democrat on "Bloody Sunday."
Another example of how Democrats and the liberal news media twist history concerns the Confederate flag. In recent years some have claimed that the Confederate flag reminds them of Jim Crow days and slavery. I can wholeheartedly understand and sympathize what some might feel considering the origin and history of the flag. However, some Democrats have been blaming Republicans for the flag when it's actually a Democrat creation. The Confederate flag originated in the Southern Confederacy which was overwhelmingly run by Democrats.  Yet if you only got your information from today's liberal media and Democratic politicians you'd think the Confederate flag was a Republican creation.
Interestingly, Republicans led the effort to abolish slavery through an amendment to the U.S. Constitution. In 1861 Abraham Lincoln, a Republican president began to lead the charge to end slavery in the United States. Just a couple months before he was assassinated, Congress approved a Constitutional amendment to abolish slavery. This is known today as the Thirteenth Amendment. An interesting fact is that the Thirteenth Amendment was passed with unanimous Republican support while nearly 70% of Democrats opposed it.
The next time you hear Democrats or the media call Republicans racist, ask them to refresh your memory on which party was created to lead the charge in abolishing slavery. It sure wasn't the Democrats.
Abraham Lincoln said during his Gettysburg Address "Fourscore and seven years ago our fathers brought forth on this continent, a new nation, conceived in Liberty, and dedicated to the proposition that all men are created equal."  Those are the words of a Republican and they still stand to this day.
Please Note: We moderate all reader comments, usually within 24 hours of posting (longer on weekends). Please limit your comment to 300 words or less and ensure it addresses the content. Comments that contain a link (URL), an inordinate number of words in ALL CAPS, rude remarks directed at the author or other readers, or profanity/vulgarity will not be approved.