Friday, April 28, 2017 @ 9:35 AM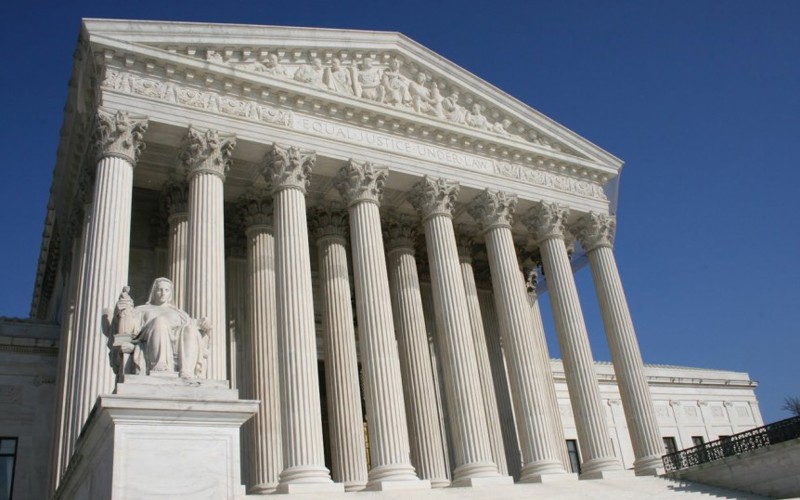 ATTENTION: Major social media outlets are finding ways to block the conservative/evangelical viewpoint. Click here for daily electronic delivery of The Stand's Daily Digest - the day's top blogs from AFA.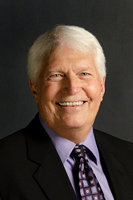 Bryan Fischer
Radio Host
MORE
The Founders crafted a Constitution that establishes three separate and distinct branches of government: a legislative branch to pass laws, an executive branch to enforce them, and a judicial branch to use those laws to settle disputes. 
Although the standard mantra is that they were designed to be "co-equal" branches of government, that's not what the Founders intended. The legislative branch is intended to be the supreme branch of government, since it and it alone has the authority to make laws. 
The very first words in the Constitution, after the Preamble, are these (emphasis mine): "All legislative Powers herein granted shall be vested in a Congress of the United States, which shall consist of a Senate and House of Representatives." The word "all" in the phrase "all legislative Powers" means all. As in every last little bit. According to the Founders' Constitution, then, how much legislative power does the executive branch have? Zip. Zilch. Nada. It's the job of the executive branch to implement laws, not to make them. 
More to the point, how much legislative power does the judicial branch have, according to the Founders' Constitution? Zip. Zilch. Nada. It has been given absolutely zero authority to make law, to change law, or to rewrite law. It is thus impossible, if we are governed by the Founders' Constitution, for the Supreme Court ever to create "the law of the land" about anything whatsoever. A Supreme Court "opinion" (that's what the Supreme Court itself calls them - not "rulings" or "laws" but "opinions") cannot possibly under any faithful construction of the Constitution create law. 
Is abortion "the law of the land?" Absolutely not. Is same sex marriage "the law of the land?" Absolutely not. The Court was never, ever given that kind of power by the Founders' Constitution. 
So how did we reach the place where nobody knows what the "law of the land" is until the Supreme Court rules? How did we get to the place where we all must hold our breath and cross our fingers and hope the Court stumbles into the truth? How did the Court acquire so much blatantly unconstitutional and immoral power? The answer is easy: the Court stole it. 
And we let them do it. And we continue to let them get away with it. 
The root of this pernicious state of affairs goes all the way back to 1803 when Chief Justice John Marshall invented the concept of "judicial review" magically out of the ether. There is no place in the Constitution where the Supreme Court is given the authority to decide what the law is and to decide what laws are constitutional and which ones aren't. 
Two recent and glaring overreaches of the federal judiciary exemplify this twisted state of affairs. One is the ruling by a low level, bottom-rung district judge in San Francisco setting aside the president's completely lawful executive order suspending immigration from six jihadi-prone Muslim nations. This judge paralyzed the entire government of the United States with no constitutional warrant or justification and made us vulnerable to terrorism at the same time. And everybody let him do it. Then another federal judge in Hawaii did the same thing. And everybody let him get away with it, too. 
Then a federal judge in Northern California, William Orrick, forbade the Department of Justice to withhold grants from jurisdictions which proudly and defiantly break federal law by harboring illegal alien criminals and refusing to cooperate with federal law enforcement. And again we as a nation let this self-appointed dictator shut down the wheels of government and endanger our national security. (It's worthy of note that Judge Orrick uttered not a word of complaint when President Obama threatened to withhold federal grants from school districts which did not allow grown men to shower with young girls.) 
These two cases make it clear that the federal judiciary, stacked and packed by President Obama, is no longer in the business of rendering impartial rulings. No, it is in the business of advancing the progressive agenda no matter how badly judges have to twist and contort and mangle the law and the Constitution to do it. It is not Donald Trump who is trampling the rule of law and the Constitution, it is these arrogant and out of control oligarchs in black robes. 
The bottom line is that we no longer have even the pretense of three separate and co-equal branches of government. No, we have only one branch of government that counts, one branch of government that rules the other two branches with an iron fist. One branch of government which contemptuously allows the other two branches what limited freedom they see fit to grant. But when it comes to all important decisions, federal judges have the unmitigated arrogance to think they get to decide every issue of significance for the rest of us, and we just have to lump it, no matter how outrageous their opinions are. 
The only solution I see is for duly elected officials with constitutionally vested power to start ignoring these tyrannical judges. That's not civil disobedience, it's constitutional obedience. The judges are the ones engaging in civil disobedience by trashing the plain meaning of the law and the Constitution. 
If President Trump were to direct immigration officials to refuse admission to Syrian refugees, what could anybody do about it? These judges could huff and puff and bloviate, but there is not a single thing they could do to stop it. They have no police force they can summon to enforce their opinions, by the design of the Founders as a limit on their power. If the federal judiciary can thumb its nose at the law and the Constitution, then it's perfectly permissible, in fact necessary, for President Trump to thumb his nose at them. 
And if Attorney General Sessions simply refuses to issue Department of Justice grants to cities who harbor illegal alien felons, what could Judge Orrick do about it? Precisely nothing. He could huff and puff and threaten to blow Trump's White House down, but it would be nothing but sound and fury signifying nothing. 
The best thing the president could do to restore our constitutional republic would be to issue orders to immigration officials to stop the flow of Syrian refugees and immigrants from jihadi-prone Muslim nations, and direct Attorney General Sessions to withhold DOJ grants from civilly disobedient sanctuary cities starting today. As in right now. 
If President Trump has the courage to do it, we just might begin to get our Constitution and our country back.
Comments will be temporarily unavailable. Thank you for your patience as we restore this service!
Please Note: We moderate all reader comments, usually within 24 hours of posting (longer on weekends). Please limit your comment to 300 words or less and ensure it addresses the content. Comments that contain a link (URL), an inordinate number of words in ALL CAPS, rude remarks directed at the author or other readers, or profanity/vulgarity will not be approved.