Wednesday, May 24, 2017 @ 10:52 AM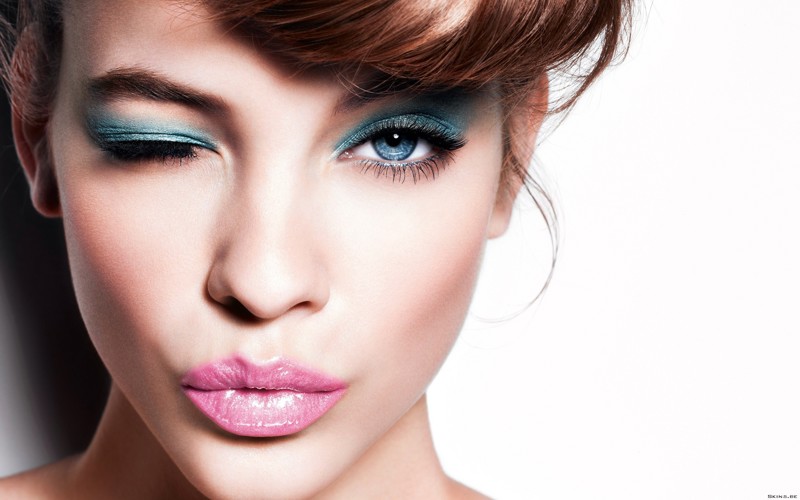 ATTENTION: Major social media outlets are finding ways to block the conservative/evangelical viewpoint. Click here for daily electronic delivery of The Stand's Daily Digest - the day's top blogs from AFA.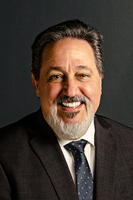 Ed Vitagliano
Executive Vice-President
MORE
Ever since I blogged about Disney's potential influence on children, I've been thinking about the power of images and especially stories. 
So let's begin with a little exercise, and it will require a degree of honesty. Take a look at the photo of the beautiful woman that accompanies this story. Let me ask a few questions: 
Ladies, what reaction do you have? Do you immediately compare yourself to her? That's what the advertisers want, and they want you to think – consciously or subconsciously – that you don't measure up. Why? Because they want to sell you something to fix what you lack. 
Men, what reaction do you have? Guy, she's not really looking at you, but it's easy to see how it might give you that impression – especially on a subconscious level. I'm a happily married man, but in my single days, if a gal shot me that look and gave me a wink, I knew she was interested. 
This photo is meant to grab attention and create a reaction in the person who sees it. Advertisers spend billions of dollars every year in America to get into your head. They know what works – or they wouldn't waste their money.
What about TV content? Evidence is mounting that in its presentation of violence, sex, and profanity, or even the use of tobacco, alcohol, and drugs, television shapes those who watch it. Television is not only ubiquitous but also persuasive and potent in its ability to influence our values and behavior. 
Not just the kiddies 
Usually, the cries from medical and mental health organizations focus on TV's impact on kids. The American Academy of Pediatrics, for example, recommends that children under two years of age should be kept as "screen-free" as possible. 
But it's not just children who are susceptible to the power of the blue screen. Studies demonstrate that adults are impressionable as well. This is because television's potency is tied to the way human beings learn. 
That's the contention of Peter Guber, a film producer and CEO of Mandalay Entertainment. His body of work is impressive, including films such as Batman, Rain Man, The Color Purple, Flashdance, and Soul Surfer. 
Several years ago, in an article for Psychology Today, Guber said that, in his 40 years in the movie-making business, "I've come to see that stories … are far more than entertainment. They are the most effective form of human communication, more powerful than any other way of packaging information." 
Why? Stories hit the viewer emotionally and thus connect him or her to the characters in the film. 
The viewer "can very quickly come to identify psychologically with characters in a narrative or share an experience – courtesy of the images evoked in the telling," Guber said. 
It's why people are mesmerized by the latest Marvel superhero film or a drama like The Walking Dead, but often don't know how many members of Congress serve in Washington, D.C. We are captivated by stories. They cause us to weep or laugh or shudder in fear. The mere presentation of facts cannot compete with that power. 
Real world impact 
Once people have been transfixed by a story, however, transferring new values becomes easier. Guber said telling "purposeful stories" is the most effective means of persuading people, and "the most effective way of translating ideas into action." 
Two fascinating 2008 studies appear to validate Guber's theory. The first, headed by Eliana La Ferrara, professor of economics at Bocconi University in Italy, was a study focused on the influence of soap operas on fertility rates in Brazil. 
What was unique about the study was that availability of soap operas on television did not spread evenly in Brazil. That's because the Rede Globo network, which had a de facto monopoly on the production of soap operas (called "novelas" throughout Latin America), entered different markets at different times. Using census data for the period 1970-1991, researchers could compare fertility rates in markets where soaps arrived early with those in which novelas arrived late. 
What researchers found was stunning. After exposure to soap operas, family size began to shift to reflect family sizes in the novelas. 
It was as if viewers began to identify with the characters they were watching and began to mimic their lifestyles. In fact, said the study, "[P]eople living in areas covered by the [Rede Globo] signal were more likely to name their children after novela characters" than those who did not. 
On these soap operas, the average female character had no more than one child on the show, and for the first 10 years of Rede Globo broadcasting, only two women in prime time had any children at all. 
La Ferrara said that, in fictional soap opera marriages, fertility rates "are markedly lower and divorce rates markedly higher than in Brazilian contemporaneous society. These observations make us confident that the role models portrayed in the programs of the television channels … were clearly consistent with a radical re-orientation of society's attitudes towards women's roles in the family, including fertility." 
More remarkably, the study was able to demonstrate that it wasn't simply television per se that led to altered fertility rates but the soap operas themselves. In other words, it was the content of TV programming that influenced attitudes and behavior. 
It was "exposure to the particular reality portrayed by Brazilian novelas," La Ferrara said. 
Similarly, a study headed by Robert Jensen of the UCLA School of Public Affairs examined the effect of the spread of cable television in India as it related to the status of women. Researchers found that introduction of cable into villages that had previously been without it changed attitudes on matters such as the acceptability of domestic violence against women and preference for having sons rather than daughters. Like the Brazil study, a drop in fertility also resulted after cable television entered a region. 
Having accounted for other factors such as income or influence of "modernity," Jensen said that "the timing of changes in outcomes is closely aligned with the introduction of cable." 
The mechanism of change was clear: Exposed to the ideas and behavior of urban dwellers via cable television, villagers "begin to adopt or emulate some of these." 
Changes occurred quickly, according to the study, "with observable impacts in the first year following cable introduction." Similar studies cited by Jensen's team actually reported changes that occurred even more rapidly – within a few months. 
Of course, a decline in domestic abuse is a good thing. What is remarkable about the Jensen and La Ferrara studies, however, is the empirical demonstration of the power of television to change attitudes and behavior for good or evil. 
In fact, both studies concluded with a pitch for government to use the potency of television to shape culture. 
La Ferrara said, "Our work suggests that [television] programs targeted to the culture of the local population have the potential of reaching an overwhelming amount of people at very low costs, and could thus be used by policymakers to convey important social and economic messages." 
Likewise the Jensen team, after noting the inherent difficulties of using other government approaches to problems such as lack of education or overpopulation, said "the possibility that some of these behaviors may be changed largely due to changes in attitudes, cheaply and quickly supplied by TV, offers significant promise." 
I don't know about you, but I don't like the idea of other people being in my head. Moreover, what is the spiritual source of the ideas being transmitted? How can Christians not care about issues like this – for the sake of our own souls and especially for our kids? 
Editor's Note: "The Transformational Power of Propaganda" coming soon.
Please Note: We moderate all reader comments, usually within 24 hours of posting (longer on weekends). Please limit your comment to 300 words or less and ensure it addresses the content. Comments that contain a link (URL), an inordinate number of words in ALL CAPS, rude remarks directed at the author or other readers, or profanity/vulgarity will not be approved.