Wednesday, May 17, 2017 @ 11:23 AM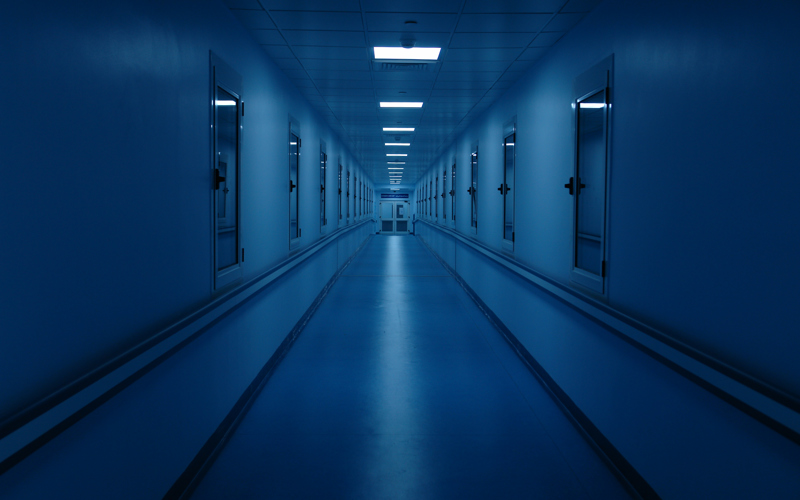 ATTENTION: Major social media outlets are finding ways to block the conservative/evangelical viewpoint. Click here for daily electronic delivery of The Stand's Daily Digest - the day's top blogs from AFA.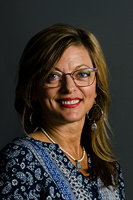 Anne Reed
AFA Journal
MORE
In her first book Unplanned, former Planned Parenthood director Abby Johnson told her personal story of leaving the abortion industry and what followed, including an attempt by Planned Parenthood to silence her through the courts. 
Over the weekend, I read Johnson's second publication titled The Walls are Talking. The book abounds with stories told by former abortion clinic workers. It is not a meandering stroll through a field of flowers, I assure you. 
The workers tell the realities of what they experienced behind the whitewashed walls of Planned Parenthood facilities. Within the interior walls, the air is filled with the stench of innocent babies' blood, cruel death, and dark truths. 
The book's detailed descriptions will likely leave you with a haunting, heavy muddle of aching emotion. You may wish you had never entered its pages. But you may also be left with a sense of determination to stop the atrocities, to dispel the lies. 
One attractive young lady by the name of Jessica, with pale skin and dark hair, was literally dragged, drugged, and forced to follow through with a late-term abortion in the midst of her desperate cries to save her baby. The specifics of her mistreatment and her baby's murder were almost too much to bear. 
Before regaining any sense of composure, I began reading about Angie, a tall, attractive, dark skinned woman with a vivacious personality. In for her ninth abortion, she was her usual cheeky self – laughing and making light of her repeated visits and familiarity with the procedure. 
Her attitude was disconcerting even for the abortion workers. One, two, even three was understandable in their eyes, but there was a limit. Come on, nine? What was wrong with this woman? 
She soon hopped onto the table and into position, plopping her feet into the stirrups and readying herself for the procedure. Declining sedatives, she talked and joked throughout the entire abortion. 
Her chatter continued as she sat in the recovery room drinking ginger ale. "Hey, do you mind if I see it?" she asked one of the employees who was walking by. "I mean I've had it done so many times, I might as well know what it looks like." 
The workers had been trained to strongly advise women against this. But if the patient persisted, they were to concede. The employee described her reaction: 
I reluctantly made my way to the POC [Products of Conception] lab, located her thirteen-week-old fetus, and put it in a small dish. I debated about how to arrange the pieces. Would it be best to throw them all together in a clump so that none of the parts would be recognizable, or should I piece it back together as we normally did to ensure that none of the parts were missing? There was no protocol on such things, so in the end, I opted to piece the parts back together. Although my own eyes were still blinded to the true nature of abortion, because she seemed so unfazed, part of me wanted her to see. I wanted her to grasp what she had done nine times. Nothing could have prepared me for her reaction. 
As the dish containing her mangled, pieced-together 13-week-old baby was placed in front of Angie's smiling face, her eyes dropped. (See a similar image below of a baby at 12 weeks gestation.) She gasped in horror and an unnatural silence overtook her. She fell forward on her knees unable to move. 
'That's a baby,' she said, barely audible at first. 'That was my baby,' she said. Her volume steadily increased as a torrent of words poured from her mouth, words that made everyone extremely uncomfortable. 'What did I do? What did I do?' she said over and over and began to sob. 
Angie was completely inconsolable. Unable to peel her off the floor, workers finally dragged her to the restroom where her sobs were still heard through the steel door. 
"I want to take the baby with me," she begged. "Please, can I take my baby with me?" 
Finally, Angie's boyfriend was called. He spent 45 minutes with her in the restroom, consoling her and convincing her to come out. Finally, the two emerged. In tears, he held her and guided her out of the building. No one knows what happened to Angie. But her face was never seen in that abortion clinic again. 
The entire operation was disrupted by Angie's eruptive, ongoing outburst. Truth screamed out in horror that day. The clinic rules changed as a result. No longer could any woman see the remains of her child. Nor would anyone be allowed to see an ultrasound of a baby in utero. 
Why? Because when abortion is hidden, it continues. To stop it, it must be exposed for what it is. 
"And this has been consistent with other social injustices down through the ages," Fr. Frank Pavone, national director of Priests for Life, told The Stand. He continued: 
William Wilberforce and his colleagues exposed the hidden violence of the slave trade to the light of day. 
It's the same thing with the civil rights movement – the evil of segregation. That's something that was largely hidden from people until the civil rights activists brought it to the light of day. If you remember the Emit Till situation, the violence against that young teen was shown out in the open [in an open casket]. And that's what moves consciences. 
That's what the Schindler's List movie did with the Holocaust. We are living in the middle of a holocaust now. We must show the reality of abortion. This is what social reform movements have done throughout history. When there are victims, let's show people what's happening to these victims in the hopes that their consciences will be moved to act. You show people what it is, and they become indignant enough to do something to stop it. 
Let's do something. 
The Walls are Talking is available online and in retail bookstores.