Monday, June 12, 2017 @ 12:12 PM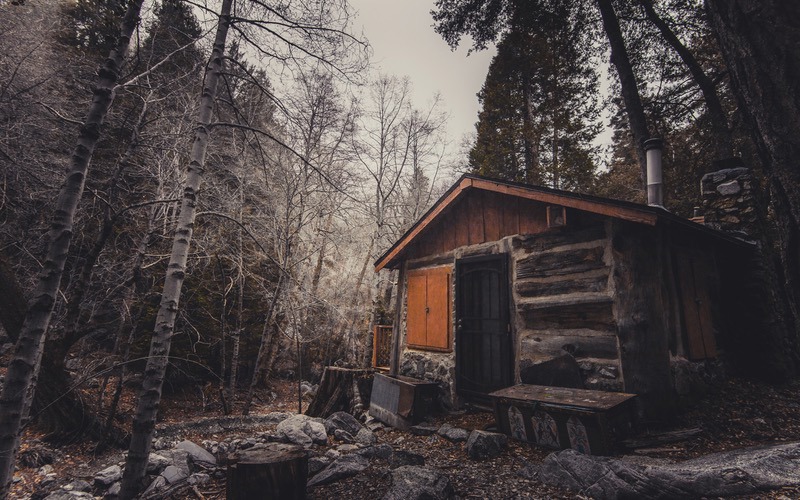 ATTENTION: Major social media outlets are finding ways to block the conservative/evangelical viewpoint. Click here for daily electronic delivery of The Stand's Daily Digest - the day's top blogs from AFA.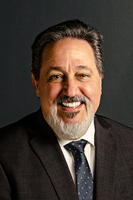 Ed Vitagliano
Executive Vice-President
MORE
Since the founding of the Christian faith, many believers have grappled with how they were supposed to interact with the world. In fact, part of the history of Christianity involves this very struggle to get it right. Moreover, in democratic countries like the U.S., disciples have the added complication of being legally allowed to participate in governance – for example, as voters or actual members of the government itself. 
One of the most talked-about books in the evangelical community is The Benedict Option: A Strategy for Christians in a Post-Christian Nation. It is written by Rod Dreher, an Eastern Orthodox Christian and columnist, who currently serves as senior editor at the American Conservative. 
I've gotten my hands on a copy and plan to read The Benedict Option soon, so you can expect some more blogs on the subject. But from reviews of Dreher's book and its thesis, it wrestles with these age-old questions: Should Christians simply withdraw from a culture war that is clearly lost, and from a culture that has made its decision to reject God and the Christian worldview? Wouldn't it be better to retreat, get back to the fundamentals of the Christian life, and bear witness to Jesus that way? 
One fascinating article about The Benedict Option was penned last month by Dwight Longenecker, a Catholic priest and writer. He makes a solid argument for retreat: 
[T]he Benedict Option may be the only option because debate has ended. Our society is so worm-eaten with relativism the any idea that one might use reason, research and debate to discover truth is defunct. The idea, not only that truth can be discovered, but that once discovered one has a duty to believe and obey, is even more obsolete. Consequently, if there is no truth there can be no reasoning into truth, and if there is no reasoning then there is no reason to argue. All is relegated to a matter of opinion—and often the opinion is not even offered as being true. The person asserts it simply because they believe it and they believe it because they assert it. 
Without having read The Benedict Option, I can't tell whether Longenecker has adequately represented Dreher's thesis. But Longenecker's argument has my sincere sympathy because I think he's spot on concerning the degradation of American cultural capacity for rational discussion. Logic and facts matter only to people who are honest seekers of truth. As I have written elsewhere, some people are willfully blind. What can you do with such individuals? What can you do with a country full of them – if that is, in fact, true of America? 
But my initial reaction to Longenecker is that the Christian cannot indulge such thinking, at least not for very long. Things do change in cultures and nations. It might take a long time and there might be many painful years before a course correction can occur, but changes do happen. 
Christians should believe this because they believe God directs history and His hand is active among the nations of the earth. This means that, should He intend it, America could change course, too. 
Of course, this truth – which I suppose Longenecker believes, too – doesn't really solve the debate, does it? One could argue, for example, that the Lord of heaven might very well call His people to separate themselves from the culture in a very real and dramatic way in order that a course correction might occur. Or, for that matter, in order for God to crush America as He did Babylon: 
"Come forth from her midst, My people, and each of you save yourselves from the fierce anger of the Lord" (Jer. 51:45). 
Surely, if God decides to send America to the trash bin of history, who could stop Him? Christians might plead in intercession for mercy, and the Lord might relent. That's happened in the Bible, too (Ex. 32:7-14). But if the Almighty intends wrath, no amount of votes cast can change the outcome. 
The problem with this line of thinking, however, is that none of us knows the mind of God regarding such matters. Biblically, the only thing we know for sure is that only one generation of mankind will be beyond all hope of revival, renewal, or resuscitation ­– the generation that will worship the man of lawlessness (2 Thessalonians 2:1-12). Like Judas Iscariot, who was always around the transforming truth of the gospel and the Savior who preached it, but was nevertheless doomed to destruction (John 17:12), that truly "terminal generation" will be given over to its willful blindness without hope of rescue. 
Christians are not privy to when that moment in history will come. Depending on your eschatology, there might one day be a group of believers who are living in that doomed generation and not know it. Obviously, we are warned in Scripture of the types of environments in which bad people arise and bad things happen. Many generations and many terrible epochs have come and gone, and one day those kinds of signs will slip away into a grand finale in which God gives the wicked the greatest beat down of all time. The day of His wrath will have come. 
But what do we do while we are waiting for history's final act, while we are living under the patience of God (2 Pet 3:9)? Well, certainly we are to conduct ourselves in holiness and godliness, being diligent in our Christian walk, looking forward to His return (vv. 11-14). That can be accomplished whether or not we are involved in culture. 
Yet at what point has Christ's call been repealed, that we are also to be "the salt of the earth" and "the light of the world" (Matt. 5:13-16)? True, people might reject the Christian witness, but you surely can't effectively be salt and light if you withdraw. There is no substitute for rubbing shoulders with sinners and, against all odds, continuing to hold forth the truth in the face of the greatest lies ever told. One never knows when that gospel witness might take root in hearts – and those lies might be overthrown. 
In this, the 40th anniversary of AFA's existence, it might be good to remind ourselves of the driving sentiment of founder Don Wildmon: "God has not called us to be successful but to be faithful."
Please Note: We moderate all reader comments, usually within 24 hours of posting (longer on weekends). Please limit your comment to 300 words or less and ensure it addresses the content. Comments that contain a link (URL), an inordinate number of words in ALL CAPS, rude remarks directed at the author or other readers, or profanity/vulgarity will not be approved.