Wednesday, July 12, 2017 @ 9:24 AM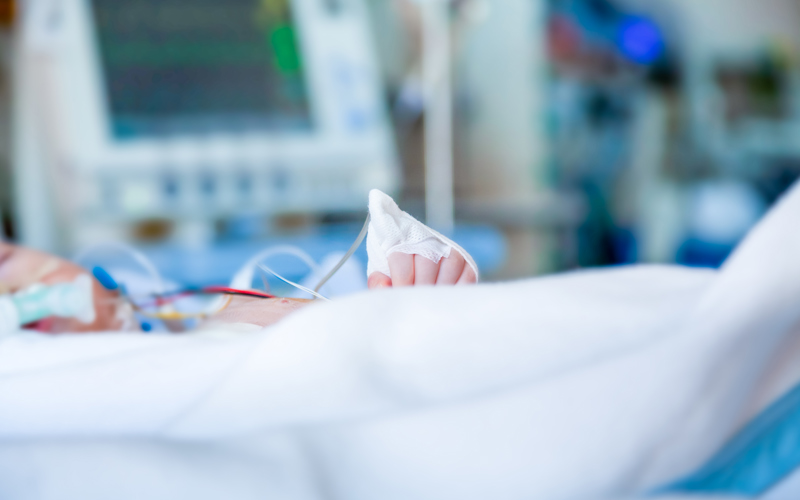 ATTENTION: Major social media outlets are finding ways to block the conservative/evangelical viewpoint. Click here for daily electronic delivery of The Stand's Daily Digest - the day's top blogs from AFA.
Jeremy Wiggins
Producer/Talk Radio
MORE
The name Charlie Gard is probably familiar to you by now if you own a TV, a radio, or a newspaper subscription, or if you go on the Internet in any fashion whatsoever. The story of the little boy has made its way from the halls of the Vatican to the Oval Office and back again. What makes this story so tragic is not only the fact that it's happening to the Gard family, but that it also is a foreshadowing of what is coming in terms of socialized medicine in America. 
Charlie Gard has a rare genetic disorder called mitochondrial DNA depletion syndrome. According to an article in The Sun, he is only one of 16 people to have ever had the disorder, making it one of the rarest genetic disorders. On top of that, Charlie is only 11 months old. 
Charlie's fight, however, really began when doctors at a UK hospital decided to pull the plug on his ventilator, in essence suffocating the infant in what they claim is a "death with dignity." Yet, many are struggling to understand why Charlie isn't allowed a fighting chance. 
From my perspective, most of the world's sentimentality around this situation is based on the following: A) Everyone wants a fighting chance when it comes to life and death; B) A story like this is something that can unify people across the world due to Charlie's age; C) The fact that a government bureaucracy is deciding when this boy dies has even some who are pro-socialized medicine raging against the machine. However, I believe that Christians recognize Charlie for who he really is: A child made in the image of God and inherently worthy of love and respect. 
When Charlie's parents found out about the doctor's plans, they appealed to every sort of panel, agency, and court imaginable, even reaching so high as the European Court of Human Rights, which denied the Gards' rights to travel to America to receive a treatment that is still experimental. Since then, cries from millions around the world have been heard, including influential ones such as President Trump and Pope Francis. Not all world leaders, however, have been supportive of the Gards; British Prime Minister Theresa May sided with the hospital. 
Despite the funds being available through third-party donations for travel and medical expenses, promises by American and Italian hospitals to pay completely for Charlie's treatment, and pleas from millions around the world, Charlie is set to die in Great Ormond Street Hospital, without ever having been in his own home or having slept in his own bed. 
There are, of course, many takeaways from this. 
One is that Prime Minister May had to side with the hospital, or the whole of socialized medicine is at stake. If the government-run system cannot make the best decisions for patients with the full backing of the rest of the government, then the whole system falls apart. She had to back their play to show solidarity with the system, despite the human consequences. 
Another is that babies have no inherent value in society anymore, as life is no longer precious due to the modern day genocide of abortion. Millions and millions of babies are killed every year in the womb, so it is entirely consistent that a pro-death government would kill an 11-month-old baby who has no inherent value in their eyes. Maybe if he were a 25-year-old, he would stand a chance. But babies are not taxpayers, so he isn't valuable to the government.
A third point is that this entirely proves the whole death panel claims that Sarah Palin was talking about back in 2008. Who else could have decided that Charlie Gard was going to die when they said so? Who else could have told the parents that his life isn't valuable enough to do everything humanly possible to save? Who else could have told them that he couldn't leave the hospital to go home to die? Who else could have decided that the state knows best and that parents' rights come second to the decisions of the machine? If that isn't a death panel, then I think we need to reconsider the definition of panel, because a group of doctors deciding that Charlie should die certainly sounds like a death panel to me. 
The final point is that there should be no surprise to Americans that this is coming our way. We have sinned and offended a holy and mighty God with the stain of abortion on our country, and unrepentantly at that. We are a pro-death culture, opting for quick and easy solutions to the problem of pregnancy, denying the inherent worth and value of every life knit together in the womb by the hand of the Almighty. We want more and more for us at a cost of less and less. This is why Bernie Sanders is so popular today; he offers the world with no plan to pay. 
Charlie Gard is an image bearer, precious and valuable, and should be afforded every opportunity to live the life that God has deemed for him. His parents, not a federal death squad, should be the ones making the decisions for Charlie's care. We, as human beings, should not be killing our children, regardless of how old they are or whether they are yet born. 
And finally, we must repent of our culture of death, and praise God for the mercy that He has shown us and the kindness He has afforded to us with modern medicine, which was never intended to be used to learn how to kill each other more efficiently and at a lower cost.
Please Note: We moderate all reader comments, usually within 24 hours of posting (longer on weekends). Please limit your comment to 300 words or less and ensure it addresses the content. Comments that contain a link (URL), an inordinate number of words in ALL CAPS, rude remarks directed at the author or other readers, or profanity/vulgarity will not be approved.