Wednesday, August 09, 2017 @ 02:38 PM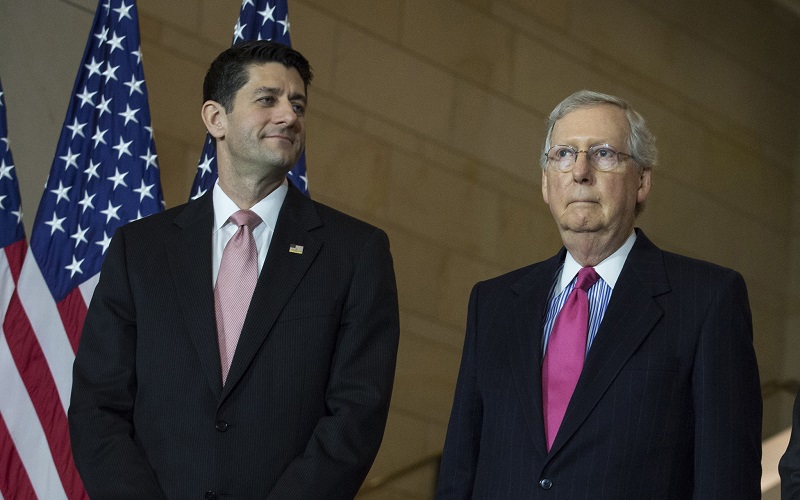 ATTENTION: Major social media outlets are finding ways to block the conservative/evangelical viewpoint. Click here for daily electronic delivery of The Stand's Daily Digest - the day's top blogs from AFA.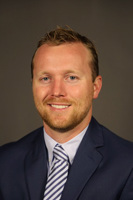 Walker Wildmon
Vice President of Operations
MORE
Note: The establishment in Washington, DC consists of both Republicans and Democrats. Those of both parties who are for maintaining the status quo are commonly referred to be a part of "the swamp" as President Trump calls it. What follows are different ways the status quo establishment keep the swamp at full capacity.
Republicans In Name Only
The problem with the Republican Party is not its platform or its principles. The problem is that many of those in Congress with an "R" beside their names aren't true Republicans. One thing the election of President Trump has done is to expose those who are merely posing as Republicans. You can't be an authentic conservative Republican and be for one of the most disastrous pieces of legislation passed solely by Democrats, Obamacare. Yet, we see Republicans who are in favor of keeping this horrible healthcare law.
Occasionally, politicians have a change of mind or heart about an issue and will vote their conviction even if it runs counter to the party line.  But it is not okay to use the Republican label to get elected only to vote like a Democrat once in office. This is exactly what some Republicans have done. They have rented out the Republican label while campaigning only to arrive in Washington and side with Democrats.
Forcing Trump's hand
For years Congress has rushed through spending bills every few months. The negative effect of passing one massive spending bill every few months is the lack of vetting that takes place. What's called an Omnibus or Continuing Resolution is what Congress passes to fund the government when they fail to go through the appropriations process. If Congress were to get back to regular order (passing twelve separate spending bills) it would possibly mean cuts in wasteful spending and Americans could hold their representatives more accountable for their votes. By Congressional leadership bringing up these jumbo spending bills, it puts representatives and the president in a bad position. There's no room for negotiation and deliberation.
The swamp uses this last minute budget tactic to force the conservatives in Congress and the president to support a spending bill full of waste. Who determines whether Congress begins passing appropriation bills in a timely manner? House Speaker Paul Ryan. He controls the legislative agenda and he is responsible for Congress not going through the proper spending process.
If Congress were to get back to regular order then it could balance the budget each year and possibly have a surplus in tax revenue. A surplus would enable the government to use that money to pay off the national debt.
As it stands today, America is recklessly irresponsible with its finances and Congress is to blame. Voters send representatives to Congress to handle our tax dollars wisely but they continue to do the opposite. Not only does Congress spend our money on wasteful projects, it often sends our money to organizations who oppose basic American values.
The next budget is set to come up for debate in mid-September. Don't expect Congress to send President Trump a responsible budget. This is why President Trump must be prepared to veto any bill that has wasteful spending included. The president must demand that his agenda be funded. A government shutdown might be necessary to get Congress to return to regular order.
Handcuffing yourself
As the Senate rules stand today, the body needs sixty votes in order to pass any legislation. There are 52 Republicans in the Senate. With politics as divided as they are today, we all know that no Democrat is going to side with President Trump on a border wall, tax reform, or health care. Democrats are known as obstructionists when it comes to productivity during a Republican Administration and majority. The only way for the Senate to pass meaningful legislation is for the Senate Majority Leader to rally his party together and change the rules to where only 51 votes, a simple majority, is necessary to pass legislation. This is the only way good legislation will become law under President Trump.                                                              
I'm beginning to wonder if the unwillingness to change the rule is to prevent meaningful legislation from passing in order to protect the swamp. You'd think that Republican Senators who campaigned on repealing Obamacare, pass tax reform, and building a border wall would be in favor of a simple majority to pass legislation. House Speaker Ryan and Senate Majority Leader McConnell hold a fair share of responsibility for what is going on in Washington. These two gentlemen do not share the same vision for America as President Trump (and those who voted him into office). Ryan and McConnell are satisfied with the status quo. President Trump wants to transform our country for good and the only folks standing in his way are lawmakers. Along with not sharing the president's vision, the House Speaker and Senate Leader do not want to have to deal with the most pressing issues of our country.  Are Republican lawmakers hiding behind a Senate rule so they won't have to deal with difficult issues and an obstructionist opposition? Establishment Republicans have placed handcuffs on themselves in order to keep the status quo.
Please Note: We moderate all reader comments, usually within 24 hours of posting (longer on weekends). Please limit your comment to 300 words or less and ensure it addresses the content. Comments that contain a link (URL), an inordinate number of words in ALL CAPS, rude remarks directed at the author or other readers, or profanity/vulgarity will not be approved.