Wednesday, September 06, 2017 @ 10:06 AM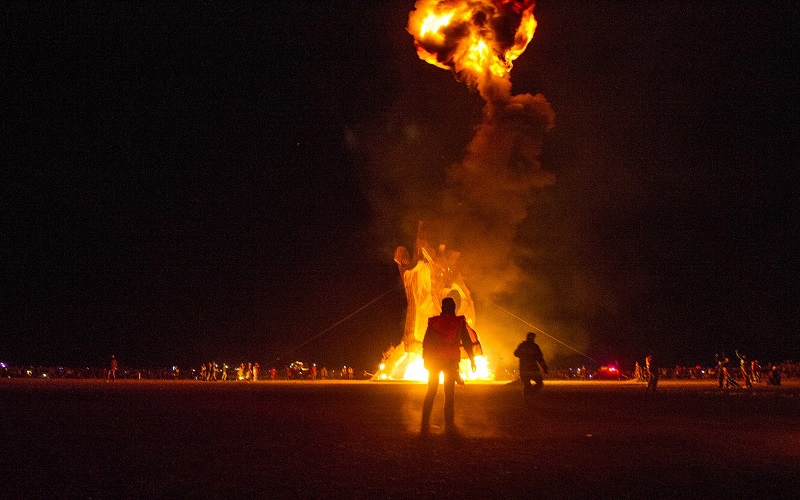 ATTENTION: Major social media outlets are finding ways to block the conservative/evangelical viewpoint. Click here for daily electronic delivery of The Stand's Daily Digest - the day's top blogs from AFA.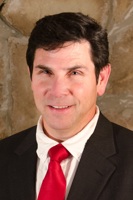 Dr. Alex McFarland
Radio Host
MORE
If you want to know what the America of tomorrow will increasingly resemble, look at the annual festival, "Burning Man."  Held each year in the Nevada desert, Burning Man is a multi-day sensory experience of music, art, technology, self-expression, networking, and just "being there."  Drug use, public nudity, and free and open sex is rampant - all in keeping with the event's themes of "radical self-expression" and "immediacy." 
Over the last 30+ years Burning Man has grown in both attendance and notoriety.  Hundreds of acres of Black Rock desert annually become the temporary home for thousands of campers, districts of sculptures and exhibitors, and dozens of stages.  Campfires, along with artistic and ceremonial burnings culminate in the annual torching of a 40-foot tall human effigy.  As each year's festival famously concludes with the enormous spectacle of the burning man, countless attendees find the event to be a spiritual (and largely cathartic) experience.  
New Age ritualism meets large scale frat-party
Though the festivals have had their share of critics over the years, virtually all BM alumnus fiercely defend the event.  For an event that has been described as a "dystopian hellscape," criticisms have centered around the culture of lawlessness/anarchy that pervades the event.  Not to mention countless injuries that are an inevitable result of mass intoxication.  
Burning Man isn't the only festival catering to a raucous, hedonistic subculture of America, though it is at this time probably the most well-known.  In one way or another, all major festivals like Coachella, Juggalos, Musikfest, Burning Man, and others stand in the shadow of that zenith of such concert events, Woodstock.  Though Woodstock was controversial in its time, what Burning Man has become makes that 1969 event look tame. 
One of the core principles of BM is that of "radical self-expression," which is ostensibly about releasing the creativity, gifting, and originality in all of us.  BM is professed to be about liberation, personal awakening, and peaceful community, but the reality of the experience is quite different.  After traveling long distances to get there, living out the almost week-long event, then enduring the hangover afterward, many attendees come away with emotions (and wallets) largely emptied.  Some go home with STD's.  All come away with indelible memories. 
Many see BM as questionable in its artistic and entertainment values. But it is demonstrably negative in what it promotes socially and spiritually.  Destructive, in fact.  Then why the passion for it?  The answer is that Burning Man is high church for a growing generation that recognizes no ultimate divinity; BM is perceived as experiential, undeniable truth for a growing demographic that rejects the idea of "revealed religion" (that is, Christianity and moral objectivity).
Burning Man attracts (and celebrates) more examples of paganism than most Americans know exists.  Satanism, Wicca, New Age heathenry in all its expressions...it's all here, and more.  Mock execution of Christians and traditional clergy?  Check.  LGBT / sexual ritualism?  Check.  Burning Man is a confluence of spiritual options for a growing post-Christian America confidently assuming a God of their own image. 
Lunacy becomes tragedy 
There have been accidental deaths there before, but a casualty of the 2017 event vividly depicts the spiritual black hole that is BM. 
Perhaps it was due to influence of drugs, or perhaps blind trust in the promise of spiritual rebirth through fire (part of the festival's lore).  But for whatever reason Aaron Joel Mitchell ended his life in the flames of Burning Man, 2017.  Forcing himself past a two-deep police barricade, Mitchell ran deep into the fire, writhing about in his final moments.  His body was retrieved from the pyre, and Mitchell was later pronounced dead at a nearby burn center hospital. 
Why would people do such things, or invest themselves in an event that, by their own admission, leaves many attendees spiritually empty? The answer is that humans are inherently spiritual creatures.  There is a profound spiritual hunger in the hearts of millennials, but the answer is not to be found in orgies, bong hits, and neo-paganism. 
The path of life of searching millennials
Humans can have a relationship with the true and living God, and this comes through Jesus Christ. In conquering death and rising from the grave, Jesus proved his Messiahship and ability to forgive sins.  The spiritual promises of Burning Man - counterfeit rituals and symbolism - will never take the place of the living Christ who guarantees salvation and everlasting peace to every soul who trusts in Him. 
As Aaron Joel Mitchell met his horrific end in the fires of Burning Man, fellow concert goers partied on.  The online images of his last moments are graphic, deeply disturbing, and remind one of the biblical passages that describe hell.  Reading the reports of Mitchell's death reminded me of Jesus's words in John 10:10.  Christ warned that Satan (a thief), comes to, "steal, kill, and destroy."  As the annual carnage of BM plays out, and as revelers like Aaron Mitchell try to end life by running into the bonfires, one could almost imagine that destroyer of souls lurking in the shadows, thinking, "I can't believe how easy this is..." 
America must have a spiritual revival - a rediscovery of the Gospel message and moral grounding that has improved the lot of every culture that embraced it.  We need Christ's love and pathway for living more than ever.  My heart grieves for Aaron Mitchell who burned to death at a concert, rather than being reborn in Christ.  If Burning Man is a microcosm of the soul of millennials (and I believe that it is), the anarchy and embrace of death it represents will increasingly become the culture of America.  Our nation's only hope for the future is a return to God and to biblical truth. 
Please Note: We moderate all reader comments, usually within 24 hours of posting (longer on weekends). Please limit your comment to 300 words or less and ensure it addresses the content. Comments that contain a link (URL), an inordinate number of words in ALL CAPS, rude remarks directed at the author or other readers, or profanity/vulgarity will not be approved.