Wednesday, September 27, 2017 @ 11:30 AM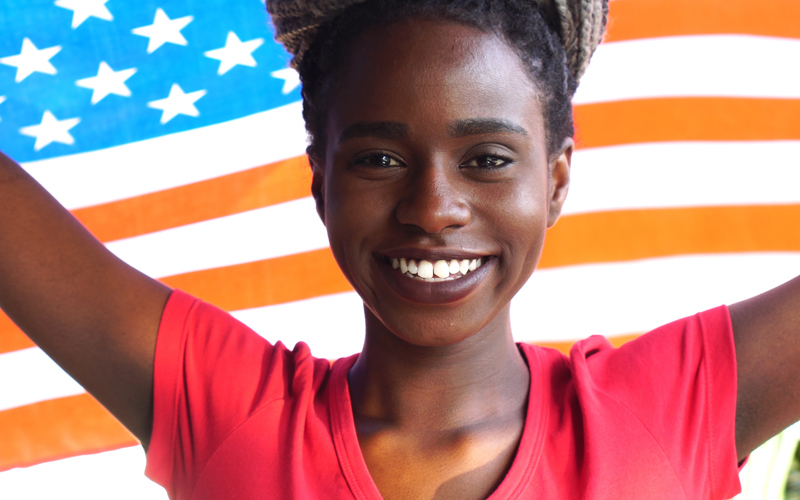 ATTENTION: Major social media outlets are finding ways to block the conservative/evangelical viewpoint. Click here for daily electronic delivery of The Stand's Daily Digest - the day's top blogs from AFA.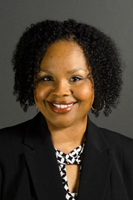 Meeke Addison
Asst. Dir. Special Initiatives/Radio Host
MORE
People have joked that the United States of America has no culture of its own. They've suggested that American culture is the collection of other cultures. That's partly true. America is an amazing tapestry of subcultures mixed together to give the country a unique, distinct, and very evident culture. America's culture is, in fact, the result of the great experiment that is our existence. We come from all over the world, and together we form what was once called a "melting pot." We're not required to lose the identity of our country of origin, but instead, we're celebrated for what we bring, adding to the culture at large. 
I grew up attending public school in New Orleans where teachers taught us that we were an amazing country because we were made up of so many people groups. I remember having what was called "cultural assemblies." Our entire school would gather in the auditorium to watch our classmates display what made us who we are. It was an opportunity for us to learn what made America so great. I loved it! Seemingly, we all loved it. Seemingly, we all loved America. And that was normal. 
But today something disheartening has happened. Today many subcultures are encouraged to hate America. It often feels that if you love this country and are an ethnic minority, then you must by default hate yourself. This is especially pronounced in black culture. It's confusing, particularly when one considers that black culture is American culture. In fact, it is a culture that is the result of America. In that way, black culture may be different from Italian, Japanese, French, or Hispanic cultures, which all brought their individual cultures and practices with them to the United States. These and various other cultures were then shaped by their new homeland. Black culture, on the other hand, is different. Black culture is uniquely American. It is birthed right here, proudly made in the USA. 
During the period of mass searching for heritage in our country, black people in America returned mentally, superficially, and some physically to Africa. The belief was that we would belong. But black culture is not African culture, not purely. Black culture is American culture. And while blacks are taught today that America represents our oppression and destruction, I think of America as the genesis of our celebrated individuality. Interestingly enough, it's the greatness of this young nation that has made black culture admired and imitated around the world. Nigerians can't boast of this type of influence; neither can Kenyans or Haitians. No, black culture is unique in the world, and its influence is the result of its country of origin – America. 
Consider this: Black is not a nationality. Actually, black isn't even a culture apart from America. And yet we are told that loving America is hating blackness. How can that be? 
I love this country, with all of her flaws and scars. I'm an American. I'm ethnically and culturally black, and God caused all of it. He determined it, and I'm grateful. In America, inside my black culture, I met Jesus and received eternal life. Unfortunately, many Christians have lost the greatest reason to celebrate our countries of origin and to value our various ethnicities – the Lord's sovereignty. The apostle Paul in Acts 17:26-27 teaches, "[H]e made from one man every nation of mankind to live on all the face of the earth, having determined allotted periods and the boundaries of their dwelling place, that they should seek, and perhaps feel their way toward him and find him. …" (Emphasis added.) 
I celebrate the greatness of my country because God raised it up. I celebrate my country for all of the reasons people continue to risk their lives to come here and beg to remain here. More than anything, I love and celebrate my country because it is the country in which God caused me to live; He created me black and allowed me to find Him here as a black female living in America. I hope Christians who are white, Hispanic, or any other ethnicity feel the same way. 
When we move away from God, we worship created things rather than the Creator. This is on clear display in America. Through bloodshed, our nation has had to deal with its sin. And in many ways it continues to deal with it. But God glued all of these people groups together. Only God allows for peace among multiple cultures within one border. But when you remove Him, the dividing lines become more pronounced, eventually splintering. 
America's own citizens tell us she is awful. They despise her. They want you to hate her, too. But I'm reminded that this country makes millionaires overnight, pulling individuals and their families out of abject poverty. This country gives hope to those with none. This country creates industries and then staffs them.
This country allows for free speech – even speech that may seek to destroy it. This country is my home and the place where I was adopted into the family of God. This is America. And though people denigrate her, they still fight for immigrants to come freely and dwell within her borders. Why? Because they know what the immigrants know, what I grew up knowing, and what is true today: America is great, and we're blessed to live here.
Please Note: We moderate all reader comments, usually within 24 hours of posting (longer on weekends). Please limit your comment to 300 words or less and ensure it addresses the content. Comments that contain a link (URL), an inordinate number of words in ALL CAPS, rude remarks directed at the author or other readers, or profanity/vulgarity will not be approved.