Wednesday, October 18, 2017 @ 02:40 PM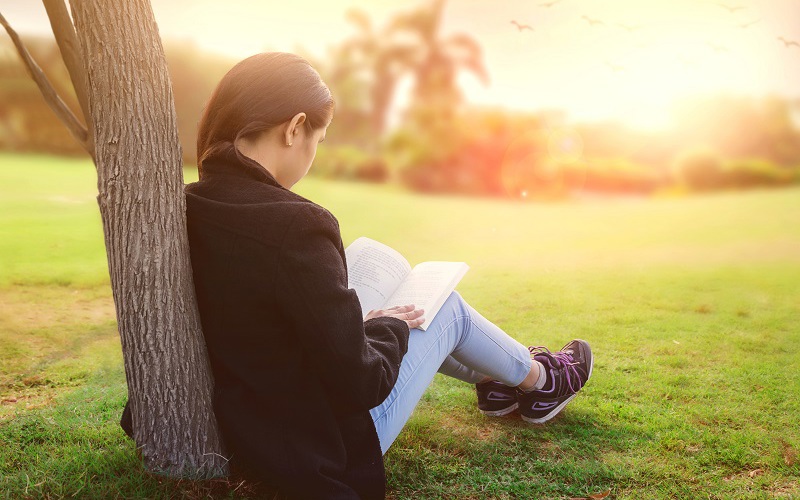 ATTENTION: Major social media outlets are finding ways to block the conservative/evangelical viewpoint. Click here for daily electronic delivery of The Stand's Daily Digest - the day's top blogs from AFA.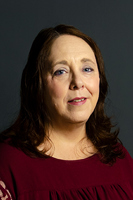 Joy Lucius
The Stand Writer
MORE
Eighth graders in Biloxi, Mississippi, will no longer be reading To Kill a Mockingbird by Harper Lee as part of their curriculum. According to Biloxi Public School Board, the book makes some people "uncomfortable." So, board members decided to remove the book altogether and use other works to teach the same topics found within To Kill a Mockingbird.
I realize this novel and the antics of its young heroine Scout might make for difficult class discussion. For years, as a Mississippi public school teacher, I read it aloud with my class each year. It was never comfortable, but it was beautiful to watch my students learn right along with Scout that racism is always ungodly, unjust, and hurtful.
I cannot imagine choosing to forego that discomfort. Personal discomfort is a small price to pay for the empathy garnered from this book. I also cannot imagine never reading To Kill a Mockingbird as a teenager and getting to meet Scout. I have always loved her; she taught me so much. I love rereading her story every now and then.
Mainly, I just love to read. I always have. I even remember the first book I read on my own, Five Beds for Bitsy. As I read about a small spaniel pup quickly growing into a huge house pet, I had no idea I was establishing a lifelong pattern for learning. I just knew I had found something I loved to do.
As a child, I read all of Laura Ingalls Wilder's work, along with the Anne of Green Gable series. I loved fictional characters like Heidi and Pollyanna; Huck and Tom; as well as Nancy Drew and the Hardy Boys. I traveled via books to secret gardens, islands filled with treasures, plus fanciful places called Neverland and Narnia.
As an adult, I enjoy reading fiction and non-fiction alike. I especially love historic fiction, actually historic stories of any kind. I also read biblical study tools and inspirational fiction. But my favorite genre is still children's fiction, anything from storybooks to classic tales written generations back.
C.S. Lewis once said, "No book is really worth reading at the age of ten which is not equally – and often far more – worth reading at the age of fifty and beyond." I concur!
The problem with Lewis's statement in today's world is mainstream publishers, school book fairs, and big box bookstores offer far less in the way of worthy reading for youngsters than I would like.
Granted, there are many gifted mainstream writers out there, creating stories filled with imagination and wonder, conveying the best in humanity. And some of those writers will most probably go down in literary history as masters of the craft. I hope so.
Even so, quite a lot of the messages behind the colorful artwork and the captivating titles of today's top sellers are disturbing to me as an educator, a mother, a grandmother, a writer, and especially as a Christian.
If you don't believe me, go to one of those big chain bookstores and spend an hour or so perusing the covers of books being pedaled to young readers. Then, take a stack of those best sellers over to a comfy chair and READ.
You may be in for a big surprise if you have never done this before.
Even the youngest emerging readers are inundated with topics, themes, and life lessons on gender identity, homosexuality, and family situations that in no way resemble or uplift traditional family values.
Slightly older readers are immersed in dystopian fantasies (which I often loved in the past) that now add elements of the darkest, vilest, most disturbing aspects of human nature. Preteens (and even younger readers) have no business worrying over such subjects and no capacity to process them in a healthy manner.
And don't even get me started on the ever available and quickly growing genre of tales riddled with blatant elements of the occult. What is the point of such evil?
Sadly, I fear there mostly definitely is a point. In fact, much of today's literature for kids has an underlying, calculating, deadly motive. And make no mistake about it – that driving motivation is the hearts, minds, and very souls of our children.
As I said before, there are lots of good books out there. Parents, grandparents, and teachers simply need to search for the best by looking at what each book ultimately teaches. We cannot be fooled by the advertisements and bylines written by book sellers and promoters. Instead, we must read between the lines, in order to decipher the motives behind the messages.
Also, we need to keep in mind what the long-term implications of each story might be. Readers really do become leaders, so children's' authors are powerful. Today's authors are shaping and influencing the future through their books.  So, as parents and teachers, we must hold authors (and publishers) accountable for their power by recognizing the true agenda behind each writer's story.
After all, we don't want to raise an entire generation of men and women lacking respect for authority, strength of character, or love for Christ. We want to raise men and women who are more than conquerors through Him who overcame.
I realize a little storybook may seem trivial or irrelevant in the face of all our nation is facing, but it is not. Every single thing we allow our kids to read is a seed. Those seeds grow, my friends. And someday, they will produce a harvest. Prepare for the harvest now.
So, plant well by reading well!
NOTE - www.christianbook.com offers a wide variety of wholesome books for kids of all ages.
________________________________________________________________
Start with the Bible and bible devotions. Make His Word the bedrock and standard for all other reading. Psalm 119 expounds on the necessity for such a standard, even promising protection and guidance to be found within the Scriptures, "Thy word have I hid in mine heart, that I might not sin against thee." (v. 11), and "Thy word is a lamp unto my feet, and a light unto my path." (v. 105).
So, let's read to our children when they are young, and, more importantly, read with our children as they mature. We can then discuss the underlying themes and lessons found in each book we allow our kids to read, even if those discussions are not comfortable or easy, like in the instance of To Kill a Mockingbird. We can still use those discussions as springboards back to the Scripture.
Together, we can discover what God's Word says about the questions raised within our children's books. Using the Bible as a study point for literature is a great way to teach our kids to not only seek Godly answers to problems, but it also demonstrates nothing is unknown, surprising, or impossible to God.
Most of all, we need to remember words matter. In fact, God began creation of the universe with four small words, "Let there be light." He also said the power of life and death resides in our tongues. And children will only speak that which they have learned.
So, let's do our research and be completely aware of the words coming into the minds, hearts, and souls of our children through books. For as President Theodore Roosevelt once said, "I am a part of everything that I have read."
Please Note: We moderate all reader comments, usually within 24 hours of posting (longer on weekends). Please limit your comment to 300 words or less and ensure it addresses the content. Comments that contain a link (URL), an inordinate number of words in ALL CAPS, rude remarks directed at the author or other readers, or profanity/vulgarity will not be approved.