Thursday, January 18, 2018 @ 2:47 PM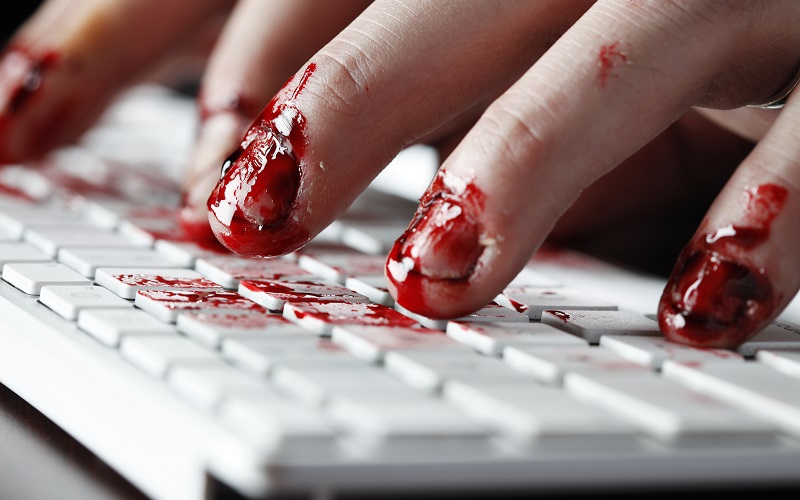 ATTENTION: Major social media outlets are finding ways to block the conservative/evangelical viewpoint. Click here for daily electronic delivery of The Stand's Daily Digest - the day's top blogs from AFA.
Dr. John Neihof
President of Wesley Biblical Seminary - Guest Blogger
MORE
Their physical features are often beautiful. Their sexual appetites are legendary. Their audience is vast. 
Their lives are filled with torment. They are sex workers, porn actors, exotic dancers, and prostitutes. Hollow eyes. Soulless gazes. Empty. Hard. Aged. Exploited. Addicted. 
A recent news report tells the story. Lexi "Olivia" Nova (20) of Minnesota, a porn actress, recently sought help. She tried to get sober. Her boyfriend died of a heroin overdose last year. Now, she is dead, and no one knows the cause of death. 
Lexi is one of many who have lost their souls, their lives, their families, their hopes, their minds, their bodies, and their dreams to the adult entertainment industry. 
Do you care? Why should you? "She is just a hopeless porn actress in a junkie hotel," you say. "She ought to know better," you say. 
But what are you doing to contribute to Lexi's bondage, addiction, exploitation, endangerment, and death? Do you have blood on your hands? 
The pornography industry and its related sex trades are a multi-billion dollar, criminal-infiltrated, underworld of twenty-first century slavery. If you consume these images, you are this industry's customer. If you visit the websites, buy the content, lust after the fantasies, and gratify yourself to the entertainment, you are the problem. The pornography industry cannot exist without customers. If you are one, you are a twenty-first century slave owner. You are ensuring the bondage, exploitation, disease, addiction, and death of hundreds of thousands, perhaps millions, of people. 
You say, "Dr. John, why are you so worked up about this?" 
I am worked up about this because of the large number of ministers, Christian leaders, and church members who are consuming pornography. Each consumer participates in the enslavement of sex workers. 
I am worked up about this because pornography is fornication. Both words share the same Greek root word, porneo. Fornication is the most broadly defined word for sexual immorality used in Scripture. It refers to all forms of sexual sin ranging from gazes, to touches, to actions, and includes the entire range of relationships in which such sin might take place. The Bible strictly forbids all fornication. 
Therefore be imitators of God as dear children. And walk in love, as Christ also has loved us and given Himself for us, an offering and a sacrifice to God for a sweet-smelling aroma. But fornication and all uncleanness or covetousness, let it not even be named among you, as is fitting for saints; neither filthiness, nor foolish talking, nor coarse jesting, which are not fitting, but rather giving of thanks. For this you know, that no fornicator, unclean person, nor covetous man, who is an idolater, has any inheritance in the kingdom of Christ and God. Let no one deceive you with empty words, for because of these things the wrath of God comes upon the sons of disobedience. Therefore do not be partakers with them (Ephesians 5:1-7 NKJV). 
Why is fornication such a big deal? Because it exploits people made in the image of God. It exploits people whom Jesus died to save. Fornication always has victims. In the body of Christ, we are commanded to live in love, not exploitation, with one another and toward outsiders. Holy, self-giving love becomes the defining characteristic of Christ's church. 
For this is the will of God, your sanctification: that you should abstain from sexual immorality; that each of you should know how to possess his own vessel in sanctification and honor, not in passion of lust, like the Gentiles who do not know God; that no one should take advantage of and defraud his brother in this matter, because the Lord is the avenger of all such, as we also forewarned you and testified. For God did not call us to uncleanness, but in holiness. Therefore he who rejects this does not reject man, but God, who has also given us His Holy Spirit (I Thessalonians 4:3-8 NKJV). 
Self-giving love does not defraud another. Defrauding means cheating. It means taking something for nothing in a way that exploits and disadvantages another. Defrauding leaves another as less than they were before the exchange. In the context of I Thessalonians 4, defrauding means to use someone sexually in an uncommitted way. One takes from another some part of their sexual self that the taker will never restore or return. To defraud has the tone of cheating in a business deal. Sex is reduced to a transaction. Relationship is stripped away. Commitment and love are absent. Fornication is defrauding, whether the victim is a girlfriend, a child, a mistress, or a porn actress. 
If a professing Christian is living in fornication, that one is living in deception and danger of eternal judgment. John the Revelator's closing words to the church include a warning against fornication that elevates it to the level of witchcraft, murder, idolatry, and lying. 
"Blessed are those who do His commandments, that they may have the right to the tree of life, and may enter through the gates into the city.  But outside are dogs and sorcerers and sexually immoral and murderers and idolaters, and whoever loves and practices a lie" (Revelation 22:14-15 NKJV). 
Ezekiel was called to be a prophet of God to the Hebrews stuck in Babylonian captivity. God called him to be a watchman for their souls. Ezekiel's call to be a watchman echoes my own call as a follower of Jesus Christ. So, I have to warn you.
Now it came to pass at the end of seven days that the word of the Lord came to me, saying, 'Son of man, I have made you a watchman for the house of Israel; therefore hear a word from My mouth, and give them warning from Me:  When I say to the wicked, 'You shall surely die,' and you give him no warning, nor speak to warn the wicked from his wicked way, to save his life, that same wicked man shall die in his iniquity; but his blood I will require at your hand. Yet, if you warn the wicked, and he does not turn from his wickedness, nor from his wicked way, he shall die in his iniquity; but you have delivered your soul' (Ezekiel 3:16-19 NKJV). 
If you are using pornography, you are in danger of hell's fires. The Bible is clear, fornicators go to hell. Those words are not my words. They come directly from the Word of God. 
The sin of pornography is doubly damning for a professing believer. What about the sex worker's soul? What about the image of God imprinted upon each human in creation? Rather than warning and caring for the exploited sex workers, far too many professing Christians use them, like consumable and disposable waste, to feed their own sinful fantasies and pleasure. No Christian love or care is extended. The image of God upon the created is ignored by the lustful leer of the one who consumes another. 
I was praying with a friend who had struggled with many issues throughout his life. One of the issues was pornography. I remember telling him very directly that his compulsive sinful flights to pornography, lust, and masturbation to manage his sexual urges imprisoned sex workers and advanced a twenty-first century slavery. He looked at me with shock. 
"I never thought of it that way," he responded. 
"It's about time you did," was my response. 
In an internet age where private consumption of pornography is hidden between a phone, a Wi-Fi router, and a soft glow, honest repentance and departure from lustful participation in pornography is scarce. Jesus' words span twenty centuries with a bold relevance for today. 
You have heard that it was said to those of old, 'You shall not commit adultery.' But I say to you that whoever looks at a woman to lust for her has already committed adultery with her in his heart. If your right eye causes you to sin, pluck it out and cast it from you; for it is more profitable for you that one of your members perish, than for your whole body to be cast into hell. And if your right hand causes you to sin, cut it off and cast it from you; for it is more profitable for you that one of your members perish, than for your whole body to be cast into hell (Matthew 5:27-30 NKJV). 
Job surely had grappled with temptations of lust. The ancient saint boldly proclaimed his testimony and personal commitment. 
I have made a covenant with my eyes; why then should I look upon a young woman? For what is the allotment of God from above, and the inheritance of the Almighty from on high? Is it not destruction for the wicked, and disaster for the workers of iniquity? Does He not see my ways, and count all my steps? If I have walked with falsehood, or if my foot has hastened to deceit, let me be weighed on honest scales, that God may know my integrity (Job 31:1-6 NKJV). 
I first met Melissa when she was sixteen. She was serving a banquet at the Christian high school from which Beth and I graduated. Two years later, she enrolled in Bible college. She served as my student secretary, sang in college singing groups, earned A's in class, and attended a small group in our home. We rejoiced with Melissa's successes and included her as a part of our family. 
But Melissa had unresolved issues. A family history of sexual abuse and manipulation complicated her romantic life, leading to sexual sin and dismissal from Bible college. She eventually "hooked up" with Tim and bore two children to him. Tim was an ex-Marine. When money was tight, he demanded that Melissa work as an erotic dancer in local clubs. Her income, he insisted, was needed to make ends meet. In order to work up the nerve to perform such an indignity, she got drunk. The alcohol numbed her emotions enough for her to cope with the shame of it all. 
I warned Melissa. I tried to help her find a path of hope. 
When Melissa and Tim broke it off, he took the kids. He had money. She had nothing, except fading beauty and growing shame. In 2011, a small article in a Michigan newspaper featured her death from drug overdose. 
And you say that your pornography habit hurts no one. 
Right. 
Lexi "Olivia" Nova. Shyla Stylez. August Ames. Porn actresses. Consumable. All dead. Victims of a culture gone mad with watching sex on the internet. 
Now, I warn you, professing Christian friend. The Bible teaches that fornicators go to hell. If you are to be a follower of Jesus Christ, you must repent in faith, become His true and faithful disciple, and walk with Him in the victory He provides through the merits of His atoning blood on the cross of Calvary. 
Again, when a righteous man turns from his righteousness and commits iniquity, and I lay a stumbling block before him, he shall die; because you did not give him warning, he shall die in his sin, and his righteousness which he has done shall not be remembered; but his blood I will require at your hand. Nevertheless if you warn the righteous man that the righteous should not sin, and he does not sin, he shall surely live because he took warning; also you will have delivered your soul (Ezekiel 3:20-21 NKJV). 
Lexi, Olivia, August, Melissa. 
Commercial sex is not a victimless sin. 
In the words of Jesus, "Go and sin no more" (John 8:11c NKJV).
Please Note: We moderate all reader comments, usually within 24 hours of posting (longer on weekends). Please limit your comment to 300 words or less and ensure it addresses the content. Comments that contain a link (URL), an inordinate number of words in ALL CAPS, rude remarks directed at the author or other readers, or profanity/vulgarity will not be approved.