Monday, January 8, 2018 @ 10:42 AM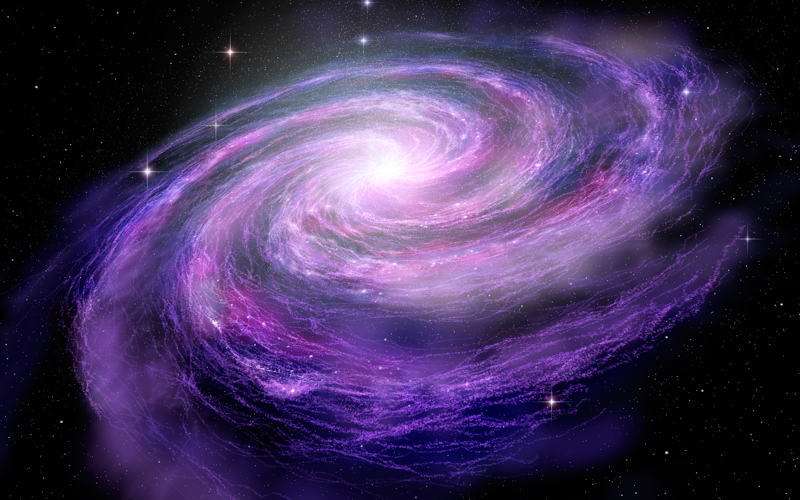 ATTENTION: Major social media outlets are finding ways to block the conservative/evangelical viewpoint. Click here for daily electronic delivery of The Stand's Daily Digest - the day's top blogs from AFA.
Stacy Singh
Writer - AFA Journal
MORE
Something has gone awry with the education, intelligence, and identity of our countrymen. A movement steamed ahead last year to remove historical markers and monuments that were deemed to be unacceptable because of their connection to past egregiousness. Along with eliminating monuments having to do with the Civil War, slavery, and the Confederacy, some notable figures and founders who led in our country's early days were shamed. 
For example, the historic church home of George Washington made the decision to remove a plaque memorializing his connection to the church. Robert E. Lee and his family also attended the Episcopalian Christ Church in Alexandria, Virginia. The plaques for both men were taken down at the decision of the church and its parishioners. Thomas Jefferson is another leader in the nation's history whose memory has been threatened by votes to remove his statue from places like the University of Virginia. 
These are just a few examples of the madness that has swept the country, as if eradicating a few stone edifices hearkening to events and persons of our nation's history will somehow delete past misdeeds. It seems we have lost a sense of who we are, a capacity to acknowledge the suffering of days gone by, and a numbness to gratitude for progress beyond those things. Any historian, philosopher, or common man could affirm the simple maxim that a people who forget their past are bound to repeat the same mistakes. They flounder helplessly, blind to their own weaknesses, and unable to achieve their potential. 
It reminds me of a movie I watched during Christmastime. One of the biggest releases of the year, The Last Jedi's allure rode on the familiarity of the Star Wars franchise. And yet, it held few ties to the earlier legacy established by Star Wars. A few original cast members drew out viewers' memories of the older stories. But the atmosphere, the characterization, and the development severed the new movie from its history. In fact, an oft-repeated assertion throughout the movie was that it was time to move on from the past, to let old things die. 
As a result, the world given to us in the newest Star Wars release is not "my mom's galaxy." It is a darker, more lonely, and more psychologically convoluted universe. It is a place where heroes are hard to find. The characters are themselves at a loss as to discerning their true qualities, whether for good or evil. In fact, this is a movie where there is really no single, distinct hero and no ultimate victory. There is no guidance, no instruction, and no goal. And so things are falling apart – like the rusty junk the "Rebels," the good guys, fly around space in. There is no certainty of what is good or that doing good will be beneficial. Instead, the pull to darkness is very strong, leaving even the most powerful people in the universe crippled by doubt and inner conflict. 
In the earlier movies, even the 2015 Force Awakens, there was always a clear sense of optimism. The characters held faith in what was good; that things would turn out right, that evil would be defeated. They were not flawless or unerring, but they could rebound – even Darth Vader, the worst of the worst, was capable of redemption. There were questionable heroes like Han Solo, who did good things against his better judgment but at least had the ability to make judgments – something The Last Jedi's characters, old and new, seem to fall short on. Those who ought to be or have been heroes are confused and uncertain, rash and unruly, or absorbed in almost sinister apathy. It seems everyone is unsure of who they are, where they are going, and what they ought to be doing – or why. 
The movie could typify the time we live in. We don't have our parents' outlook that confidently insists that good must rise even in blackest circumstances, and we want to disremember that our grandparents and great-great-great grandparents lived and acted in the midst of both great heroism and great depravity. We'd rather remove the parts of our history that we don't like. But what we do by shutting out these realities is to cut off a piece of ourselves. We make ourselves weak and wobbly-kneed, unable to face up to or contest the failings of humanity. We don't know who we are, why we have come here, or where we are to go next. When we strive to close the door on the darkness of past times, we also shut out the light and can no longer see our way forward. We dismiss our enemies; we overlook our heroes, and we forget that because they were, after all, only imperfect people, hope always exists. 
If we cut off our history, we lose the vision for small things, the significance that any day can hold. We can look into the past and see that wrong was done, but also that someone chose to step forward and fight it. If we look at just the historical events in the month of January, we will see: January 1, 1959, Fidel Castro seized power in Cuba; January 22, 1973, the Supreme Court legalized abortion, and January 30, 1933, Adolf Hitler was appointed chancellor of Germany. These may be things we'd rather not call to mind, but then we may also forget that January 1, 1863, Abe Lincoln's Emancipation Proclamation freed the slaves; January 14, 1784, the United States ratified a treaty with England ending the Revolutionary War, and January 27, 1945, Russians liberated Auschwitz in WWII.
We have to own up to both Adolf Hitler and Abraham Lincoln. We have to tell the truth that George Washington, Robert E. Lee, and Thomas Jefferson were some of the greatest men who led our nation, but who also did things that were not right. Otherwise, we will have to forget that heroes can be found in the face of evil – that even flawed men and women can find a way to bring about good in the midst of tragedies. We will all have to forget who we are and who we can be.
Please Note: We moderate all reader comments, usually within 24 hours of posting (longer on weekends). Please limit your comment to 300 words or less and ensure it addresses the content. Comments that contain a link (URL), an inordinate number of words in ALL CAPS, rude remarks directed at the author or other readers, or profanity/vulgarity will not be approved.