Tuesday, January 23, 2018 @ 08:49 AM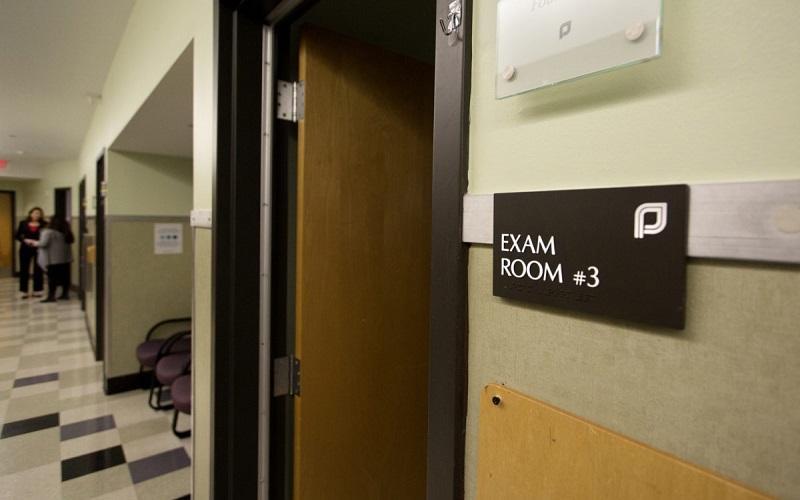 ATTENTION: Major social media outlets are finding ways to block the conservative/evangelical viewpoint. Click here for daily electronic delivery of The Stand's Daily Digest - the day's top blogs from AFA.
Joseph Parker
Dir. Outreach & Intercession/ Radio Host
MORE
"Therefore, whatever you want men to do to you, do also to them, for this is the Law and the Prophets."  
--Matthew 7:12
This verse from the Word of God is known as the Golden Rule, and if everyone lived by it, Matthew 7:12 would solve a lot of problems in our world -- including racism.
Racism – We hear the word every day, all over the place, it seems - This leader, that politician, this celebrity, that group is racist! In this day and time, "racist" is one of the ultimate tags that is to be avoided like the plague.
What is the definition of "racism"? Well, Webster calls it "a belief that race is the primary determinant of human traits and capacities and that racial differences produce an inherent superiority of a particular race." Another definition from Merriam-Webster states that racism is "racial prejudice or discrimination."
Meanwhile, abortion is the number-one cause of African-American deaths in the United States. Is this deliberate and massive slaughter of a single race not a clear demonstration of the epitome of racism? This is not the enslavement of black people; it includes an attempt to exterminate African-Americans. It's genocide!
Well, who is the number-one provider of abortions in the United States? It's the organization Planned Parenthood. No other group provides more abortions in our nation than they do.
So where is the outrage toward Planned Parenthood, at who they are and what they stand for? Where are the angry cries of racism? Where is the cultural and media attention, and why is no one labeling this genuinely racist group as what it is to its core?
Planned Parenthood has a large number of abortion clinics throughout the nation, 2/3 of which are in minority neighborhoods. Planned Parenthood kills more black babies through abortion in four weeks than the KKK killed over the span of 150 years. Yet for some reason, many in our culture and many in the media consistently give them a pass when it comes to the designation of racism.
In her published article titled "Woman, Morality, and Birth Control," Margaret Sanger (the founder of Planned Parenthood) states the following:
"We should hire three or four colored ministers, preferably with social-service backgrounds and with engaging personalities. The most successful educational approach to the Negro is through a religious appeal. We don't want the word to go out that we want to exterminate the Negro population, and the minister is the man who can straighten out that idea if it ever occurs to any of their more rebellious members."
I don't believe it would be difficult to classify such remarks as racist. Not only was Margaret Sanger a racist, but she was passionately zealous about this cause.
Planned Parenthood and those who support the organization to this day continue to lift up Margaret Sanger as a heroine and honor her legacy. What a tragedy. If ever there was an organization that had thoroughly earned the designation of being racist, Planned Parenthood is in the running for the number-one spot.
Think long and hard about the following story in which Mr.  KKK and Mr. PP meet one day and have a long discussion:
Mr. PP: Mr. KKK, you've been around a long time, and you have quite a legacy of fighting and getting rid of black folks. But I need to inform you -- You've been going about it all wrong.
Mr. KKK: How so? I think I've been pretty successful. We have gotten rid of a lot of black folks in our time.
Mr. PP: Let me educate you. Your perspective is ok; your methodology is the problem. You're going about it all wrong.
Mr. KKK: Ok, Mr. PP, educate me.
Mr. PP: I'll do just that. You have been opposing black folks and getting rid of them for more than 150 years. You don't like them, and they don't like you. Look at me and my associates. Black folks don't like you, but they love us. They like us and consider us their friends. We've managed to encourage them to think that we both like them and want what is best for them.
Mr. KKK: Hmm. You've got a point there.
Mr. PP: There are laws against getting rid of black folks the way you've done it -- by lynching, murder, etc. We were wise and cunning enough to make it legal to get rid of black folks by our methodology: Abortion. You and your associates can potentially go to jail for using your methods. Me and my associates, we are heralded as compassionate heroes and heroines for using our methods.
Mr. KKK: You know, you've got a point.
Mr. PP: You and your associates have to chase and capture your victims. We, on the other hand, have persuaded these folks to bring their little ones to us and let us get rid of them for them. And they pay us to do it! 
Mr. KKK: Man, I would have never thought of such a plan!  You guys make us look like amateurs!
(This blog was first posted on the Urban Family Communications website here: https://urbanfamilytalk.com/articles/pro-life/2018/january/22/the-epitome-of-racism/)
Please Note: We moderate all reader comments, usually within 24 hours of posting (longer on weekends). Please limit your comment to 300 words or less and ensure it addresses the content. Comments that contain a link (URL), an inordinate number of words in ALL CAPS, rude remarks directed at the author or other readers, or profanity/vulgarity will not be approved.