Tuesday, July 03, 2018 @ 10:24 AM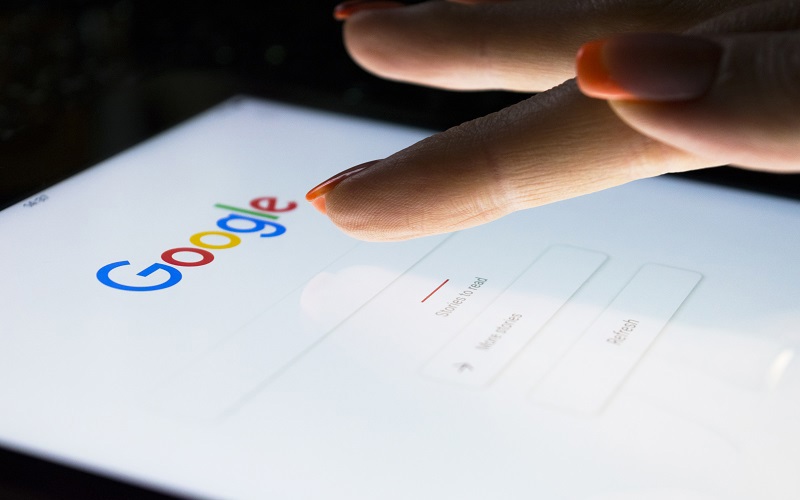 ATTENTION: Major social media outlets are finding ways to block the conservative/evangelical viewpoint. Click here for daily electronic delivery of The Stand's Daily Digest - the day's top blogs from AFA.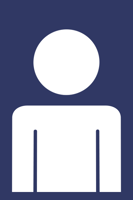 Guest Writer
Today's Guest Writer for The Stand
MORE
Google Reveals Most-Searched TV Show of 2017—And Parents Are Concerned 
by Josh Shepherd
In its annual "Year in Search" report, Google revealed that 13 Reasons Why was 2017's most-searched TV show. Parents and educators have reason to be concerned. Many have been raising an alarm about the Netflix teen soap opera since it premiered in March 2017. 
"Media has significant impact on the public," says mental health specialist Dynasty Jefferson. Working at a center in Arlington, Virginia, she specialized in suicide prevention when earning her psychology degree. 
"The show was targeted toward a very sensitive audience where suicide rates are extremely high," she says. "Did they take that into consideration when writing the scripts?" 
The miniseries centers on high school sophomore Hannah Baker, who leaves audiotapes for friends to understand what led her to commit suicide. Messages left by the protagonist are undeniably eerie. "Some of you cared," she intones in series promos. "None of you cared enough. Neither did I." 
Suicide On the Rise in America 
Tragically, suicide as a cause of death in America has been on the rise. According to data from the Centers for Disease Control, students taking their own lives ranks second only to unintentional injuries. The issue goes far beyond one Netflix show. 
"As a social worker, I have assessed several adults and children with true suicidal ideations," says Branden Polk of Washington, D.C. "The common thread with most of them is that they feel completely helpless and alone." 
Polk points to several risk factors for suicide. "The main factors that contribute to suicidal ideation include clinical depression, history of mental illness, grief caused by loss, a history of abuse or neglect, substance abuse, and extreme stress and anxiety," he says. Because nearly half of all suicides are by firearm, he and others believe people of faith should think critically about access to handguns. 
Depressed teens are at the center of 13 Reasons Why. The show got millions worldwide talking about these issues. It's become the second most-watched original Netflix series to date, with season two in production. 
Troubling evidence points to negative societal fallout from the 13-episode miniseries. One study from the University of Southern California showed that suicide-related Google searches increased following the show's spring release. The study compared such internet search queries from the prior year. 
"The fact that Fairfax County Public Schools sent out a warning about this particular show helped me see that there wasn't much redeeming value to it," says Andy Rogers. A father of three children, Rogers serves as pastor of Family Ministries at Capital Life Church in Arlington, Virginia. 
"It didn't necessarily glorify suicide, but it did go into detail about why she did what she did." 
Casting School Counselors in a Poor Light 
13 Reasons Why provides a glimpse into the angst and hopelessness many students face. 
In a pivotal scene in the finale, teenage rape victim Hannah Baker sits down with her school counselor. Known only as Mr. Porter, his response to her complex feelings has been the source of backlash among educators. 
When Hannah declines to name the young man involved, Mr. Porter responds. "If you're not even sure you can press charges, then there really is only one option: you can move on," he says. Minutes later, the teen girl is portrayed taking her own life in a graphic manner. 
Interviewed for the documentary Behind the Reasons, novelist Jay Asher sounds apologetic on behalf of his fictional characters. "[Hannah] pushes people away—people that we know would have been there for her," says Asher. "In a way, she sets Mr. Porter up to fail. She should have done more." 
Jefferson believes such comments are a cop-out. "Hannah's suicide was steeped in revenge," she says. "Angry at the way she was treated and ignored, she 'got back' at the people in her life by killing herself. TV producers should not sacrifice needed precautions for entertainment value." The American Foundation for Suicide Prevention also spoke out against the popular show. 
Others such as social worker Polk believe 13 Reasons Why has value for educators to watch. "The show highlights relevant issues young people deal with everyday, such as bullying, sexuality and rejection as triggers for low self-esteem," he says. 
For their part, the show's producers have not shown restraint in promotions. Paramount Television wrote on its blog about the popularity of 13 Reasons Why. "More Than 13 Reasons To Love Viacom's Independent Production Studio" trumpeted their post. 
How Parents Can Reverse the Trend 
Rogers has a unique passion for suicide prevention among teens. He offers pastoral oversight to his church youth group. He and his wife also parent three students, now ages 17, 19 and 22. 
"This subject hits close to home with our family," shares Rogers. "My son had severe depression a few years ago. It could have easily gone suicidal if it weren't for a couple of things." He lists his son's relationship with God—and the rapport with his parents. 
As a pastor for decades, Rogers has counseled many youth who faced suicidal ideations. "Kids today don't feel like they can talk with their parents about these kinds of subjects," he says. "I believe the main problem is the fact that parents do not pursue a relationship with their kids when they hit the teen years." 
He recounts the steps he and his wife took to establish trust and openness. 
I remember when each of my kids started pulling back. But I didn't relent. I still invited them to Starbucks dates. Many of those dates were me doing most of the talking and them looking at their phone seeing when this 'meeting' was over. 
What I was doing was building relational capital. Those times of meeting with each of my kids paid off, because they knew I was pursuing them. That's why my son reached out to us in his time of depression.  
Media carries inherent power to influence. 13 Reasons Why exposes once again that parents cannot trust entertainment producers to responsibly use such power. 
Yet even when potentially harmful shows are trending, experts suggest one failsafe still exists. It's the close bond of parents with their children.
This article was originally published by The Stream and was reposted with permission.