Tuesday, July 3, 2018 @ 11:05 AM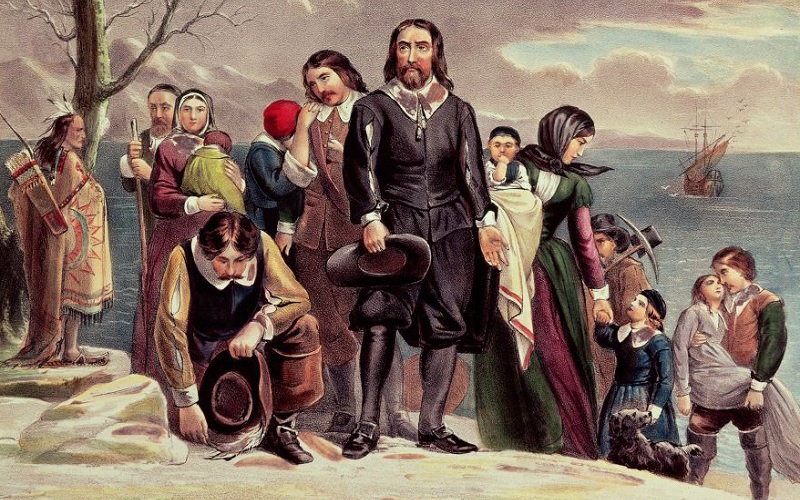 ATTENTION: Major social media outlets are finding ways to block the conservative/evangelical viewpoint. Click here for daily electronic delivery of The Stand's Daily Digest - the day's top blogs from AFA.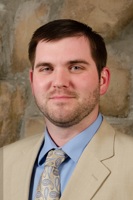 Teddy James
Writer, AFA Journal
MORE
(Editor's note: This article was first published in the AFA Journal)
In recent decades, religious liberty has captured headlines on every Christian and conservative platform. Governments of all levels have ignored their God-ordained jurisdictions to bombard America with anti-Christian rulings – all in the name of equality, tolerance, and freedom.
Ironically, a battle over religious liberty would have been foreign to American colonists and the Founding Fathers. Their battles were over the broader category of freedom of conscience.
History of freedom of conscience
America did not plant the tree of the freedom of conscience. However, America is one of the earliest and largest fruits from that tree.
"To understand freedom of conscience, we have to go back a lot further than America," David Barton, founder and president of WallBuilders, told AFA Journal. "We must look to John Wycliffe, William Tyndale, and the like. But to understand them, we have to go back to 391 AD."
The setting is Rome, and Emperor Theodosius is ruling over a unified eastern and western Roman Empire. He would be the last to do so.
Theodosius, a Christian, declares everyone under his domain would either be Christian or be executed.
Even though the Roman Empire split after his reign, the unified church and state continued.
"For the next one thousand years, governments told people what doctrines they could believe and practice," Barton said. "One emperor went so far as to create a crown that would fit over the clerical hat of the era. He literally wore both hats at the same time."
Fast-forward to 1517 and a group of Christians began challenging the status quo. Historians would call this the Protestant Reformation.
"During the Reformation," Barton said, "leaders advocated that the state and the church should be two entities. Dividing the two, it was argued, would restore the rights of conscience and rebuild the voluntarism of Christianity."
The Protestant Reformation reached England when King Henry VIII wanted to divorce his wife and the Pope wouldn't allow it. Henry split from Rome and established the Church of England with himself as its supreme leader. Pilgrims and Puritans objected to this power grab on theological grounds, stating Jesus Christ is the only leader of the church.
The result was the crown persecuting the dissenters, leaving them no choice but to find new homelands.
Jurisdictions of freedom of conscience
On the shores of the New World, freedom was strengthened, but still faced obstacles.
"The Pilgrims and Puritans held separate elections for civil and religious offices, recognizing the separation of church and state," Barton said. "But there were Puritan colonies that did not honor the freedom of conscience."
Massachusetts, a Puritan colony, required members to believe and practice Puritan doctrines. If a person believed differently, he was free to do so, but must live somewhere else.
Roger Williams, a Puritan minister, did believe differently and was forced to leave the colony. Subsequently, he founded Rhode Island.
"But Roger Williams is just one chapter in a very long book," Barton said. "In America alone, it includes the establishment of Maryland, New Hampshire, and parts of Connecticut."
These colonies held to the idea that government existed to protect the rights and liberty of its people, not to guide their religious beliefs and practices. That was the distinct and special role of churches.
"Nothing is secular," Barton said, "but there are [secular and religious] jurisdictions. The temple is not to run the sword because God gave the sword of justice to government."
That is not to say someone should get away with just any outrageous thing and claim freedom of conscience.
"Every colony had a provision in regards to rights of conscience. Individuals could not use rights of conscience for licentiousness," Barton said. "In other words, people did not have the right to have fourteen wives, physically harm others, or undermine the morals of the state."
The divide between church and state was strong and stable; they had a symbiotic relationship. The modern era has seen a shrinking of that divide and a weakening of the relationship.
Defending rights of conscience
"Right now the American government is crossing jurisdictional lines across the country," Barton said. "It is crossing into territory God ordained for the church, claiming it is within its jurisdiction to tell Christians what they must believe and do. Bakers must bake cakes for ceremonies that would violate their consciences. The same goes for photographers' and florists' [services]."
Even though the government has crept across its jurisdictional lines for generations, hope is far from lost.
The first step to restoring freedom of conscience in America is to learn about it. "Knowing what the rights of conscience are will affect what you do and what types of policies you tolerate," Barton said. "When you know the rights of conscience, what they encompass and what they don't, you are prepared not only to defend them, but also practice and assert them."
To learn about the rights of conscience, Barton said, "The old history books are exceptionally good. They describe the purpose and application of those rights with clarity and approachability." (See below.)
Reading the old books is important. Modern books focus on freedom of religion instead of freedom of conscience. While it seems subtle, there are real differences.
"In the 1700-1800s, we never talked about freedom of religion," Barton said. "We always talked about freedom of conscience." In the 1900s and 2000s, the language changed to freedom of religion. In the 21st century, we are changing it to freedom of worship.
"Each one of these is a smaller subset of the bigger one. Freedom of conscience is the biggest one of all and that is what the First Amendment protects."
If Americans want to see a return to the historical understanding of the rights of conscience, it will begin with disciplined study and learning. That learning must then be applied and exercised. Those applications and exercises will have to be defended. And when this generation has done all this, they will have to teach the next generation to study, exercise, and defend their right to conscience anew.  
Resources
The Story of Liberty (1878) by Charles C. Coffin
History of the United States (1834) by George Bancroft
The Sacred Rights of Conscience: Selected Readings on Religious Liberty and Church-state Relations in the American Founding (2010) edited by Daniel L. Dreisbach and Mark David Hall
Founder's Bible (available at online and retail booksellers)
Please Note: We moderate all reader comments, usually within 24 hours of posting (longer on weekends). Please limit your comment to 300 words or less and ensure it addresses the content. Comments that contain a link (URL), an inordinate number of words in ALL CAPS, rude remarks directed at the author or other readers, or profanity/vulgarity will not be approved.