Friday, July 27, 2018 @ 09:10 AM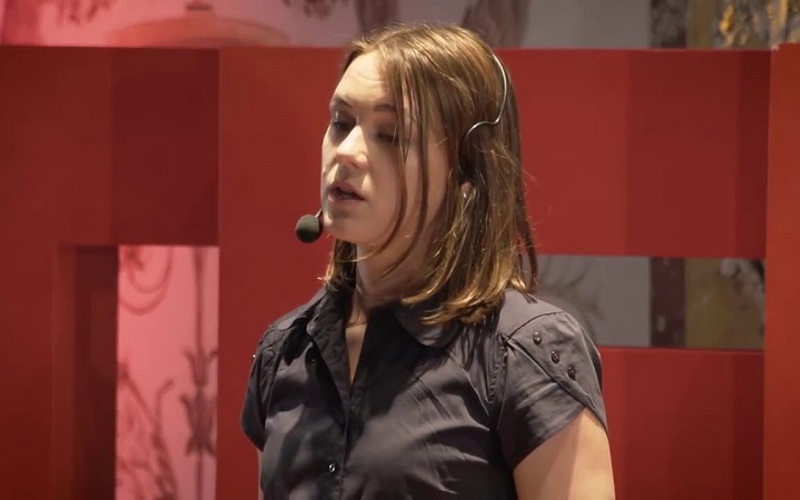 ATTENTION: Major social media outlets are finding ways to block the conservative/evangelical viewpoint. Click here for daily electronic delivery of The Stand's Daily Digest - the day's top blogs from AFA.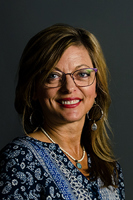 Anne Reed
Former Staff
MORE
Mirjam Heine, a German medical student at the University of Würzburg in Germany, made some deeply disturbing assertions last week in her TEDxTalk, "Why perception of pedophilia has to change." 
She claimed that, according to current research, "pedophilia is an unchangeable sexual orientation just like, for example, heterosexuality. No one chooses to be a pedophile, no one can cease being one." 
In an effort to discover the "research" she was referring to, I located an article about a clinical psychologist who insists a decade of research has led him to conclude pedophilia is a deep-rooted, unchangeable predisposition from birth.
Dr. James Cantor's determination is based on specific consistencies in physical characteristics among pedophiles, including shorter stature, lower IQ, left-handedness or ambidextrousness. He also has attributed attraction to prepubescent boys or girls to differences in the make-up of the brain. 
Cantor says the "cross-wiring" in the brain causes one to replace nurturing and protective reactions with sexual desires. Though he has influenced some researchers, others disagree on whether the brain differences in pedophiles occurred before birth or in early development. We already know that pornography and drug addictions actually cause changes in the brain. 
The article states that the recidivism rate of child sexual abusers is extremely low, yet pedophiles cannot be "cured."  According to Cantor, and the young female student in the TEDx video, acceptance of pedophiles' "orientation" by society will free them to understand they are forever bound by an attraction they will never be able to act out. Is your head spinning? 
Since when has "acceptance" of any sin led a society to refrain from committing that sin?
We knew this day was coming. Didn't we? 
It started with homosexual attraction. We were told that the attraction is involuntary, irrepressible, and innate. Now, look at us. Look how far we've come in just a decade or two. Many said that if homosexual marriage was secured, that would be the end of the fight. That would do the trick – the activism would come to a stop. 
But we knew better. Didn't we? 
It wasn't enough. We must condone homosexuality. We must celebrate it! Not just the so-called orientation, but we must celebrate the acting out of the attraction to the degree that we redefine marriage. 
We must view it as normal and healthy. As a matter of fact, anyone who struggles with unwanted same-sex attraction must be shut down. Anyone who actually does "change" and begins to enjoy a heterosexual lifestyle must be shut up. 
Already, fourteen states have banned any type of counseling to help minors with unwanted same sex attraction. And California, the state that often draws a picture of what we'll see in other states, threatens to take it a step further with AB2943 that will ban the sale of materials or counseling of anyone at any age who wishes to be free from gender confusion or misplaced attraction. Based on the language of the legislation, many believe the sale of the Holy Bible would be forbidden. 
While homosexual activists claim that homosexual desires are part of a person's DNA, an unchangeable life sentence, we are now expected to accept gender fluidity and pansexuality (no limit to sexual choice with regard to biological sex, gender, or gender identity). A person is whoever, whatever he or she wants to be. The lack of congruency is baffling.
We were well on our way when we began to accept the premise that a person with homosexual desires is born that way and will always be just that – gay. "It's natural," they said. And now they are saying the same thing about pedophilia. 
A Pew Research Center poll showed that Americans opposed same-sex marriage by a margin of 57% to 35% in 2001. But in the years that followed, especially during the Obama administration, the U.S. experienced an unrelenting push for acceptance of homosexuality. And support for homosexuality and same-sex marriage has steadily grown as a result. As of June 2017, a majority of Americans (62%) support same-sex marriage, while only 32% oppose it. 
When a society has come to believe that misplaced desires are engrained into the human psyche – soul, mind, and spirit – as immutable attributes of our existence, we've invited human depravity with open arms. And here it is, a society that not only tolerates sin but embraces an all-inclusive, anything-goes way of life.  
The battle is intensifying and persecution is becoming more foreseeable as firm-footed warriors of the faith push back against homosexuality and other forms of sexual immorality, now accepted and promoted among leaders within some evangelical circles. Instead of the church affecting the world, the depraved culture has infected the church, evidenced by the movement among some church leaders to embrace the "gay Christian" label. One disconcerting example is the Revoice conference taking place this week in St. Louis, Missouri.
The stated objective of the conference is to "support, encourage, and empower gay, lesbian, same-sex-attracted, and other LGBT Christians so they can flourish while observing the historic, Christian doctrine of marriage and sexuality." Highlighted workshops include "Redeeming Queer Culture," and "Empowering the Church to Embrace the LGBT + Community in Fresh Ways."   
Revoice host pastor Greg Johnson said he would consider hosting a similar conference for pedophiles during an interview with Crosspolitic. Acceptance of sin leads to acceptance of yet more sin. 
The Holy Spirit doesn't just change our actions, He changes our thought life. Granted, it doesn't usually happen overnight. But the idea of identifying ourselves with sinful thoughts and desires should be foreign and repugnant for a blood-bought believer. 
Let's face it, the Bible is true: "[E]ach person is tempted when they are dragged away by their own evil desire (emphasis added) and enticed. Then, after desire has conceived, it gives birth to sin; and sin, when it is full-grown, gives birth to death" (James 1:14-15).
Please Note: We moderate all reader comments, usually within 24 hours of posting (longer on weekends). Please limit your comment to 300 words or less and ensure it addresses the content. Comments that contain a link (URL), an inordinate number of words in ALL CAPS, rude remarks directed at the author or other readers, or profanity/vulgarity will not be approved.