Thursday, August 16, 2018 @ 12:40 PM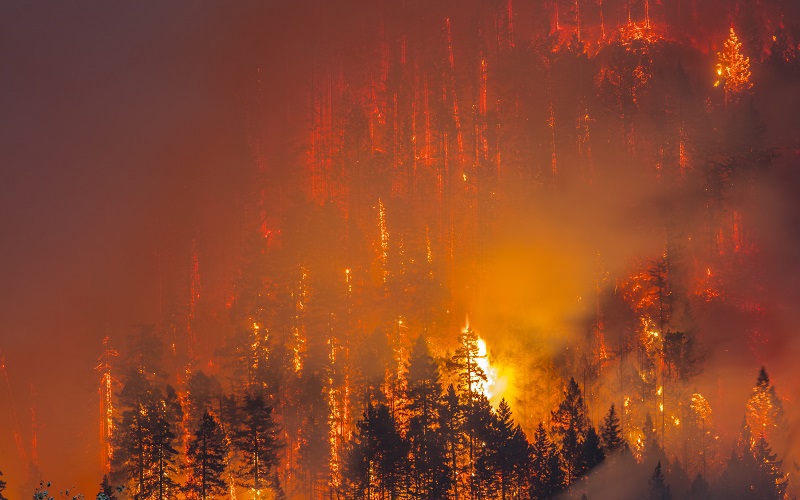 ATTENTION: Major social media outlets are finding ways to block the conservative/evangelical viewpoint. Click here for daily electronic delivery of The Stand's Daily Digest - the day's top blogs from AFA.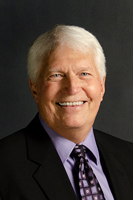 Bryan Fischer
Radio Host
MORE
The Constitution makes it abundantly clear that the only mechanism by which a president can be held accountable for misdeeds in office is impeachment. The reason is quite clear: the nation cannot afford to have its sitting president tied up in the ordinary workings of the justice system since he has a country to run. A subpoena is part of the ordinary workings of the justice system. Hence, President Trump is beyond its reach while he is in office. 
The Constitution is also clear that after a president has left office - that is, has become an ordinary citizen again - he may be made subject to all the provisions of the criminal legal system for any illegal behavior he may have committed while in office. Bob Mueller, the special counsel, should and probably does know this. But in his mindless pursuit of Trump's hide, he has been simply ignoring one legal restriction after another as if they don't matter to someone of his exalted status. It may take the Supreme Court to put him in his place on this one. 
The people's patience with Muslim jihadis has about run out 
A New Mexico judge made the grave mistake of releasing from jail the five Muslim jihadis who were using a dilapidated compound to teach children how to shoot up schools. Worse, she didn't even make them post bond. They are out and about on a signature bond, which is just a piece of paper they signed before walking right out the door. 
The response was immediate and cacophonous. The judge even received enough death threats that the courthouse was shut down for a day. She will inevitably be voted out of office altogether once voters get the chance. Susanna Martinez, the Republican governor who committed the folly of walking across the aisle to appoint this Democrat to the bench, spent the day trying unsuccessfully to shift the blame from herself to the state supreme court. 
The bottom line here is that the sustained outrage this decision has triggered reveals that the American people are just about done with the coddling of Muslim assassins. They know that Islam is not a religion of peace in any way, shape, or form, and are now waiting for our judges to catch up. Let's hope they do in a hurry. 
Roots of the priest pedophilia scandal go back to the 60's 
The entire state of Pennsylvania is reeling from a monstrous sex abuse scandal involving the state's Catholic priests. A grand jury report indicates that over 300 priests from dioceses all across the state were involved in the sexual abuse of well over 1000 innocent boys and girls. 
The roots of this scandal go back seven decades. In the late 50's and early 60's, the Church began experiencing major difficulty recruiting seminarians willing to train for a celibate priesthood. Young men were increasingly unwilling to forego the fulfillment of marriage and family to serve the Church. 
So the Church lowered its standards and began allowing closeted but barely concealed homosexuals into their seminaries. The rest is bitter and tragic history. 
Hundreds of innocent boys - and a far lesser number of girls - were abused over the course of this scandal. The number of pre-adolescent and adolescent boys who were abused makes one fact undeniable: there is a definite and terrible connection between homosexuality and pedophilia. Don't let anybody lie to you and tell you any different. 
The solution is obvious: married priests. After all, the first pope, the apostle Peter, was married. Why should the priests of today be denied the same privilege? 
If Colorado can defy the Supreme Court, why can't we? 
Jack Phillips is a Christian baker in Colorado. He politely declined to bake a wedding cake for a same-sex wedding and found himself in front of the Supreme Court, which found in his favor on a 7-2 decision. The Court lacerated the Colorado Civil Rights Commission for its obvious, naked, and transparent hostility toward Phillips' Christian faith. After all, the Constitution guarantees his right to the "free exercise" of his religious faith in the way he runs his business. 
Refusing to take no for a negative, Phillips is being persecuted AGAIN by the same civil rights commission that just got swatted by the highest court in the land. In a blatant act of judicial defiance, the commission is now charging Phillips with a fresh batch of civil rights violations for declining to bake a cake for a transvestite looking to celebrate his transition into pretending to be a member of the opposite sex. 
Now if Colorado can defy the Supreme Court on the issue of homosexuality and get away with it, why can't we? If Colorado does not consider itself bound by a Supreme Court ruling on same-sex marriage there's no reason we should either. It might soon be time to reinstate natural marriage in the states that already enshrined it in their state constitutions, and point to Colorado if anybody complains. 
Global warming is NOT to blame for forest fires in the West 
Global warming hysterics are trying to blame the wildfires in the West on global warming. But global warming is not to blame. Stupid forest management policies are. 
Time was when both private companies and the federal government managed forests as a renewable resource. But radical environmentalists have succeeded in making logging illegal in much of America. As a result, forests get overgrown and pine bark beetle infestations kill off millions of trees, leaving them as nothing more than standing sticks of kindling. The Forest Service says there were 20 million dead trees in 2015. Last year the number had jumped to 102 million. 
The fuel load builds up on the forest floor, and no one is allowed to create firebreaks to protect residential development. Logging roads fall into disrepair, leaving fire crews no way to get to the fires they want to fight. 
There used to be 147 timber mills in America. Now we are down to 29. In my home state of Idaho, once thriving mill towns have been virtually bankrupted by the closure of mills that provided jobs and were the centerpiece of the communities' economy. 
The solution is simple: ignore the nattering nabobs of the hysterical Earth Firsters and get back to responsible forest management.
Please Note: We moderate all reader comments, usually within 24 hours of posting (longer on weekends). Please limit your comment to 300 words or less and ensure it addresses the content. Comments that contain a link (URL), an inordinate number of words in ALL CAPS, rude remarks directed at the author or other readers, or profanity/vulgarity will not be approved.