Thursday, August 16, 2018 @ 02:48 PM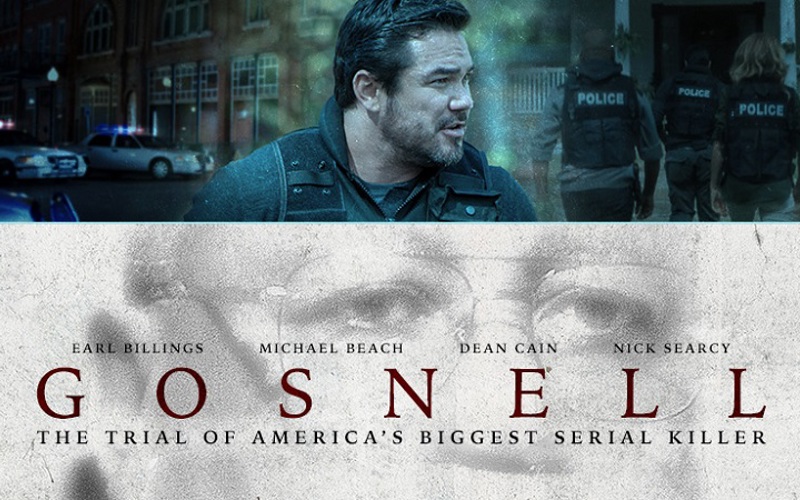 ATTENTION: Major social media outlets are finding ways to block the conservative/evangelical viewpoint. Click here for daily electronic delivery of The Stand's Daily Digest - the day's top blogs from AFA.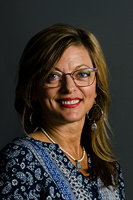 Anne Reed
AFA Journal
MORE
Remember Kermit Gosnell? 
Maybe the name is foreign to you. Or perhaps one of the few credible media outlets found its way to your eyes and ears, giving you a glimpse into the man who spent 30 years feasting on death. Much of his heinous handiwork took place on the corner of 38th and Lancaster. On that corner in inner-city Philadelphia, Pennsylvania, he operated a late-term abortion clinic. 
If it was up to the mainstream media, the name would mean nothing to any of us – ever!
If ever there was a shocking crime story ignored and hushed, it was this one. 
A drug investigation that led police investigators, DEA, and FBI agents to a repulsively filthy abortion clinic took them further – into the unimaginably dark world of one of the most prolific serial killers of all time. 
The full-length movie, Gosnell: The Trial of America's Biggest Serial Killer, will hit 750 theaters on October 12. Directed by Nick Searcy, and starring Dean Cain and other stellar actors, shocking details surrounding the investigation and the extensive 2013 trial are powerfully and truthfully portrayed. The screenplay is based on police and court records, and sets are created as practical photocopies of real-life images. 
This is no typical Hollywood movie. This is a "we the people" movie! 
It would not be in existence if it weren't for everyday people like you and me. In 45 days, nearly 30,000 people donated over $2.3 million, making it the most successful crowdfunding campaign on the Indiegogo website – and more importantly, making the movie possible. Though Hollywood and the media would (and will) do anything to keep this story buried, the people have risen up to make it happen.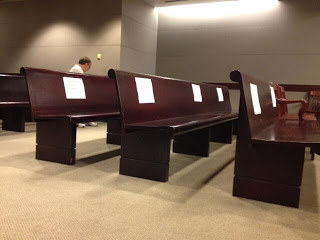 (Empty seats that had been reserved for the media during Gosnell's trial.)
Husband-and-wife team Ann McElhinney and Phelim McAleer, producers of the film, started by writing the New York Times bestseller Gosnell: The Untold Story of America's Most Prolific Serial Killer. When released, it quickly became evident that real people wanted the truth. But wouldn't you know it, the NYT refused to list it referring to an "editorial decision." 
With less than two months remaining before Gosnell hits the theatres, we cannot expect Hollywood or the media to offer its support. The story gets far too close to their sacred cow. 
How close? Seconds. Inches. That's the difference in the murders he was found guilty of committing and thousands of abortions he conducted – some legal, some not. Gosnell broke the law to perform abortions past 24 weeks gestation on a regular basis. 
He was sentenced to three life sentences with no parole for the first-degree murder of three babies born alive and then killed by inserting a pair of scissors into the back of their necks and severing their spinal cords. One of the babies, Gosnell said, was so big he could "walk to the bus." Additional time was added for the death of a mother who was a refugee (one who failed to garner liberal attention) by drug overdose, 21 felony counts of illegal abortions, and hundreds of other lesser counts. 
The great majority of the abortions he performed were on minority women, but white women were taken to a separate, more presentable room. "I considered myself to be in a war against poverty, and I feel comfortable with the things I did and the decisions I made," Gosnell said. 
He told the producers with an eerily calm demeanor he believed his actions will become accepted in his lifetime. One thing is for sure, Kermit Gosnell will spend the rest of that life in prison. 
The movie was filmed in 2015, but the continuous hurdles the producers and directors faced along the way were enormous, weighty, and seemingly immovable. It appeared for a time that the movie would never make it to the big screen – even after much of the work was done.  
Major Hollywood studios, distributors, and streaming services rejected it, considering the content toxic. In their world, it's great to talk about abortion as long as it is in a favorable context. For instance, Lili Tomlin received a Golden Globe nomination for her role in Grandma, a lesbian poet who helped her granddaughter raise money for an abortion. 
In the summer of 2017, Judge Jeffrey Minehart, the judge who presided over Gosnell's murder trial filed a civil suit objecting to his portrayal as a member of Philadelphia's "liberal corrupt government," yet another barrier that held things up for about a year. But they have persevered, and the moment has finally arrived. 
"People have always tried to cover up this story," said McElhinney, "to stop this story from being told, and we're just going to go ahead and get this film out there."
(Caution: While the producers have deliberately avoided some of the more graphic material to make the film, the content is disturbing and weighty. Additionally, there is some moderate profanity).
Click below to watch the movie trailer.