Wednesday, October 03, 2018 @ 02:00 PM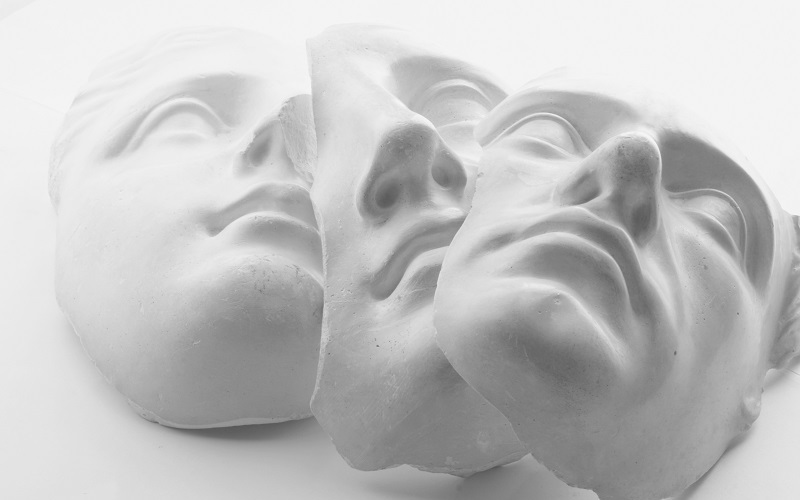 ATTENTION: Major social media outlets are finding ways to block the conservative/evangelical viewpoint. Click here for daily electronic delivery of The Stand's Daily Digest - the day's top blogs from AFA.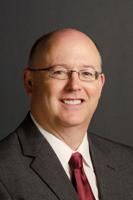 Dr. Robert Youngblood
Assistant Digital Media Editor
MORE
"All a man's ways seem right in his own eyes, but the Lord weighs the motives.  Commit your activities to the Lord and your plans will be achieved.  The Lord has prepared everything for His purpose – even the wicked for the day of disaster.  Everyone with a proud heart is detestable to the Lord; be assured, he will not go unpunished."  Proverbs 16:2-4
The Wall Street Journal published an op-ed by Orrin Hatch, a member of the Committee on the Judiciary, a Republican, and the longest-serving member of Congress in US history. 
He says, "I for one have had enough of this charade.  Judge Kavanaugh is a good man and a good judge who doesn't deserve this treatment or anything like it.  What he does deserve is confirmation."
He picks up the shifty political sands to examine the Democrats' plans to plunder Kavanaugh's reputation and stop him from being confirmed.
He starts with how the Democratic strategy changed from "Get an FBI investigation for sexual assault" to a concept which Hatch states as "Even if Judge Kavanaugh is innocent, what he said at the hearing, and how he said it, is disqualifying."  One Senator even believes having questions raised is enough to disqualify Kavanaugh.  I question him on that...uh-oh.  Does anyone else want to question it with me? If his logic holds, then it is time for him to step down.
Hatch surprised me when his next sentence beams, "This is rich," and he proceeds to outline the dirty tricks, politics, and hypocrites.  The "Democratic duplicity" occurred because those senators sat for six weeks on allegations instead of sending them to committee investigators.  This, says Hatch, should have been done immediately.
He's right.  It should have.  Would it be wrong for me to say Hatch took a hatchet to the hypocrites?
He wasn't done! 
Democrats and others have said Kavanaugh shouldn't be confirmed because he got angry.  Hatch writes, "Do the people making this argument really expect a man who until five seconds ago had an unblemished reputation to sit passively while his reputation is viciously and permanently destroyed?"
Had Kavanaugh remained perfectly calm and dispassionate, then they would try to say it was proof of his guilt or fabricate it as a reason he should not sit on the bench.  Hatch points out the American Bar Association's (ABA) conclusion after interviewing 100 judges and lawyers who know or have appeared before Kavanaugh.  "Lawyers and judges overwhelmingly praised Judge Kavanaugh's judicial temperament," wrote the ABA.
100 lawyers and judges were not enough.  Six FBI investigations were not enough.  Following the rules to save American people money was not enough.  They want him down and out.  Away and gone.  Removed from review. 
I wish the Democrats would review the two greatest commandments (Matthew 22:36-40).  Let's start with what should be the easier one.
Love your neighbor as yourself?  Forget that. They didn't even love their fellow money, time, and energy donating Democrats like Christine Ford and Bernie Sanders.  Everyone knows what the DNC did to Sanders in order to promote Hillary Clinton.  
Hatch points out that lawyers, recommended to Ford by the Democrats, refused to tell her she could have testified privately in California.  Ford wanted that.  But not the Democrats.  They needed more political blood, gore, and tears to broadcast in front of a nation.  They drove over Ford in their Democratic dump truck.  Beware of Democrats, even if you are a Democrat...you are fodder in their tolerhate machine.  Yes, I meant to spell it that way.  They hate Kavanaugh.  They will sacrifice their own.  
I predicted, that no matter what happened, not everyone would be happy. 
Of course, that's an easy prediction in a land of uncivil civil servants who think the lines of justice are suggestions.  
Hatch points out various illogical arguments and straw men which Democrats and popular media love to play as the truth.
Well, of course, Senator Hatch, they will use straw men arguments when they are grasping at straws and hoping to light them on fire to burn Lady Justice.  Shame on them.  Every single one of them.  They should hang their heads in shame.
But even if they do (and some have if you watch the video of the testimony where Kavanaugh reprimands them), will they change?
Probably not.
Two verses of Scripture come to mind as I consider the Kavanaugh hearings. 
Proverbs 16:7 says, "When a man's ways please the LORD, He makes even his enemies to be at peace with him."
And then just a few verses later, Proverbs 16:11 shows why Kavanaugh isn't experiencing this peace: "Honest balances and scales are the Lord's; all the weights in the bag are His concern."
The why is the hypocritical double-standard. 
Hypocrites are those who throw the weights of accusations, allegations, and false incriminations on someone else's scales, but refuse to use the same weights on their own scale.  They are below the same level of criticism and judgment when looking at themselves.  Jesus warned us about that in Matthew 12:36-37:
I tell you that on the day of judgment people will have to account for every careless word they speak.  For by your words you will be acquitted, and by your words you will be condemned.
God help us all, because if the allegations against Kavanaugh are not proven and he fails to be confirmed, then we will one day be reminded, "Acquitting the guilty and condemning the just—both are detestable to the Lord."  (Proverbs 17:15)
Editor's Note:  All verses are CSB unless designated otherwise.
Please Note: We moderate all reader comments, usually within 24 hours of posting (longer on weekends). Please limit your comment to 300 words or less and ensure it addresses the content. Comments that contain a link (URL), an inordinate number of words in ALL CAPS, rude remarks directed at the author or other readers, or profanity/vulgarity will not be approved.