Friday, December 07, 2018 @ 12:58 PM
ATTENTION: Major social media outlets are finding ways to block the conservative/evangelical viewpoint. Click here for daily electronic delivery of The Stand's Daily Digest - the day's top blogs from AFA.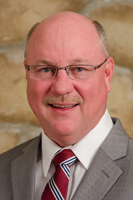 Tim Wildmon
President
MORE
Do you ever wonder why so many people in the world hate Christians? Have you ever wondered why some governments, China for example, do not want Christianity in their land? Nor do Muslim-dominant countries. What is it about following Jesus that causes such hostility? 
Christians possess no physical army that would pose a military threat. Christianity does not teach force or violence as a way of spreading its message. In fact, most charity in the world is done by Christians be they Catholic or Protestant. Ironically, most people in the world who despise Christianity don't even believe God exists. So why are they so passionate in their opposition to a God they don't believe exists? 
In John 15:18-25, Jesus spoke about this:
If the world hates you, keep in mind that it hated me first. If you belonged to the world, it would love you as its own. As it is, you do not belong to the world, but I have chosen you out of the world. That is why the world hates you. Remember what I told you: "A servant is not greater than his master." If they persecuted me, they will persecute you also. If they obeyed my teaching, they will obey yours also. They will treat you this way because of my name, for they do not know the one who sent me. If I had not come and spoken to them, they would not be guilty of sin; but now they have no excuse for their sin. Whoever hates me hates my Father as well.  If I had not done among them the works no one else did, they would not be guilty of sin. As it is, they have seen, and yet they have hated both me and my Father. But this is to fulfill what is written in their Law: "They hated me without reason." 
In this passage, Jesus explains why – against all logic – the world hates His followers. The reason He gives: it hated Him first, and we are His followers. Simple as that. 
If you've been paying attention, you already know that America seems to be witnessing the truth of Jesus's words more and more these days.  You would think that when people hate someone else, they would have a reason, like an offense, injury, or jealousy. That certainly happens, but in the case of our society turning on Christians, something deeper is going on.  After all, America was founded on biblical principles and became a bastion of liberty and freedom as a result. Yes, I know our nation is not perfect – never was and never will be – but in the flow of history, we're way ahead of every other country. That's why people are desperately storming our southern border to get in. 
It makes no sense that many in our nation would destroy the grand ideas that made America the envy of the world. But then, Jesus already said hatred for Him is without reason.  But just because such hatred is not reasonable doesn't mean it is without explanation. Remember the context of the gospel passage above. Jesus's ministry was growing. As it threatened to upend everything in the Jewish religious leaders' world, they conspired with the Romans to have Him killed. 
Isn't that essentially the same reason worldly power structures hate Jesus and His followers today? Call them communists, socialists, or secular progressives, Christianity brings the kind of freedom and liberty that undermines their godless rule. And such movements have no tolerance for that.  That's sounding more and more like the America we are living in, isn't it?
So when the followers of Christ stand to say that human life is sacred because we are made in the image of God, can we expect hatred for no reason? Yes, because the world first hated the Creator. 
When we say that marriage is between one woman and one man for life, can we expect hatred for no reason? Yes, because it first hated the One who instituted marriage. 
When we challenge the world's view that heterosexuality is just one option among many equal choices regarding healthy human sexuality, can we expect hatred for no reason? Yes, because the world first hated humanity's marvelous designer. 
And when we proclaim the incredibly good news that faith in Jesus Christ is the only way sinful men can be reconciled to a holy God, can we expect unreasonable hatred? Yes. Remember, Jesus proclaimed that good news. And it got Him killed.
Please Note: We moderate all reader comments, usually within 24 hours of posting (longer on weekends). Please limit your comment to 300 words or less and ensure it addresses the content. Comments that contain a link (URL), an inordinate number of words in ALL CAPS, rude remarks directed at the author or other readers, or profanity/vulgarity will not be approved.