Saturday, December 8, 2018 @ 10:27 AM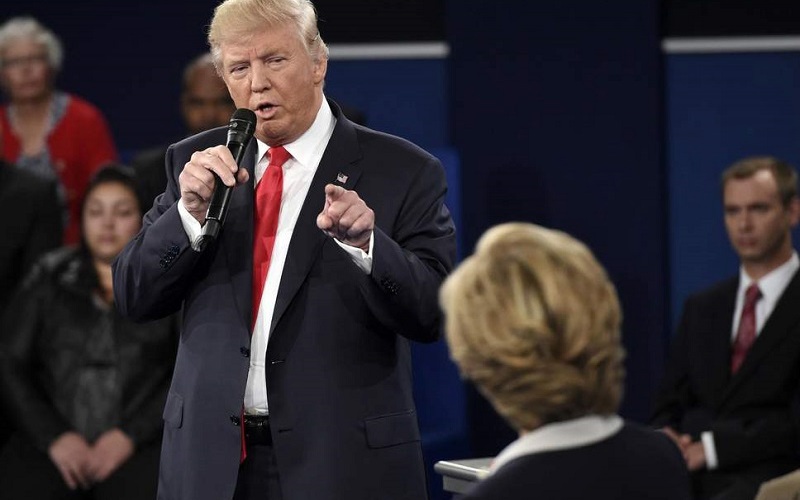 ATTENTION: Major social media outlets are finding ways to block the conservative/evangelical viewpoint. Click here for daily electronic delivery of The Stand's Daily Digest - the day's top blogs from AFA.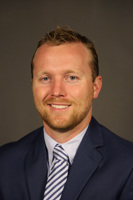 Walker Wildmon
Vice President Operations
MORE
(Editor's note: This is a compilation from various blogs dating back to 2017) 
December 8, 2017 
You might ask, who appointed the special counsel? That would be Deputy Attorney General Rod Rosenstein. What's his background? From 2005 to 2017 Mr. Rosenstein has served as the U.S. Attorney for the District of Maryland. Why is that significant? During this time, in 2009 and 2010, he oversaw the Uranium One investigation which involved Russian officials using bribery and kickbacks to win over a deal which gave Russia over 20 percent of America's uranium. Uranium is a key ingredient for building a nuclear weapon. Who else was involved in this? Secretary of State Hillary Clinton. She lobbied heavily for this deal while receiving over $145 million for her foundation from Russians and other involved parties during this time frame. All of this has been reported by The Hill. 
Out of all of this, Mr. Rosenstein only charged one person with a single charge of money laundering.  Mr. Rosenstein and FBI brass participated in a political cover-up to aid Clinton and her crooks. Robert Mueller was over the FBI during this investigation and eventual cover-up. Shameful. 
The last person I'll mention is Assistant FBI Director, Andrew McCabe. According to The Hill, 
McCabe is under congressional and Justice Department inspector general investigation in connection with money his wife's Virginia state Senate campaign accepted in 2015 from now-Virginia Gov. Terry McAuliffe at a time when McAuliffe was reportedly under investigation by the FBI. The probe is not focused on McAuliffe's conduct but rather on whether McCabe's attendance violated the Hatch Act or other FBI conflict rules. 
Do you think you are reading a John Grisham novel? Think twice. This stuff actually happened. 
December 14, 2017 
Another message that caught my attention was one where Mr. Strzok tells Mrs. Page, "I want to believe the path you threw out for consideration in Andy's [McCabe] office - that there's no way Trump gets elected - but I'm afraid we can't take that risk. It's like an insurance policy in the unlikely event you die before you're 40." The text is dated Aug. 15, 2016. 
The gist of the later text suggests that the two met in Assistant FBI Director Andrew McCabe's office and discussed the 2016 election and an "insurance policy" if Donald Trump were to win.  This text could be significant or it could be insignificant. Here's what I think they meant by an "insurance policy."
The text was sent August 15, 2016. According to Fox News, that is around the same time that the FBI opened an investigation into alleged Russian hacking.  We do know that Andrew McCabe, whose office Strzok and Page are believed to have mentioned in the text above, has serious conflicts of interest. McCabe's wife ran for Virginia State Senate in 2015. During her campaign, she accepted large donations from then Governor Terry McAuliffe, who at the time, was under investigation by the FBI.  Remember, McCabe was the FBI's Assistant Director. It is also important to note that McCabe failed to disclose this information in his annual financial disclosure forms which is required by law. 
Needless to say, Andrew McCabe has deep ties to the Democrat Party. 
Could it be that the "insurance policy" was to open an investigation into Russia and then drag Donald Trump and his associates into the same investigation? Could it be that this was the way to obstruct candidate Trump if he were to win the election? 
May 4, 2018 
It appears that this is all a political ploy or "insurance policy" to bring down or highly damage President Trump politically. Thus Rosenstein's trip to the oval office to tell Trump he is not under investigation was only a delay tactic to buy Mueller more time to entangle the president and his allies in this thing called the Russia investigation. The sad fact of it all is that the longer Robert Mueller is allowed to continue fishing, the more the president will have to take time away from governing and doing the things he was elected to do, to defend himself. 
From the beginning, I've raised questions about the legitimacy of the Mueller probe. There was no identifiable crime to investigate. There was only the potential of a crime. How often do you have law enforcement investigating a hypothetical? Hardly ever. Investigations begin when a crime has occurred such as a bank robbery, stolen car, money laundering, fraud, and the list goes on. When a crime occurs, an investigation is launched to find out who was involved and to what extent they are responsible. This builds a case that can then be used to charge and convict someone. In the instance of the Russia investigation, no crime occurred. Thus we have an investigation into no crime. A historic blunder by our highest law enforcement officials in the country. 
Today's conclusion 
I firmly believe that the Russia investigation into Donald Trump's 2016 campaign was created as a diversion or projection tactic. In psychology, the art of projection is when someone blames another person for something that they're actually guilty of. For example, Hillary Clinton and her allies are blaming Donald Trump for colluding with Russia when in reality, they are the ones who colluded with Russia. Hillary Clinton received over $145 million from parties related to the Russia Uranium One deal which sold 20 percent of America's uranium to the Russian government. Prior to this deal taking place, the FBI had evidence of bribery, kickbacks, and money laundering that took place in order for the Uranium One deal to succeed. This entire scandal died a quiet death under then-FBI Director Robert Mueller, then-U.S. Attorney Rod Rosenstein, then-Attorney General Eric Holder. Out of fear of the Trump administration uncovering this, in the final months of the Obama administration, Clinton allies in the Department of Justice put together the "insurance policy" to frame Trump for something that the Clinton are themselves guilty of: colluding with Putin.
Please Note: We moderate all reader comments, usually within 24 hours of posting (longer on weekends). Please limit your comment to 300 words or less and ensure it addresses the content. Comments that contain a link (URL), an inordinate number of words in ALL CAPS, rude remarks directed at the author or other readers, or profanity/vulgarity will not be approved.