Thursday, January 17, 2019 @ 10:10 AM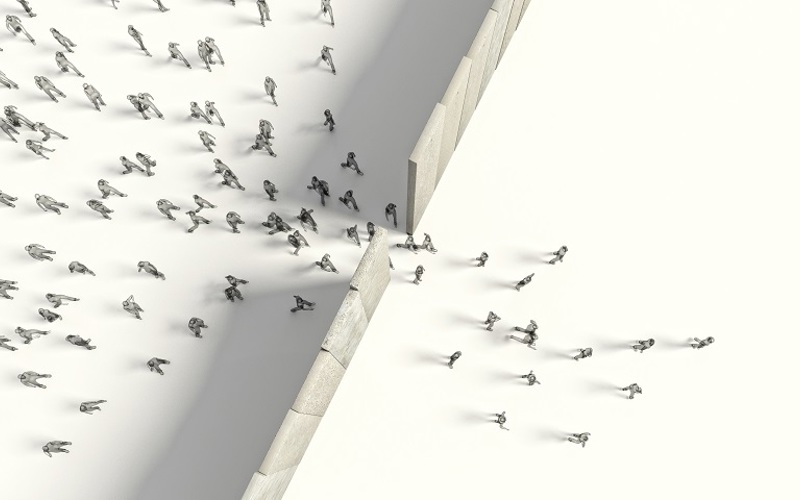 ATTENTION: Major social media outlets are finding ways to block the conservative/evangelical viewpoint. Click here for daily electronic delivery of The Stand's Daily Digest - the day's top blogs from AFA.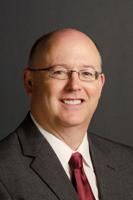 Dr. Robert Youngblood
Assistant Digital Media Editor
MORE
Double-minded Democrats have forgotten the wall is for America and its legal citizens who believe in and want to maintain law.  Instead, they recite emotional stories hoping to divert attention away from the need for a barrier in favor of increased border security while blaming a president who made a promise, and surprisingly, is trying to keep it. 
President Trump should pay more attention to those who elected him and less to the swamp.  Too many in politics are acting without regard to the real issues and their effects on America choosing instead to place their own personal interests over the nation as a whole. 
America's been kicking some cans down the road, and while building a physical wall along the southern border will not solve all the problems Congress and past presidents have ignored, it will certainly solve some and begin to address some of the others.
Perhaps they are mad that someone with no political experience busted the door down and is actually trying to keep promises made.  The irony is that Trump is trying to do with the wall what one of Democrat's favorite presidents, Obama, wanted for America, better control over the borders. 
President Reagan used to have a plaque on his desk which read "There is no limit what a man can do or where he can go if he does not mind who gets credit."  A huge part of the problem is the Democrats know Trump will get the credit, not them.
Illegal immigration on America's southern border has reached a critical point and a wall is the only way to seriously address the problem. 
Democrats deserve strong rebuke.
Democrats have put their hatred of Trump ("He's not my President" was the slogan after the election) above the interests of the country.  Will they sacrifice us as a nation so they can have power in politics?  Five billion dollars in the context of a budget that tops four trillion dollars is insignificant. 
This decision about the wall will affect the future of America as surely as the Revolutionary War with England did.  The difference is that rather than face another country where unreasonable economic and religious pressures were imposed upon us, we are giving our country away to illegal immigrants who require some sort of welfare support coming from the pockets of law-abiding citizens who are working for their American dream.
There is no such thing as a free lunch.
Working Americans know full well that "entitlements" granted to one group of people only come at the expense of another group of people.  Politicians seem to trivialize or forget this as they are being wined and dined in the elegant and isolated economies surrounding Washington, D.C.
Most Americans can't do like the Democrats and run away from their pressing responsibilities in Washington to go to another country to watch a special theater production.
Apparently, the 227 mile trip from Washington, D.C. to New York to see Hamilton where even the cheap tickets are nearly $300 and orchestra seats are $749 was too difficult.  Instead, they had to go 1560 miles away from Washington, D.C.  to Puerto Rico to be courted by 109 lobbyists, attend at least three parties, and hang with the cast of Hamilton. 
Talk about a job "perk."  But their perk is a poke, stab, and jab at Americans who want America to be great again. 
Greatness requires the realization there is no such thing as a free lunch.  Somebody pays.  Even if they continue to print money faster than the "wink-winks" of their eyes to each other in devilish deals which hurt America, it would eventually collapse our dollar or raise interest rates and then what?  Chaos.  That's not responsible governing, that's foolishness and deplorable behavior. 
The lobbyist/Democrat ratio was 3.9 to 1 in Puerto Rico.  And the money flowed from before the chartered 737 rose into the sky with the members, their families, and others.
They did this on the day 800,000 federal workers did not receive their first paycheck during the government shutdown? 
Awkward.  Crass.  Arrogant. 
I can hear the excuses.  "It was planned.  We didn't know there would be a government shutdown."  "It's part of my job to attend these because we learn the issues affecting the people."
What about the issues affecting America which you've been kicking down the road again and again to the point America will explode or implode because of loads of people coming across the open, unsecured border which creates a heavier load on legal citizens? 
While we do not have the resources to "wine and dine" you, we have votes and some of you are attempting to weaken legal voters so you can maintain your jobs (and only American citizens should have this right to vote because it IS America.  Otherwise, why are you so concerned about Russia influencing politics?  By your logic, illegal non-citizens can vote, so will you allow Russian citizens to have absentee ballots?).
Aren't you satisfied that you can have a pension of about $18,000 per year forever after working just five years while only 4% of most Americans in the private, non-government sector even have a pension? 
The free and open border is creating a bill that some are already paying for with life, limb, and liberties.  And the bill, the cost, is only going to grow unless we gain control of the border.
The future is bleak if we allow Democrats to convince us that having a border makes us weak.  It is wise and strong to see where problems are or are coming from and to take a stand for doing what's right for self-preservation of a nation.
Who does not lock the doors of their houses, cars, apartments, or in any way protect themselves?  If they saw even a small group of ten people approaching their car, would they jump out and say, "Here, what's mine is yours" and give it away as they walked and whistled their way to work? 
Instead, by refusing to close the borders and create a path without legal loopholes they are saying to the illegal immigrant, "Here, what's theirs is yours.  Take, enjoy, and don't forget to vote for us in the next election."
There are costs like federal crimes.  Despite full tracking on the state and local level, the US Sentencing shows that of those convicted of federal crimes, 44.2 percent were not U.S. citizens.  "What we can say, at least at the federal level, is that non-citizens are more likely to commit crimes than citizens," according to the Center for Immigration Studies.  How "more likely?"  2.5 times more likely.
At the known average of 2,000 captured illegals per day, can we agree that it is easier to patrol a physical barrier, i.e. a wall, than it is to patrol open areas?  Okay, maybe you weren't in the military like I was, but let me tell you, it is. 
The wall isn't meant just for the current and future safety of America and her citizens, but it also provides an orderly path and guide to legal ports of entry.
One Thing
What's one thing America can do that will make everything else easier and/or unnecessary [both short-term and long-term]?
With respect to the author of the book One Thing, Gary Keller, this is what he calls a "Focusing Question" which is a question he mentions in various formats throughout his book to get to important, real issues.
That one thing is to physically build the wall as soon as possible.  It is a national emergency, though not all can see it yet.  (The one thing Christians can do which would help on ALL levels is repent and return to the Lord, not in the hopes of restoring our nation, but because of our love for God, but that is another story.)
It fits the time when Clinton said illegal immigrants were affecting jobs, the delivery of public service, imposes burdens on taxpayers, and that we needed to secure the border, hire more guards (the wall would improve each border patrol member's effectiveness).
It matches the time President Bush said we shouldn't let people sneak into this country across our borders.
Hamilton's advice to Democrats?
To the Democrats who went to Puerto Rico to see Hamilton and those who stayed, here's a quote from Alexander Hamilton's The Federalist Papers, "Safety from external danger is the most powerful director of national conduct." 
The external danger is allowing "people to pour into the United States undetected, undocumented, unchecked and circumventing the line of people who are waiting patiently, diligently, and lawfully to become immigrants in this country."  Yes, that was the Nobel Peace Prize recipient and former president, Barack Obama. 
The conduct this directs is:  Build the wall.
Democrats should stop worrying about who gets credit and wins the next election.  Help keep the peace and win the prize for America - let's all build our wall together.  It's the right thing to do for so many reasons, like the strain on our resources is like killing the goose who lays the golden eggs, but especially because there is no such thing as a free lunch.
Editor's note:  Reference to welfare note above seems to be showing a refusal to connect.  The direct link is https://cis.org/Report/Welfare-Use-Immigrant-and-Native-Households, and you may have to copy and paste it.   
Please Note: We moderate all reader comments, usually within 24 hours of posting (longer on weekends). Please limit your comment to 300 words or less and ensure it addresses the content. Comments that contain a link (URL), an inordinate number of words in ALL CAPS, rude remarks directed at the author or other readers, or profanity/vulgarity will not be approved.