Thursday, June 27, 2019 @ 9:04 AM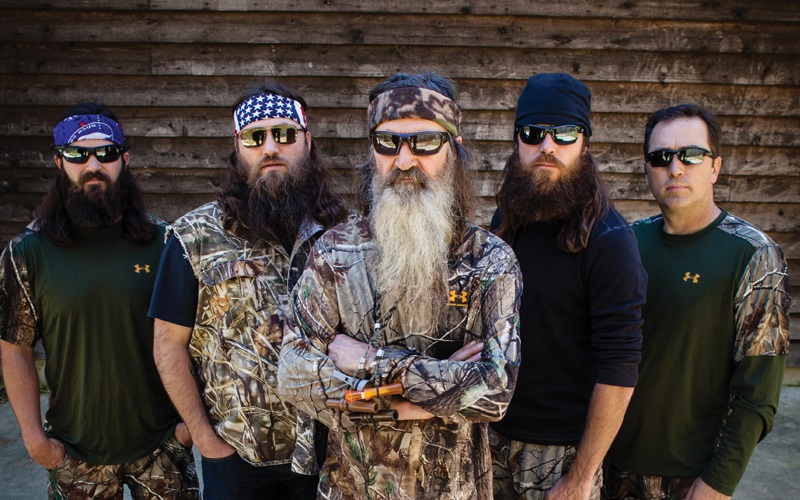 ATTENTION: Major social media outlets are finding ways to block the conservative/evangelical viewpoint. Click here for daily electronic delivery of The Stand's Daily Digest - the day's top blogs from AFA.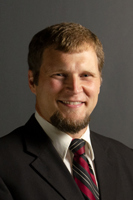 Matthew White
The Stand Writer
MORE
Lies. They invaded God's perfect creation with forbidden fruit and fig leaves.
And they have been a deadly force for countless souls through all time. Only God could number the lives ruined, nations destroyed, and destinies unfulfilled due to the power of deception.
Duck Dynasty patriarch Phil Robertson is no stranger to the ravaging effects of lies, and by his own admission, were it not for an encounter with Jesus, his life would have been drastically different – maybe even cut short. As a result of a dramatic conversion to faith in Christ, Robertson's life was forever changed, salvaging a marriage and family that were almost lost, building a multimillion-dollar business from the ground up, and using his platform to proclaim the gospel.
Robertson was one of the stars of the popular Duck Dynasty reality television series that aired on A&E for 11 seasons. By season 4, the show had become the number 1 nonfiction series telecast in cable history with 11.8 million viewers tuning in, as well as the number 1 series telecast in network history among all key demographics (tvbythenumbers.zap2it.com).
An outspoken advocate for conservative and Christian values, Robertson's never been one to shy away from the hot-button issues of our times – abortion, homosexuality, Second Amendment gun rights, and others.
In his new book, The Theft of America's Soul, he addresses the lies that once held him captive, the same lies that are stealing the soul of our nation today. Robertson sat down with AFA Journal to discuss the inspiration for this book.
Within the context of his own story of coming to faith, he shares his convictions regarding what it will take to steer our country back in the right direction.
AFA Journal: Why did you write The Theft of America's Soul?
Phil Robertson: I wrote the book to try to get people to rethink their position. When you do away with God and you have no knowledge of God, look out because it's going to be a slaughterhouse. It's going to be hell on earth.
Let's see if what the apostle Paul said 2,000 years ago is pertinent today: "And even as they did not like to retain God in their knowledge, God gave them over to a debased mind, to do those things which are not fitting" (Romans 1:28, NKJV).
God gave the Roman Empire over to a depraved mind – greed, envy, murder, slander, arrogance, disobedience to parents, and more. Fast forward 2,000 years, and you say, "My goodness! Nothing has changed!" 
Jesus taught [unbelieving people] that they have one father, and He has another Father. One controls Him and another one controls them. Without Jesus, you belong to your father the devil.
That's why I wrote the book. I wanted people to see two fathers. And you get to know God the Father only through Jesus Christ.
AFAJ: If there's no knowledge of God in our culture, how do you know He exists?
PR: You and I, my man – you out of Mississippi, I'm out of Louisiana – just a couple of rednecks sitting here but as we're talking, we're traveling around the sun at roughly 67,000 miles an hour, and my hair's not even blowing. The earth is spinning like a top at 1,000 miles an hour, and it takes 24 hours for us to make a complete revolution as we move around the sun.
The earth is tilted back 23.5 degrees. Because of that tilt, we'll see four seasons – spring, summer, fall, and winter – every year! To get that to work – that took a mighty large mind. That took God.
Furthermore, even our calendar documents Jesus coming. It's 2019 years since He showed up. Well if we're counting time by Him, He's bound to have been here, or we wouldn't be saying it's 2019 years since He got here.
What are the odds that of all the people who have been on planet Earth, we'd count time by Him? A lot of people walk on the planet. You and I are a couple of dudes walking on planet Earth. They're not going to count time by us. We haven't done anything big enough. You got to do something big.
AFAJ: Throughout the book, you give a very honest presentation of your personal testimony. You may get some pushback from being a little too honest. What do you say to that?
PR: You have to understand that His death for our sins provides a way for them to be removed. "Blessed is the one whose transgressions are forgiven, whose sins are covered. Blessed is the one whose sin the Lord does not count against them" (Psalm 32:1-2).
Well, if that's the case, I speak freely of what I used to be because I know my sins have been forgiven. The people who are not sure they have been forgiven are the ones who are a little hesitant on talking about their past sins.
Once you know you're forgiven of your sins, you don't mind talking about it. So, I just tell people, "Here's where I was: dead in my sins, heathen, immoral, getting high and drunk." But at 28, I heard the good news of Jesus, believed the promise, and had my sins removed. That's where I was. We're all sinners, so why not just tell people.
AFAJ: How do you handle the critics and those who reject the message?
PR: I don't get depressed when I share the gospel with someone and they say "Get that Bible out of my face." We know from the parable of the sower that not everyone gets it, but for everyone that makes it, the human race is worth it [Matthew 13]. I don't mind them cursing me from time to time. I don't even hold it against them, and I'm like, "Just think about it, dude," and I tell the next one.
And you see what happened to Jesus's disciples, every one of them died a violent death but John. They were all killed, so if that's what comes to me … I usually am within arm's length of something like that rifle there beside you. So, we arm ourselves with the Bible and with weapons, and we go forward. It's a tough world out there. 
AFAJ: Near the end of the book, you challenge the church. How are we falling short as the church today?
PR: People say things like, "Y'all going to church today?" They shouldn't say that. We are the church. The best we can say is we're going to meet with the brothers and sisters today. Is the church meeting? Yeah, we're going to meet on Sunday and sing and get us a little charge, but then we are to continue our worship all the rest of the week as well.
Look at the apostles in the book of Acts. They didn't get it down to one little meeting; those guys were wide open out there in public in spite of getting the fire beat out of them and being locked up.
A couple of hours on Sunday morning inside a church building, everybody's going to act pretty good. But when we walk out of those doors and go to our workplace and where we shop, we should still be salt all the time.
There's 168 hours in a week. Is a couple of hours a week enough? No, that's not going to get it. That's what's happening to America – our culture is imploding because we, the body of Christ, are not being salty enough, and we're the salt and light of the world. We've got to get out of these church buildings.
I mean you can go there, fine; sing some songs, great. But that's just a little part of your worship. You walk out that door, and the action is outside the walls of that structure. You can't confine Him right there, it's too restrictive. You should have an impact on this world. What I'm saying is, we've become a little lazy, and we've got it too structured, and we're confining God to too tight a place.
AFAJ: Is the simplicity of the gospel lost on us today?
PR: The gospel: we all make mistakes, we all sin, and we're all going to die physically. Jesus comes down and solves the whole thing. Amazingly, in a three-day period, He solves our problem. Look, I've never read a story like that in my life, ever! But for whatever reason, early on I missed it.
One of the reasons I'm so adamant about just going out there and letting her rip is because I thought, Well, if I missed it for the first 28 years, how many more might have missed it? I've come to find if you go out there and canvas America and just ask people, "What's the gospel of Jesus?" you'll be amazed at how many people tell you everything except that Jesus died, was buried, and raised from the dead. It's not complex, we just need to preach the good news of Jesus and get on with it.
AFAJ: In the book, you talk about the lies that are destroying our country. You once believed those lies, but ultimately found the Truth. How do you think your life would be different if you'd continued to believe the lies and reject the Truth?
PR: I'd probably be dead. With the bunch I was running with, it's a strong possibility I would have never made it out. But God smiled on me. I sat down with that preacher and thought about what he said. I was stunned that I had missed it. Since I missed it, I'm trying to do my best to preach it so others won't miss it.  
See AFAJ's interview with Kay Robertson at afajournal.org, 5/14
____________________
Lies versus Truth

In The Theft of America's Soul, Phil Robertson exposes the lies the devil has used in his war to destroy America. By using his personal testimony throughout, Robertson clearly illustrates how easy it is for one to fall victim to the devil's cunning ways.
In 10 chapters, the book tackles 10 of the most dangerous lies that culture and even the church have too often fallen for. Each lie is then refuted with the truth. For example, Chapter 3 says, "THE LIE: Truth is relative. THE TRUTH: There is absolute truth and it comes from God." Chapter 10 begins with "THE LIE: Christians should shut their traps. THE TRUTH: God's people are his prophetic voice in the world."
Robertson also issues a clear challenge to the church, urging believers to remember their purpose, get outside their comfort zones, and spread the good news of Jesus. He says, "If America would awaken to … the truth and good news Jesus came to bring us, it might just change everything."
Learn more at theftofamericassoul.com. Available at retail and online booksellers.
Editor's Note:  This originally appeared in the July AFA Journal print and online editions.  
Please Note: We moderate all reader comments, usually within 24 hours of posting (longer on weekends). Please limit your comment to 300 words or less and ensure it addresses the content. Comments that contain a link (URL), an inordinate number of words in ALL CAPS, rude remarks directed at the author or other readers, or profanity/vulgarity will not be approved.