Wednesday, July 31, 2019 @ 01:42 PM
ATTENTION: Major social media outlets are finding ways to block the conservative/evangelical viewpoint. Click here for daily electronic delivery of The Stand's Daily Digest - the day's top blogs from AFA.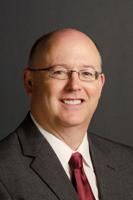 Dr. Robert Youngblood
Assistant Digital Media Editor
MORE
When she talked about "dark psychic forces" affecting the people of the world politically and socially, Marianne Williamson, Democratic presidential candidate, told a partial truth about spiritual warfare which may seem familiar to those who read the Bible (Ephesians 6:12). 
Any other resemblance to truth from the Bible is lost to her or will be twisted.  Despite being lost to that truth, she could win the presidency.  Yes, I am calling it.  She could win the presidency.  It's more than how Google went nuts over her "dark psychic forces" comment. 
Trump calculated the cost during his debates and said he could win the election with emotion alone.  Williamson has that possibility too.  It is an emotion where people believe God is love, but forget He is just and holy.  It is an emotion of people desiring something greater than worshipping God. 
Unlike the comic strip where Pogo laments, "We have met the enemy and he is us," the entire Democrat platform seems to run on an assumption of "We have seen God and God is us."  Those who would dare accuse our God of not caring because He makes us suffer the consequence of the Fall have no problem being God as they take the most defenseless, innocent lives through abortion.
They believe they have the luck of the Universe on their side, but instead of hanging onto a rabbit's foot for luck they hold onto … I can't even write it.  I can see the dismembered parts in my mind yet wish I couldn't. 
Christians must know how to vote for the right person in this next election with the knowledge that no one will be perfect, but also knowing there are some things which weigh our nation heavy for judgment from God unless we repent.  Abortion is only one of those things in our field of sin.  That field is an image which haunts me.
It is where the Father of Lies' brimstone breath blows across blooming dandelions fertilized by the blood of the innocent, as he hopes those seeds will allow him to kill, steal, and destroy even more of our life, liberty, and justice.  A smug, satisfied grin crosses his face because he knows he and his minions are defacing and defaming the Declaration of Independence and the Constitution.  The devil's delight is turning these documents from the independence regarding having religious freedoms and removing unjust taxes which England had imposed on us to his vision of a declaration of independence from God Himself.
The Democrat debates haven't quite gone as far as from "Thou shalt have no other gods before Me" to "I am God, so bend your knee."  But people who know the Bible know 90-foot statues and forced worship are possible (Daniel 3:1-25).
Transpseudodiety and the Antichrist
A deadly combination of "anyone can be anything" plus "questioning my belief make you less than me and a hater" plus a readiness to quickly build the Temple in Jerusalem has created the perfect environment for the Antichrist.  If people cannot argue with a 5'9" white man who identifies as a 6'5" Chinese woman (it's on YouTube), who would question someone with the audacity to sit in a newly built Temple in Jerusalem and call himself/herself God?  (2 Thessalonians 2:4; Revelation 13:6-7)
This cultural stew forced me to create a new word:  transpseudodiety.  It basically means when humans believe they are God or can become as God.  Yes, false gods.  The word might be new (or not), but the sin isn't.  What do you say?  Do you like the word?
"Hogwash!" say some.  Not exactly.  "Hogwash!" is how Williamson started the answer to "Was Jesus the only Son of God?"  She believes Jesus "was a human being who while on earth completely self-actualized and fulfilled in all ways the potential glory that lies within all of us."
Oddly, Williamson carries a 100% pro-choice stance on abortion rights while simultaneously while discussing miracles, "The issue here is that the birth of a child is a miracle – and that we are surrounded by the miraculous, but we don't have a miracle-minded perception," and that "We all contain nuggets of glory." 
How glorious it must be for a potential god to prevent another potential god from fully self-actualizing. 
Where Yoda got it wrong
Many of us have been conditioned by a quote from a film I so love when Yoda says, "Fear is the path to the dark side."  As Christians, we should have an issue with this, but because it seeped into our minds through entertainment, we often don't think about it. 
Bert Harper, co-host of Exploring the Word found on www.afr.net and radio stations across America, tried to clarify this for me recently.  I asked how to explain the difference of what "fear the Lord" means in the Bible compared to what most people in our culture may assume. 
Harper shared, "Fear is not about fright in the Bible.  It's more along the lines of respect like we should have for our parents and their position.  Along with the position and authority, parents hold the responsibility for judgment which yields punishment and praise which yields reward.
"Another way to get the idea of respect the Bible conveys is if you've ever been before a judge.  You know without a doubt you are not in charge, that you will be looked at by a standard which the judge will determine by applying the rule and letter of the law, and that your life may be forever affected."
"Unlike fear as most would think of it today," added Harper, "when people fear or respect God properly as the Bible means, it leads to the worship of God."
While there are many verses about the fear of God, three stand out:
Proverbs 9:10 (ESV), "The fear of the Lord is the beginning of wisdom, and the knowledge of the Holy One is insight."
Matthew 10:28 (ESV), "And do not fear those who kill the body but cannot kill the soul. Rather fear him who can destroy both soul and body in hell."
Psalm 25:14 (ESV), "The friendship of the Lord is for those who fear him, and he makes known to them his covenant."
If we respect who God really is, we begin to see he is holy and that breaking His laws is called sin.  The second verse shares how a holy and just God will condemn people to hell unless they come to know the Holy One referenced in the first verse, Jesus.  Not Jesus as Williamson thinks, as an evolutionary possibility which we can become, but Jesus as God the Son who suffered for our sins, died, and then rose again.  It isn't a "Jesus + my effort" gets me to heaven type of contract.  It isn't an "I'm better or more spiritually evolved than them" method either.  For those who know this peace with God and under God's terms alone, then they truly have a friend in Jesus, instead of hearing, "And then I will declare to them, 'I never knew you; depart from Me, you who practice lawlessness!" (Matthew 7:23)
It is with great sadness I must write that in today's world, in today's America, just because something is a law, that doesn't mean it is morally right according to God's Word.  This is true for more than just abortion.  Man's laws cannot overrule God's morality, and it is shameful that the Democrats are attempting to say they have the high moral ground. 
The preacher said it best in Ecclesiastes 12:13, "The end of the matter; all has been heard.  Fear God and keep his commandments for this is the whole duty of man."
Please Note: We moderate all reader comments, usually within 24 hours of posting (longer on weekends). Please limit your comment to 300 words or less and ensure it addresses the content. Comments that contain a link (URL), an inordinate number of words in ALL CAPS, rude remarks directed at the author or other readers, or profanity/vulgarity will not be approved.