Thursday, July 18, 2019 @ 11:36 AM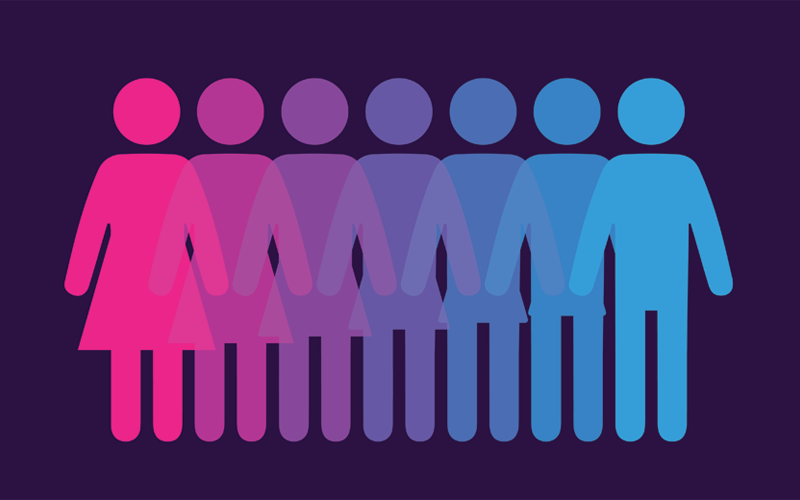 ATTENTION: Major social media outlets are finding ways to block the conservative/evangelical viewpoint. Click here for daily electronic delivery of The Stand's Daily Digest - the day's top blogs from AFA.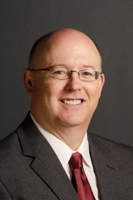 Dr. Robert Youngblood
The Stand
MORE
Editor's Note:  Parts of this article are not recommended for children even though some are allowing children to have the sex "change" reassignment procedures.  Intersex is addressed in the resources at the bottom.
When she told me she was a he, it happened like this:
"Thank you, ma'am," I said for her help.
"No.  It's sir."
"Sir?"
"Yes, I'm a man."
"A man?"  My brain was spinning. 
"Yes," said she who looked nothing like a he.
"But genetically, no matter what you do, you're a woman."
Yes, this was awkward for both of us (and those watching – it was a public place).  Yet, for people considering this change and us around them, it is relevant.
Over time, she shared how she mentioned the incident above to her counselor.  I've shared my concern about the increased suicide rate for those who are changing sex.  Basically, I do not agree with her choice, but I haven't written her off as a human.  I just can't call her a "he" or "sir."
I call her by her first name, a name which can be used by either gender, so it is her birth name. 
Some will call my interaction(s) intolerant.  Some may be so angered by them to the point that through their anger and beliefs, they may even call me a hater (while ironically showing their hatred toward me?).
True tolerance doesn't mean accepting all beliefs as legitimate, at least according to the historical definition.  WordNet dictionary says it means "a disposition to allow freedom of choice and behavior."  Synonyms include patience, long-suffering, and forbearance. 
What she and I had, after my initial shock, is known as a civil discourse to enhance understanding of each other's sides.  This did not lead to a common ground where we both changed our minds.  She continues forward to go through the extreme difficulties of the surgeries and shots.  And it did not lead to change for me to call her by a non-biologically correct gender.  
The emotional definition of tolerance means "accepting all views as true" and is often combined with a historical definition of intolerant plus an angry tad of fascism by trying to force others to agree with them.  This is seen in multiple stories across the world, like Canada (Christian man fined $55,000 pointing out political candidate's biological sex), England (UK government fires Christian doctor who rejected using transgender pronouns) , and America ($60,000 settlement for an Oregon transgender who insisted on being called "they" by  coworkers who dared to use the pronoun "she."). 
The emotional definition of tolerance is demonstrated when you get people like the ones in this video who say to a 5' 9" white man that they would accept his choice if he identified as a 6' 5" Chinese woman. 
Very few who made it to the video could say, "No, you're not Chinese.  You're probably American or Canadian.  But you're definitely Caucasian.  And for being 6'5" tall?  All we need is do is to measure it."
In a world where personal identity feelings matter more than facts, most on the video even had difficulty answering "Yes" when he asks, "Would you be willing to tell me I'm wrong?"  Just because something can be expressed, it doesn't mean the expression is true.  And if we can't agree about basic biological truths, how are we going to agree on more difficult things involving the spiritual truth of the gospel of Jesus?
People usually want to be accepted as they are and to not be told they are wrong.  They want support for their dreams.  There are many who warn the path of transgenderism is more of a nightmare, and more who would like to, but are afraid of the backlash of the LGBT community.  When truth is suppressed, this isn't tolerance.  When the truth is forced to be silent, it demonstrates fascism.
So if someone you know (or even you) wants to change your sex, you better know more about this industry: 
Even secular media sources are talking more about the lies behind this industry. However, mass media news and reality shows still paint it as somewhat glamorous.
Surgery won't reassign sex, because our sex is determined when we were in the womb. Sex is binary, either male or female.  Identities are in our thoughts or feelings. 
Surgery only masculinizes or feminizes someone's outward appearance. People aren't born in the wrong body.  It is biologically impossible to change one's sex.
There are at least 6500 genes which are expressed differently in men and women which will continue to function as the sex someone is born as.
The facts of biology won't be changed by your feelings or even the fact that you can get a surgery which they call "reassignment."
Up to 20% have regret, even after the operations, according to over 100 international medical studies. The reality of the expected results does not meet the mind's expectations, which caused a 44-year-old woman in Belgium to request euthanasia after the surgery because she was psychologically distraught.  "I was ready to celebrate my new birth.  But when I looked in the mirror, I was disgusted with myself," said Nancy  Verheist (birth name) who wanted to be known as Nathan.  They granted the euthanasia.
A study from 2016 Centers for Medicare and Medicaid indicated there were no meaningful improvements to the quality of life.
Suicidal thoughts don't reduce if the person had them before. Or they become a new reality.  But mass media won't tell you that.
Body-identity Integrity Disorder (BIID) is when people want to cut off healthy body parts. For instance, someone who identifies as an amputee but has all his/her body parts would not be allowed surgery to remove body parts to become an amputee.  Their feelings are ignored while those wanting to "change" their sex are not.  Therefore, the medical doctors willing to do these reassignments ignore the facts above to make money off gender dysphoria or BIID, and therefore are probably violating the Hippocratic Oath of "Do no harm."  Remember this in case you need to sue the doctor later if you have regrets.  But they'll make you sign paperwork to prevent that because they know.
There is an institute in Belgrade who does gender re-re-assignment for those who regret previous surgeries and want to return to their biological sex.
Harvard professor Jerome Kagan, with 40 years of studying children, says parents who are particularly affirming of their children's cross-sex identification ultimately have outcomes in health and well-being which are worst.
Another lie is once you change you'll be happy. The stories of those formerly in the LGBTQ choice proves otherwise. 
A Christian Response
"You can't just change something on the outside to make the inside feel better," shares Todd Friel in a video on his site about the confusion, hurts, and regrets transgenders have.  He warns Christians and provides discernment to help.  "You can't actually change your body to change your thinking."
Broken or busted thinking is something all of us suffer after Adam and Eve sinned.  It is often referred to as the noetic (mind) effects of sin or the fall.  "God converts the human being," Friel said, "and then goes about fixing their thinking.  So that means there is hope for these people."
Friel's site, www.wretched.org, shares, "Wretched is the very core of the Gospel:  that God would save wretches like us."  Compassion, clarity, and love are the way we should communicate while remaining true to what Jesus said in Matthew 4:17, "From that time Jesus began to preach, saying, 'Repent, for the kingdom of heaven is at hand.'"
"We should be able to say, 'This is a sin issue, but great news, God specializes in sin issues!'" shared Friel.
"We don't want people who are struggling with understanding what their gender is to get the same message [of anger]," said Friel.  "If we talk about them as if they are the scourge of society … they will not be hearing We love you, and we want to help you, and we can help you, because you need help." 
Sure, it's fine to help people stay or remain the sex they were born, but aren't we commissioned to do more so they might be born again like Jesus told Nicodemus in John 3:3?
Sin affects the mind
Working on this article made me reconsider the meaning of Isaiah 55:8-9 related to the aftereffects of the fall on all of our minds:
For my thoughts are not your thoughts, neither are your ways my ways, declares the LORD.
For as the heavens are higher than the earth, so are my ways higher than your ways and my thoughts than your thoughts.
Dr. Steven Cook from Thinking on Scripture writes, "Sin permeates every aspect of our being, corrupting the mind and will, so that the natural tendency of our heart is to think according to the ways of the world. A hostile heart may search the Scriptures to know God's Word and yet be completely closed to accepting its message."
Cook continues later in the article, "Sin infects us all. We can't control it and within ourselves we don't have the cure. Without God, we are helpless. But God has a solution for a mind damaged by sin."
That solution is the gospel where Jesus' work reestablishes the relationship God desires with us, the pre-fall relationship.  Jesus saved this relationship for those who realize it isn't free, that someone has to suffer the justice of a Holy God.  Jesus suffered so we wouldn't suffer eternally away from the presence of God.   None of us earn or deserve salvation, though after being saved too many of us forget that fact. 
When we come to have peace with God through Jesus, it is then we can agree with Ephesians 3:20-21:
Now to him who is able to do far more abundantly than all that we ask or think, according to the power at work within us, to him be glory in the church and in Christ Jesus throughout all generations, forever and ever. Amen.
So, while this isn't always easy, we must apply the gospel to every aspect of who we are – whether we like our bodies or not.  We Christians must apply the fullness of the gospel and share it, even if those we love like their bodies or not.  Remember 1 John 4:19 ESV, "We love because he first loved us."  So let us share the full truth through love as we serve our Savior.
_____________________
Resources for help:
Many resources are hyperlinked above so you may click and explore according to your interest.  Please consider these too:
Transgenderism & similar concerns: 
Finding out more about God and the Gospel: 
An explanation of the gospel from Bert Harper who co-hosts Exploring the Word found on afr.net and radio stations across the United States.
peacewithGod.net has an interactive chat or an email can be sent. It also includes resources for young or new Christians who want to grow stronger in Christ.
NeedHim.org also has interactive chat along with other resources to help you explore the good news which Jesus brings to sinners.
Answers to "The Biggest Question" can be found on Friel's site here: https://www.wretched.org/biggestquestion/
An expository verse-by-verse explanation of the gospel can be found here at Thinking Scripture.
Please Note: We moderate all reader comments, usually within 24 hours of posting (longer on weekends). Please limit your comment to 300 words or less and ensure it addresses the content. Comments that contain a link (URL), an inordinate number of words in ALL CAPS, rude remarks directed at the author or other readers, or profanity/vulgarity will not be approved.