Wednesday, August 14, 2019 @ 01:54 PM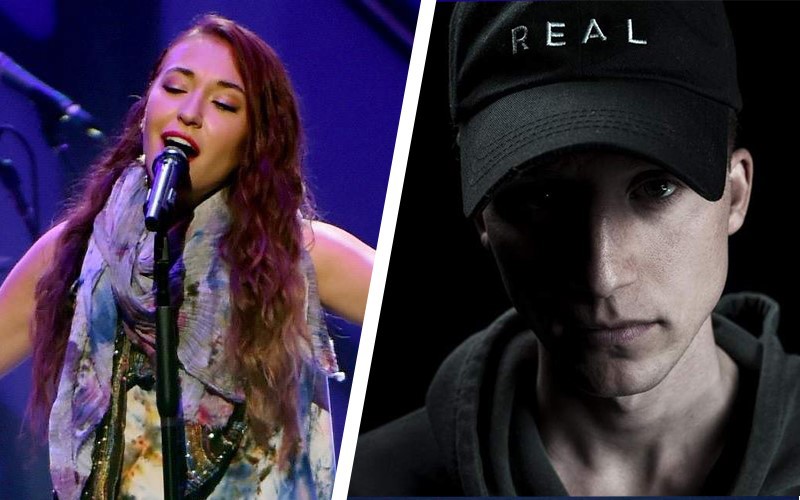 ATTENTION: Major social media outlets are finding ways to block the conservative/evangelical viewpoint. Click here for daily electronic delivery of The Stand's Daily Digest - the day's top blogs from AFA.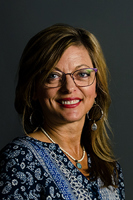 Anne Reed
Former Staff
MORE
Lauren Daigle's song "You Say" took the No. 1 spot several weeks ago on Billboard's Adult Contemporary radio airplay chart. As a worship ballad that includes expressions of surrender in words like, "Taking all I have and now I'm laying it at Your feet, You have every failure God, and You'll have every victory," it is no surprise that it topped Christian charts for months. But it's positioning on secular charts has surprised many in the Christian community.
Some Christians are offended by the notion that a Christian song would or could cross over into the secular world, many viewing the mere possibility as evidence that an artist is weakening the gospel message. Daigle's failure to definitively identify homosexuality as sinful behavior in a December 2018 interview with IHeart Radio could be (and is) used as fodder to support such a position.
I get it. Even before I had surrendered my life to Christ, it bothered me as a teen when at least one of Amy Grant's hit songs could have been written about God or the cute guy next door. Was it intentional? I don't know, but in my lost and angry state, I was on a hypervigilant search for hypocrisy in those who called themselves Christians.
It is unquestionably a valid concern. We've watched many artists move off the Christian platform and into the more lucrative secular environment and fall away from the faith altogether – revealing impure motives or shallow, thorny heart-soil, cluttered with competing interests and values. 
On the other end of the spectrum, some believers are overly impressed when Christian artists cross into the secular arena, placing far too much importance on the opinion of the world as if it somehow validates our voice as Christians.
And though I have no desire to instigate debates on the subject, I realize readers will vehemently defend their position. Sadly, some will do so without reading beyond the headline.
But maybe, as we argue these points, we are missing something profound.
This article is not written for the purpose of stirring up dissension in the body of Christ but to remind us of our unified purpose.
It's about the lost.
"You Say" has captured the attention of millions of everyday people in our society. This fact should motivate us to spend some time studying the lyrics.
Maybe God has laid out a red carpet and handed us a periscope that we may look and see into the eyes and hearts of the world.
Similarly, a Fox News headline published last week read "This Christian rapper has the No. 1 album right now..." His name is NF, which is a simple abbreviation for his full name, Nathan Feuerstein. I had never heard of him. I'm not exactly in the loop when it comes to rap music. But I've spent a number of hours listening to his album and watching his videos over the last couple of days. I've cried – almost sobbed – as I watched with intrigue as this 28-year-old man artistically and powerfully presents his deep inner struggles with unusually raw honesty, yet without explicit language or immodesty typically saturating rap videos.
One particularly aching song, "How could you leave us?" tells of the loss of his mother to opioid overdose and the pain it caused (and still causes).
NF is struggling. It is evident in his lyrics – battling to let go of the pain, to release the burdens weighing him down, to let go and truly move forward into freedom.
People relate. Inner turmoil is prevalent in a society where the consequences of sin have left many in an utter state of confusion and hopelessness. And people, especially young people, are looking for answers, for true identity, purpose, and freedom – something immoveable, meaningful, and real. 
The lyrics are below for "You Say" by Daigle and "The Search," NF's theme song of the album topping the charts. I'm asking you to stop – to join me in reading the words slowly and carefully while asking the Holy Spirit to reveal His heart for the lost and struggling souls who are identifying with these words, to give insight and prayer direction. Perhaps, as you do so, He will put certain loved ones into your sights. Or maybe He will prepare you for conversations with strangers you may run into today, or tomorrow, or the next day.
Jesus is the ultimate hope for all humanity. As Christ-bearers, we are to be ready at all times to give a reason for the hope that is within us.
 "You Say"
by Lauren Daigle
I keep fighting voices in my mind that say I'm not enough
Every single lie that tells me I will never measure up
Am I more than just the sum of every high and every low
Remind me once again just who I am because I need to know
Ooh oh
You say I am loved when I can't feel a thing
You say I am strong when I think I am weak
And you say I am held when I am falling short
And when I don't belong, oh You say I am Yours
And I believe 
Oh I believe 
What You say of me 
I believe
The only thing that matters now is everything You think of me
In You I find my worth, in You I find my identity
Ooh oh
You say I am loved when I can't feel a thing
You say I am strong when I think I am weak
And you say I am held when I am falling short
And when I don't belong, oh You say I am Yours
And I believe 
Oh, I believe 
What You say of me 
Oh, I believe
Taking all I have and now I'm laying it at Your feet
You have every failure, God, You have every victory
Ooh oh
You say I am loved when I can't feel a thing
You say I am strong when I think I am weak
And you say I am held when I am falling short
And when I don't belong, oh You say I am Yours
And I believe 
Oh, I believe 
What You say of me 
I believe
Oh, I believe 
Yes I believe 
What You say of me 
I believe 
"The Search" 
by NF 
"Hey, Nate, how's life?"
I don't know, it's alright
I've been dealin' with some things like every human being
And really didn't sleep much last night
"I'm sorry," that's fine
I just think I need a little me time
I just think I need a little free time
Little break from the shows and the bus rides, yeah
Last year I had a breakdown
Thoughts tellin' me I'm lost getting' too loud
Had to see a therapist, then I found out
Somethin' funny goin' on up in my house
Yeah, I started thinkin' maybe I should move out
You know, pack my cart, take a new route
Clean up my yard, get the noose out
Hang up my heart, let it air out
I've been searchin'
"What does that mean, Nate?" I've been learning
Grabbin' my keepsakes, leavin' my burdens
Well, I brought a few with me, I'm not perfect
Lookin' at the view, like this concerns me
Pickin' up the cues, right? I'm quite nervous
Hate it when I lose sight, life gets blurry
And things might hurt me
It's prolly gonna be a long journey, but hey
It's worth it, though
Cold world out there, kids, grab your coats
It's been a minute, I know, now I'm back to roam
Lookin' for the antidote to crack the code
Pretty vivid; I admit it, I'm in classic mode
Don't need pity given to me, but I can't condone
Talkin' down to me, I'ma have to crack your nose for crackin' jokes
I'm lookin' for the map to hope, you see it?
Been makin' a whole lot of changes
Wrote a song about it, you should play it
I get scared when I walk on these stages
I look at the crowd and see so many faces, yeah
That's when I start to get anxious
That's when my thought can be dangerous
That's when I put on my makeup and drown in self-hatred
Forget what I'm saying, and—
Where'd the beat go?
Oh, ain't that somethin'?
Drums came in, you ain't see that comin'
Hands on my head, can't tell me nothin'
Got a taste of the fame, had to pump my stomach
Throw it back up like I don't want it
Wipe off my face, clean off my vomit
OCD, tryna push my buttons
I said don't touch it, now ya'll done it
I can be critical, never typical
Intricate with every syllable, I'm a criminal
Intimate, but never political, pretty visual
Even if you hate it, I'll make it feel like you're in it, though
You call me what you wanna, but never call me forgettable
Leave you deep in thought, I could never swim in the kiddle pool
Way that I been thinkin' is cinematic, it's beautiful
Man, I don't know if I'm makin' movies or music videos (Videos, videos)
Yeah, the sales can rise
Doesn't mean much thought when your health declines
See, we've all got somethin' that we trapped inside
That we try to suffocate, you know, hopin' it dies
Try to hold it underwater but it always survives
Then it comes up out of nowhere like an evil surprise
Then it hovers over you to tell you millions of lies
You don't relate to that? Must not be as crazy as I am
The point I'm makin' is the mind is a powerful place
And what you feed it can affect you in a powerful way
It's pretty cool, right? Yeah, but it's not always safe
Just hang with me, this'll only take a moment, okay?
Just think about it for a second, if you look at your face
Every day when you get up and think you'll never be great
You'll never be great—not because you're not, but the hate
Will always find a way to cut you up and murder your faith (Woo)
I've been developin', take a look at the benefits
Nothin' to meddle with, I can never be delicate
Am I even relevant? That depends how you measure it
Take a measurement, then bag it up and give me the evidence
Pretty evident; dependable can never be tentative
I'm a gentleman, depending on if I think you're genuine
Pretty elegant, but not afraid to tell you to get a grip
Proper etiquette, I keep it to myself when I celebrate, ah
It's that time again
Better grab your balloons and invite your friends
Seatbelts back on, yeah, strap 'em in
Look at me, everybody, I'm smilin' big
On a road right now that I can't predict
Tell me "Tone that down," but I can't resist
Y'all know that sound, better raise your fist
The search begins, I'm back, so enjoy the trip, huh
Please Note: We moderate all reader comments, usually within 24 hours of posting (longer on weekends). Please limit your comment to 300 words or less and ensure it addresses the content. Comments that contain a link (URL), an inordinate number of words in ALL CAPS, rude remarks directed at the author or other readers, or profanity/vulgarity will not be approved.