Wednesday, November 13, 2019 @ 9:09 AM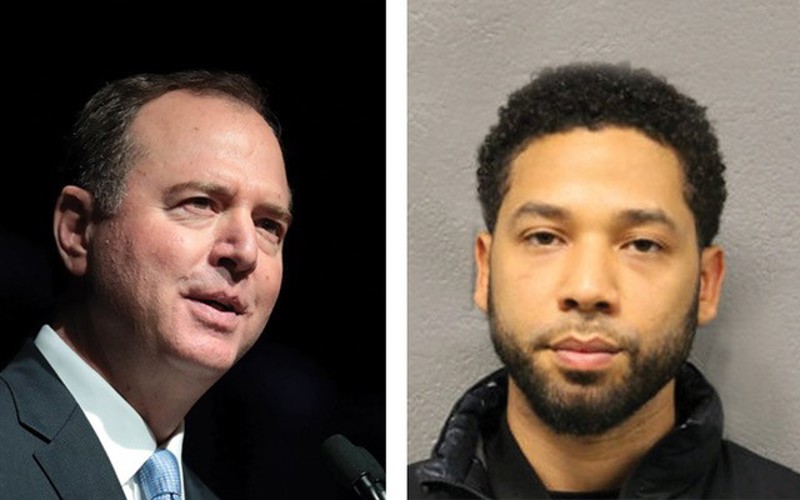 ATTENTION: Major social media outlets are finding ways to block the conservative/evangelical viewpoint. Click here for daily electronic delivery of The Stand's Daily Digest - the day's top blogs from AFA.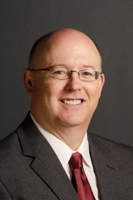 Dr. Robert Youngblood
The Stand
MORE
If the allegations against Adam Schiff are true, if he truly is Shifty Schiff, then Schiff is building his House investigation and impeachment proceedings on sand which will burn hot through his soul and not just on the soles of his feet. 
Unfortunately, it will also taint the soul of our nation with further distrust in government and the belief in a Deep State that truly doesn't love America nor its founding ideals but instead wants power and control via manipulative machinations to grind our freedoms away.  God help us.
In April, I wrote an article that applies to this impeachment process and Schiff's leadership of it.  The similarities between Schiff and Jussie Smollett should be noticed.  Part of what I wrote included:
When Romans 11:22 shares about the kindness and severity of God, some in today's culture don't want to believe a God of love can actually hate sin.  Billy Graham once wrote, "… that God hates sin just as a father hates a rattlesnake that threatens the safety and life of his child.  God loathes evil and diabolic forces that would pull people down to a godless eternity just as a mother hates a venomous spider that is found playing on the soft, warm flesh of her little baby."
Chicago and America have recently seen such poisonous actions related to the Smollett case – actions God detests. 
USA Today reported the Chicago mayor and police are outraged at the dropped charges.  Police Superintendent Eddie Johnson said prosecutors and Smollett are "hiding behind (court) secrecy to broker a deal to circumvent the judicial system."  He continues to stand behind his detectives, and added, "At the end of the day, Mr. Smollet committed this hoax.  Do I think justice was served?  No."
Chicago is still suing Jussie Smollett to recover more than $130,000 for the time, energy, and money used to investigate the false accusations he made that MAGA hat-wearing Trump supporters attacked him.  It was a lie. 
How much time, energy, and money have been wasted on Schiff's secrecy-showered scandalous gossip circle for his leak-loving media megaphones?  How much of what he brings is a lie too?  Partial releases versus full testimony?  The anonymity of accusers?  Second-hand and third-hand information?  Bring everything into the light and let's see what happens.
Schiff and his crew have been building their tower of babble in secrecy to ruin the reputation of a president – not that he seems to care what most people think, except those who vote for him.  Trump seems to truly love America, more so than those who use the laws of America to claim to bring justice while performing injustices. 
Maybe, assuming Trump survives this, he will reconsider prosecuting Hillary, Biden, and others who have more judicially solid cases of crimes that deserve punishment.  If there is a Deep State, and if the Deep State is part of the swamp, then Trump may now realize you can't be friends with alligators who want to eat you.  These impeachment proceedings may awaken the formerly forgiving president to the reality of the necessity to do his job he's been called to do along with all the other things he's promised to do when campaigning.  That would be good for America.
Let my God be the judge between you and me related to these issues as He certainly knows more about all of what's happening in each of our hearts and their hearts.  If Schiff's actions are due to hatred of Trump for whatever reason – a future election, power, political favor, anger, personal vendetta, money, fame, cover-up wrongs of party friends or family – then enough.  It's time for him to fess up and be done.  If not to the world, then to God Himself.
So, here, Mr. Adam Schiff and the House Intelligence Committee, I bring God's Word to you so you are warned and can turn quickly.  The path you take is personally dangerous to your souls, and definitely dangerous to this nation's future IF you find yourselves on this path of seven things God hates.
Even if you win via lies and sleight-of-hand, you will lose dramatically.
God is not blind.  Just like God hated the things Jussie Smollett did in Chicago, if these apply to you and your committee, then He hates them too:
There are six things the Lord hates,
    seven that are detestable to him:
        haughty eyes,
        a lying tongue,
        hands that shed innocent blood,
       a heart that devises wicked schemes,
        feet that are quick to rush into evil,
       a false witness who pours out lies
        and a person who stirs up conflict in the community.
(Proverbs 6:16-19 NIV)
God's kindness is through obedience and trust in Jesus.  Trust me, none of us want His severity for being unrighteous for any of the seven things listed above or any of His other commandments.
While hypocrisy charges will fly, especially when God's Word gets involved, realize this:  God doesn't judge us against each other but against His Word.  God won't need to be the judge between us, for He is the judge of us. 
It isn't about who is the worse sinner, it's about having any sin at all.  Sin is reprehensible, deplorable, detestable, and a stench to Holy God.  Republicans aren't deplorable to God, neither are Democrats, nor Independents.  Sin is.  All the social justice in the world won't save your soul or mine if any sin is found in it.  Bad news.  We're all sinners.
Jesus warns about the "worse sinner" scenario and gets to the gist of our life this side of eternity in Luke 13:2-3 "Do you think that these Galileans were worse sinners than all other Galileans, because they suffered in this way?  No, I tell you; but unless you repent, you will all likewise perish." 
He repeated it in verse 5, "No, I tell you; but unless you repent, you will all likewise perish."
Beware the shifting sands of self-serving wants.  Jesus warned us all, "What good will it be for someone to gain the whole world, yet forfeit their soul?  Or what can anyone give in exchange for his soul?" (Matthew 16:26 NIV). 
Yes, Mr. Schiff, if you're on that path, you've put your soul at risk.  This is true for all of us if we're on that path.  Unfortunately, because you are in leadership and power, you are affecting the souls of this nation too.  God help us.  
Note:  God loves you more than any love you've ever felt or are aware of right now.  Please visit here or here or here for more information about the good news of God's love provided through Jesus' sacrifice and resurrection.
Please Note: We moderate all reader comments, usually within 24 hours of posting (longer on weekends). Please limit your comment to 300 words or less and ensure it addresses the content. Comments that contain a link (URL), an inordinate number of words in ALL CAPS, rude remarks directed at the author or other readers, or profanity/vulgarity will not be approved.