Thursday, January 23, 2020 @ 6:05 AM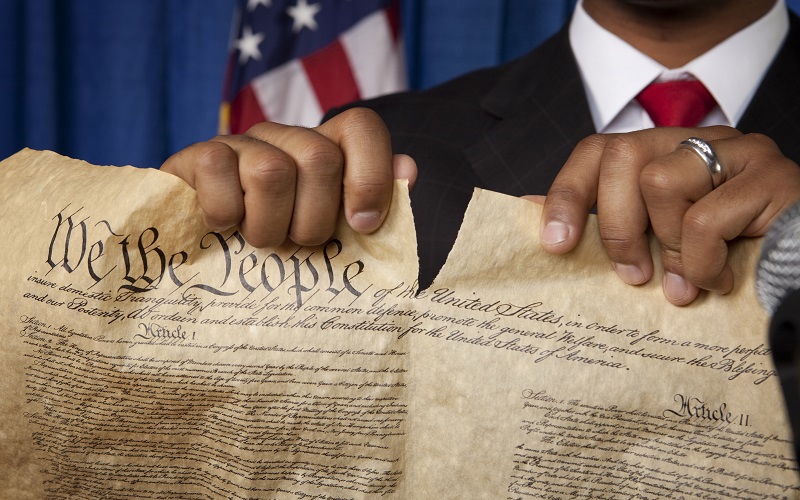 ATTENTION: Major social media outlets are finding ways to block the conservative/evangelical viewpoint. Click here for daily electronic delivery of The Stand's Daily Digest - the day's top blogs from AFA.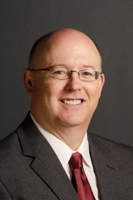 Dr. Robert Youngblood
The Stand
MORE
The Democrats' "…moral imperative to win back the presidency in 2020" (from their website) obviously has become Machiavellian as seen by at least three years of cunning schemes currently showing in the form of impeachment along with a persistent coup against the Constitution throughout America.
Perhaps they forget Machiavelli's quote, "If an injury has to be done to a man it should be so severe that his vengeance need not be feared." 
Well, they may not fear the president's vengeance as much as legal exposure and consequences of their dirty deeds.  Those deeds have never been done dirt cheap, are often hidden from the public, have a cost to the rule of law, and harm more and more people just for the sake of accumulating power. 
How can justice be done when laws aren't equally applied?
Voters can say something here, especially as they see the laws of the land – like "innocent until proven guilty" – are displaced as Democrats say words like "prove your innocence" which assumes guilt.  Registered voters, regardless of party, take heed.  If the president of the United States is presumed guilty by these bastions with bombastic, flatulent rhetoric, then normal American citizens will certainly receive worse – and soon.  If not us, then our children or grandchildren.
May the Lord have mercy on non-biblical value voting Christians who believe Democrats own the moral high ground.  But before I go further, I must say, overall, I am not talking of every single registered Democrat.  No, I am talking of the Democratic Party.  Yes, people make up the party, but they are also the people who can change it or leave by voting differently.
The values of the Democratic Party are so far away from the Bible now, I don't even know if they know what "moral" is anymore.  For sure they understand and desire power and have the willingness to lie, steal, and kill for it.
Under their flag, they've passed laws so after a baby is born that you can wait a short while and then kill the baby.  Under their flag, they continue to attack the Constitution which has an extremely strong biblical basis (visit here, here, or here).  Under their flag is a ruling class and the ruled – the more power they get, the more they want.  Power is used for building themselves up while tearing others down.
While promising they'll make everyone equal, their history shows they create or pervert as many laws as possible with loopholes and laxity for themselves.  Democrats in Virginia desire to silence criticism against their coups against the Constitution by trying – with vague language – to make free speech illegal! 
Power has become more precious than any other life or liberty.  This causes them to attempt to reshape America into a cruel and oppressive government – a tyranny.
Their lust for power combined with the average American Christian's desire for peace without verbal or legal conflict has practically given them this country.  Meek doesn't mean weak when Jesus said "Blessed are the meek, for they shall inherit the earth" in Matthew 5:5.  It means "power under control."  What powers do we have to help the powerless?  Our prayers to our God and our votes are just two of them justly given by the Constitution.  We have more too.
When the Democrats passed the laws in Virginia and New York so babies can be legally killed after birth, I saw and felt the change in this nation.  Pink spires were lit in New York proclaiming joy for the red blood which has flowed from these unborn or pre-born babies.  Sixty-two million beating baby hearts have been stopped in America since 1973, of which about a third were black babies. 
"How dare you!" works well here.
Since when did legality determine morality?  Never.  Not when the Holocaust was legal and hiding Jews was criminalized.  Not when slavery was legal and freeing them was against the law.  One sin of man is thinking our laws can overrule the Most High God. 
Yes, both sides can find the sin of the other, if and when the standards of the Bible are used as a contrast between the holiness of God and the wickedness of man.  If these standards are seen and understood, repentance is possible and peace with God is restored. 
Yet, the Democratic Party continues to drift further and further away.
Doubt me?  It's old news with new consequences daily.  Last August, Democrats passed a resolution with hopes of attracting a large base of non-believer voters:
"WHEREAS, those most loudly claiming that morals, values, and patriotism must be defined by their particular religious views have used those religious views, with misplaced claims of "religious liberty," to justify public policy that has threatened the civil rights and liberties of many Americans, including but not limited to the LGBT community, women, and ethnic and religious/nonreligious minorities …."
So, even though non-believers receive the benefits of our Christian foundations in America's government, often they are either shocked to discover them, would deny them, or even try to remove them.
"The saying goes, 'Religions should keep out of politics;' but this is politics failing to return the favor," wrote Tom Gilson, senior editor at The Stream.  "Democrats are poking deep into religion here [with their party platform].  Religion should feel free to answer.  Again, though, this isn't just about religion.  It's about Dems' entire view of reality – a view that in many ways stands directly against a biblical view" (bold added).
Christians are free to answer – with our votes.  Again, it isn't that any of us should be for or against this party or another, but that we should be like the  Commander of the army of the Lord in Joshua: 
Now when Joshua was near Jericho, he looked up and saw a man standing in front of him with a drawn sword in his hand. Joshua went up to him and asked, "Are you for us or for our enemies?" "Neither," he replied, "but as commander of the army of the Lord I have now come." Then Joshua fell facedown to the ground in reverence, and asked him, "What message does my Lord have for his servant?" The commander of the Lord's army replied, "Take off your sandals, for the place where you are standing is holy." And Joshua did so.  (Joshua 5:13-15)
Holy.  Sacred.  Hallowed.
"Our Father, who art in heaven, hallowed be Thy name, Thy kingdom come, Thy will be done on earth as it is in heaven…"  Who reading this will have the courage with their vote to ask, "God, if I am calling something evil good according to Your will, show me and help me change.  And if I am calling something good that is evil according to Your will and Word, show me in the Bible, and help me change"? 
Followers of Christ, seekers of His will, they are the ones who will let His Holy Spirit flow through their vote based on rightly dividing God's Word and studying within the Bible how to vote.  One useful resource which helps me each election is David Barton's piece on "Voting Biblically with Your Whole Heart."   
Whoever wins, remember to continue to pray for all our leaders now and always.  So go forth as a Commander of the Lord's Army with your vote ready to be cast for the 2020 election for president/commander-in-chief and as many leaders as possible who fit those values found in the Bible. 
Please Note: We moderate all reader comments, usually within 24 hours of posting (longer on weekends). Please limit your comment to 300 words or less and ensure it addresses the content. Comments that contain a link (URL), an inordinate number of words in ALL CAPS, rude remarks directed at the author or other readers, or profanity/vulgarity will not be approved.