Wednesday, February 12, 2020 @ 09:05 AM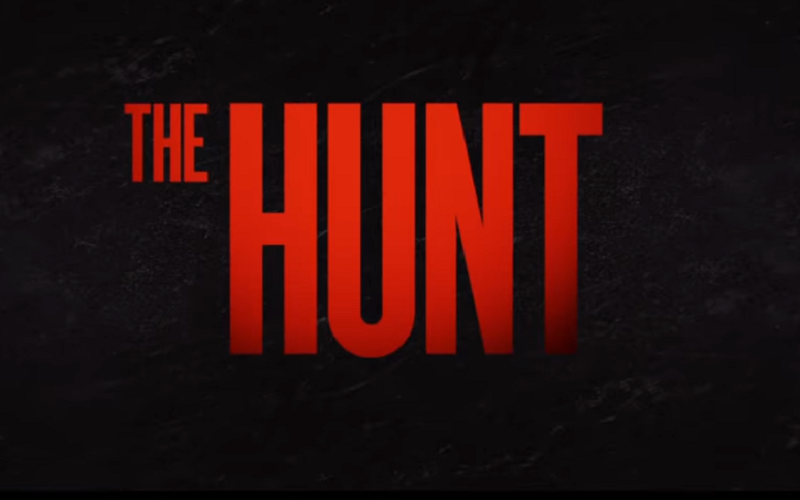 ATTENTION: Major social media outlets are finding ways to block the conservative/evangelical viewpoint. Click here for daily electronic delivery of The Stand's Daily Digest - the day's top blogs from AFA.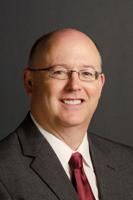 Dr. Robert Youngblood
Assistant Digital Media Editor
MORE
A movie where a group of left-wing "elites" hunt "deplorables" is now set for release on Friday, March 13.  Universal Pictures seems to be using the protests which stopped the original September 27, 2019 release to help promote it.
Their new slogan, "The most talked about movie of the year is one that no one's actually seen.  The Hunt.  Decide for yourself.  March 13," can be found in online promos and some posters like here.
In a shrewd business move during a time when disgruntled Democrats are fuming after failing at impeachment, failing to find Russian collusion, and fearing the reelection of President Donald Trump in 2020, Universal Pictures has found a universal vibe which they hope will add to their bottom line. 
It will be a bottom line coated with blood.
Ironically, the "hero" of this thriller/horror movie is one of the alluded to "deplorables" according to the premise apparently from Universal and shared on Wikipedia:
Loosely based on the 1924 short story The Most Dangerous Game, by Richard Connell, the film follows 12 strangers who mysteriously wake up in a clearing. They do not know where they are or how they got there. They discover that they have been chosen to be hunted in a game devised by a group of people from the rich elite. The hunters gather in a remote facility called the Manor House, but their sport gets derailed when one of the hunted, Crystal (Betty Gilpin), fights back and starts killing them one by one.
— Universal Pictures
Universal denied rumors last year that this was at one time titled Red State vs. Blue State.  Immediately though, we're aware of the conflict of the movie which matches the conflict of a nation battling over ideas and beliefs in the realm of politics. 
Responsibility
Media holds a responsibility to how it shares and how aftereffects occur.  Studies from the 1960s with Albert Bandura show the simple act of an adult beating on a Bobo doll (it has a weight at the base to make it return to an upright position) was enough to influence children.  Given the opportunity to play with multiple toys, those exposed to the violent model were more likely to strike, hit, and punch the Bobo doll (p. 108, The Age of Propaganda). 
In this same book, the authors share much subsequent research supporting Bandura's findings.  These aggressive models influence aggression regardless of age and sex both in and outside the laboratory.  It doesn't matter, the authors write, whether the model is a cartoon character or a real person in an isolated act or within a complex plot.
Whether or not you agree with recent conversations on the brain's use of mirror neurons to learn and copy others, you've probably heard the phrase Monkey see, monkey do.  But we're not monkeys even though we're monkeying around with people by ignoring what is obvious.  Usually, we do that by saying things like Netflix CEO, Jeff Hastings, who commented, "It's controversial, but no one has to watch it," about the network's series 13 Reasons Why.
What harm can The Hunt do?  It's just a movie.
Most of us agree the mental effect and staying power of a movie can be much more powerful than a book, so let's visit something most people don't know about horror writer Stephen King.
King pulled one of his books over concerns of it being tied to a mass shooting in Paducah, Kentucky, at Heath High School in 1997.  A fourteen-year-old boy brought several guns to school and fired on students in a prayer circle.  He killed three, five were injured, and one was unable to walk again.
Rage, King's book under the pen name Richard Bachman, was found in the shooter's locker.  In 1998, King reportedly called his publisher to demand the book be taken out of print. 
It wasn't until 2012, after the Sandy Hook school shooting in Newtown, Connecticut, when King wrote a 25-page nonfiction essay, "Guns," in which he shared his thoughts as quoted by a Fox News piece:
"It took more than one slim novel to cause (the shooters) to do what they did. These were unhappy boys with deep psychological problems, boys who were bullied at school and bruised at home by parental neglect or outright abuse," he wrote in "Guns," (via USA Today). "My book did not break (them) or turn them into killers; they found something in my book that spoke to them because they were already broken. Yet I did see 'Rage' as a possible accelerant which is why I pulled it from sale. You don't leave a can of gasoline where a boy with firebug tendencies can lay hands on it."
It's just a book, what harm could it do?  King's class act move is noteworthy and one Hollywood and Universal Pictures should emulate whenever possible.
Future Impact
I have a few predictions about this movie and its impact. 
Universal's business shrewdness is also shown by releasing it on Friday the 13th. This, along with the publicity, will probably make this movie do well.  Whether Universal profits or not, it will be blood money.
Unlike a book that can be found in the locker of a boy, this movie will play and replay in the minds of some.  It will accelerate and model for them actions they shouldn't take.  If a left-wing person decides to shoot up a right-wing event, it will be "justified" to them because of the movie.
If and when this happens, I predict the media will continue to promote gun control laws and red flag laws, even as they hide the political motivations of the events behind them.  It will be harder to trace unless it appears on a social media account as a favorite movie. 
As always, the media will leave out whatever doesn't suit their prejudices or what doesn't suit their purposes to promote their agenda of gun control. 
My final prediction is Universal won't pull this movie again unless God touches the studio executives' hearts through our prayers as Christians.  So to you, I ask you to pray, and to them, I leave one last plea:
Yes, this is America, the land of opportunity.  However, your desire for increased profit will only give the opportunity for America to become even more divided while putting insane, illegal, and immoral ideas into minds already on fire with hurt which has turned to hatred.
Instead of being a petty prince chasing pennies, why can't you act like King and do the right thing?
Please Note: We moderate all reader comments, usually within 24 hours of posting (longer on weekends). Please limit your comment to 300 words or less and ensure it addresses the content. Comments that contain a link (URL), an inordinate number of words in ALL CAPS, rude remarks directed at the author or other readers, or profanity/vulgarity will not be approved.