Tuesday, April 21, 2020 @ 09:07 AM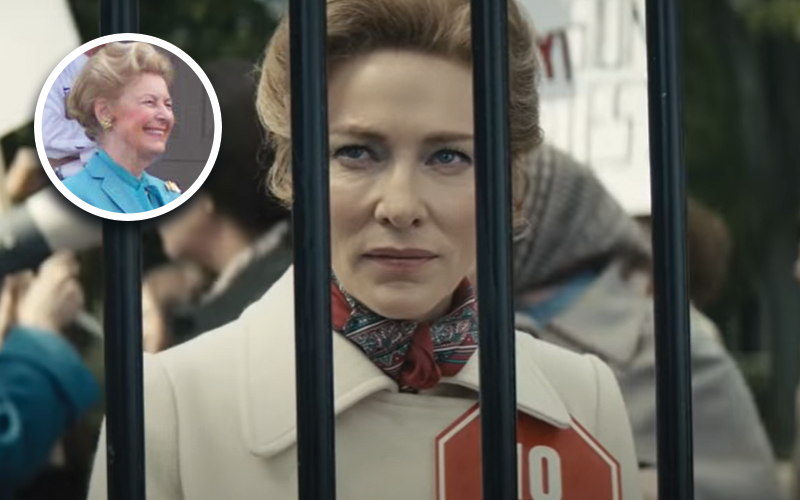 ATTENTION: Major social media outlets are finding ways to block the conservative/evangelical viewpoint. Click here for daily electronic delivery of The Stand's Daily Digest - the day's top blogs from AFA.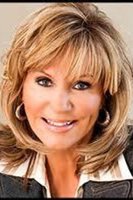 Sandy Rios
Host of Sandy in the Morning on AFR
MORE
Mrs. America, a new series featured on FX Hulu, purports to tell the "real story" of the Equal Rights Amendment and Phyllis Schlafly, the woman who single-handedly led to its defeat. Cate Blanchett, producer and star of the series is beautiful like Phyllis…though not as beautiful. Blanchett has captured the cadence of Phyllis' voice…the public speaking style, that is, without the soft graciousness. So even in private conversations with her family, Cate's Phyllis is making a speech…only softer. 
But, okay, one can do an admirable job of imitation that falls short but is forgivable. The unforgivable is the insidious and ignorant twist she gives to Phyllis' character. Devious, manipulative, and selfish for starters. Blanchett's Phyliss is flirtatious when it suited her…ingenuine about her own family life…ambitious…arrogant. THIS is the Phyllis Schlafly the Left wishes was Phyllis Schlafly. 
But this is not the Phyllis I knew. Phyllis was beautiful, yes, but more than that, feminine and gracious to the core. The kind of beauty that comes from deep within, crowned by a smile that would light up a room accompanied by a twinkle in her eyes that did the same. She could have been a beauty queen, but that would have been too shallow a goal. 
It's true that Phyllis wasn't interested in women's issues. One of the first women admitted into Harvard in 1949, she was brilliant from the start. She graduated with a political science degree…then later received her Juris Doctorate from George Washington university. No one that I ever encountered laughed at Phyllis or marginalized her. No doubt some may have tried, but her fierce intellect and unflinching ability to see through confusion like a laser and deliver soft and fast the truth of the matter in a way even her opponents or detractors could not deny repelled disrespect. Hatred, fear of her sheer force, yes…but not disrespect.  Mrs. America alone is living proof that she was so innately powerful, she must be destroyed even after her death. 
It is true that the Equal Rights Amendment was all but a fait accompli when Phyllis came onto the scene. Thirty-five out of the needed 38 states had ratified it and all current and former first ladies and presidents (both Democrat and Republican) had endorsed it. It should have been impossible to stop but enter the "villainess" of Mrs. America. 
Phyllis' first love was writing about nuclear disarmament and the Cold War. Having worked in a munitions factory during World War II, she loved America and was a fierce defender of her Constitution, strong national defense, and Judeo-Christian values. The Republican Platform, far more conservative than most Republican presidents have ever been, was the product of the hard work and fierce determination of Phyllis up until the time of her death to steer and keep as the plumb line for conservative thought and values. 
She was pulled into the ERA battle reluctantly. But what unfolded was nothing short of miraculous. Through the publication of the Phyllis Schlafly Report and her ability to organize and inspire American women, who prior to their awakening had been busily raising their children, she led a battle that became literally bloody on the steps of the capitol in Springfield as feminists poured blood over the capitol floor in protest. Illinois refused to ratify on the last day of the last year possible, handing Phyllis a great victory and radical feminists their final defeat. 
In the process, Phyllis demonstrated an uncanny ability to see future implications of the Equal Rights Amendment. As early as 1976 she was debating Betty Friedan, author of The Feminine Mystique, and like a prophetess, predicted what would come from removing all distinctions between men and women. Even Betty was an incredulous hearer four decades ago, unable to imagine such things as same-sex marriage, gender neutral bathrooms, women drafted into the military, women paying alimony, and men staying home to care for children. It sounded like science-fiction, but Phyllis perceived the implications of the law and could not have been more prescient. 
As the former President of Concerned Women for America, I had the great privilege of working with Phyllis on many things. During and after I left that position, we worked together to elect various conservative candidates. She taught me about the importance of the American Patent system as I joined her in that fight as well. Before CWA, in my radio life in Chicago, I interviewed her many, many times, producing a special on her life and in the process, we became friends. 
When in her later years she would fly to DC on the arm of her son, John, she was always dressed impeccably, coiffed to perfection, her body aging, but her mind keen as ever. I don't personally admire easily, but I admired Phyllis. I wanted to be like her when I "grew up." 
Sadly, I don't think Cate Blanchett or her fellow Hollywood feminists can begin to comprehend a life well-lived and savored like Phyllis'. They can't imagine it except from their own limited, embittered point of view. They can't imagine the fulfilled life of a woman who loved her husband, her children, while caring for her home, but also for the world around her…enough to make the necessary sacrifices to try and save it. They are not equipped to do what Phyllis did and so they must diminish her. Isn't that what women have always done to each other? And I thought it was "liberation" the feminists were seeking. 
As dastardly as the portrayal of Phyllis and the love of her life, Fred, is in Mrs. America, it really is so over the top, it's laughable. Kind of like a Babylon Bee version of her life without the humor. 
The truth about Phyllis was much more compelling and the fight over the Equal Rights amendment much more complex and exciting than this dull, grinding fiction. 
Please Note: We moderate all reader comments, usually within 24 hours of posting (longer on weekends). Please limit your comment to 300 words or less and ensure it addresses the content. Comments that contain a link (URL), an inordinate number of words in ALL CAPS, rude remarks directed at the author or other readers, or profanity/vulgarity will not be approved.