Tuesday, June 9, 2020 @ 8:57 AM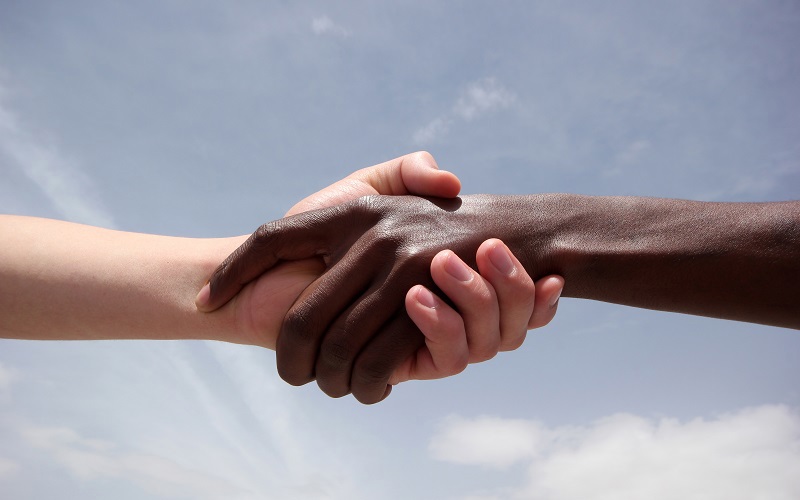 ATTENTION: Major social media outlets are finding ways to block the conservative/evangelical viewpoint. Click here for daily electronic delivery of The Stand's Daily Digest - the day's top blogs from AFA.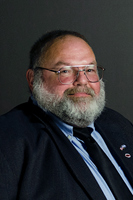 Jim Stanley
General Manager Radio
MORE
I'm told I don't get it.  That I'm an old white guy who is out of touch with where our country is heading.
As I watch the events unfolding in our country I can't help but think of how quickly we went from the brink of revival (due to fear of Covid-19 and the subsequent attack on our constitutional liberties) to near-anarchy. Not to use this as a cliché but I firmly believe Romans 8:28-29 and that revival may still be right around the corner.
Let me be clear, there is absolutely no excuse for what happened in Minneapolis, MN on May 25, 2020, to Mr. George Floyd who died in police custody.
As of this posting, all four officers have been fired and charged in this tragic event. Former officer Derek Chauvin now faces 2nd-degree murder and 2nd-degree manslaughter charges. The other three officers have been charged with aiding and abetting 2nd-degree murder and 2nd-degree manslaughter. Never in my life have I seen such a look of contempt on men's faces. They appeared almost bored with what they were doing.
This tragic event has ruined 5 families and now threatens families around the world. Does anyone think those officers got dressed for work the morning of May 25, 2020, thinking "Today I'm going to take a man's life and shatter my own."?  
It seems that at some point a switch flipped in the officers' minds and contempt took over. From their actions and the look on their faces they seemed to be saying "I'll show this man and all these bystanders who the boss is." Now, these four officers will be tried by a jury of their peers and hopefully, justice will be served.
However in the journey for justice, please leave room for mercy and grace. If not for the officers then for all the families involved and children whose lives have been turned upside down.
Since that fateful day, our nation has been churning and roiling with anger and unrest. It's gotten ugly.  The tipping point on my silence broke when I saw a petition from Black Lives Matter that calls for defunding the police; not just in Minneapolis but the entire country. Don't take my word for it. You can read it for yourself on the BLM's website:
"We call for an end to the systemic racism that allows this culture of corruption to go unchecked and our lives to be taken.
We call for a national defunding of police. We demand investment in our communities and the resources to ensure Black people not only survive, but thrive. If you're with us, add your name to the petition right now and help us spread the word" (emphasis mine).
What authority will take the place of the police?
Our country will not stand for anarchy regardless of who the next president to take the oath of office will be. How does one justify the robbing and looting of both corporate giants and the "mom & pop" businesses? Did we not learn from the riots of St. Louis a few years ago? By the way, an open question to BLM: How can you possibly demand that anyone invest in the very communities you've terrorized and set fire to? It's as if you believe you're entitled to the spoils of war. If so the war was undeclared and no one won; neither the pillaged nor the pillagers. Everyone involved has, is, or will suffer the consequences of these actions for some time to come.
Setting the riots aside, one overriding thing I've heard is we (old white guys) need to listen. Okay, I'm listening.
Tell me what it is that I need to hear but don't yell it at me. I'm right here. Don't stick a sign in my face. Talk to me. But are you willing to listen to me? If it's going to be a conversation it has to go both ways. Otherwise, it's a lecture and I'm not up for that. Conversations over coffee, that I can do.
I believe with every fiber of my being that one has the right to protest the inequalities in our communities, states, and nation. I don't believe anyone, including the state, has the right to try to steal or seize my property. I've worked hard throughout my life to provide for my family and while I don't deserve anything, the Lord has blessed the work of my hands to do just that. I heard a young man say recently "it's not white privilege, its work privilege." So don't come at me with a guilt trip about what I owe anyone because according to the Scripture I owe you nothing but love (Romans 13:8).
There are times I could have been a better neighbor, friend, husband, and father, but I've always tried to love and help my neighbors.
Instead of fighting with or against the authorities and each other, let's try these two things instead:
Love the Lord your God with all your heart, all your soul, all your strength, and all your mind.
Love your neighbor as yourself.
The Bible is a pretty good Book to live by. As an old colleague used to say: "if we spend our time doing the do's then we won't have time to do the don'ts."
As we move forward into the future please pray that the lives of blacks, whites, browns, etc. be safe and that no one protesting or protecting be irreparably harmed and lost.
Please Note: We moderate all reader comments, usually within 24 hours of posting (longer on weekends). Please limit your comment to 300 words or less and ensure it addresses the content. Comments that contain a link (URL), an inordinate number of words in ALL CAPS, rude remarks directed at the author or other readers, or profanity/vulgarity will not be approved.