Tuesday, July 28, 2020 @ 08:35 AM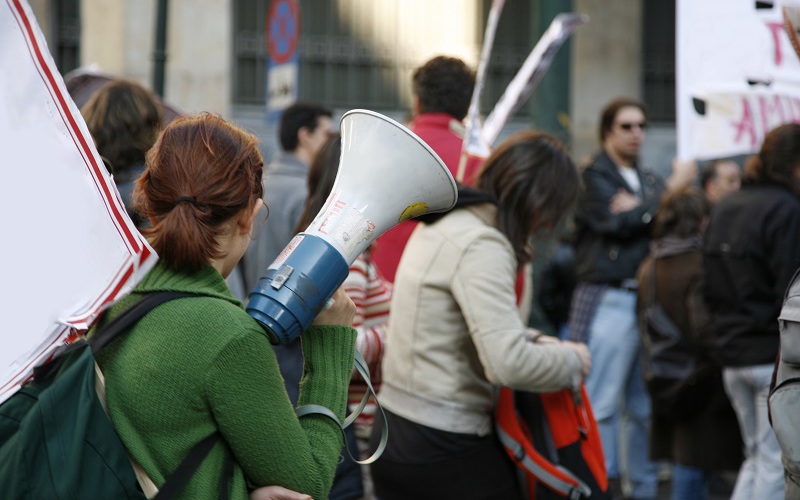 ATTENTION: Major social media outlets are finding ways to block the conservative/evangelical viewpoint. Click here for daily electronic delivery of The Stand's Daily Digest - the day's top blogs from AFA.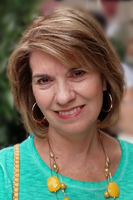 Linda Harvey
President of Mission: America, radio host, author, and conference speaker
MORE
Why are public schools in America hosting clubs that teach kids to hate the police? 
This insidious indoctrination is often embraced under the unlikely umbrella of sexuality education or "LGBTQ equality." Federal funding backs up some of this anti-American teaching. 
The COVID pause in school attendance is a blessing for the sub-population of students who are confused about sexuality and gender, a helpful break from high-octane leftist propaganda. What they are getting online is radical enough. 
Training in street activism and civic rebellion is the newest theme of homosexual clubs, or "GSAs" as they are often called, even online. For twenty years, I have joined many other concerned parents and family advocates to warn about the corruption embedded in these clubs. The damage they've done to individual children's lives is devastating and will not be fully known until all is revealed in eternity. 
Yet there's already ample evidence that "gay-straight alliance" or "genders and sexualities alliance" school clubs not only magnify peer pressure to initiate high-risk behaviors, but they lead students into hatred of their own anatomy as well as hatred of their parents and heritage. It's now evolving into hatred of America, hatred of law enforcement, and ultimately, hatred of Christianity. 
And the adults advising these clubs are often highly compromised as well. Former Minnesota teacher Jefferson Fietek's recent arrest is a horrifying example of corrupt, child-endangering leadership. We will explore the Fietek story later. 
The national GSA Network coordinating middle and high school homosexual clubs throughout the U.S. featured a recent page, "LGBTQ Youth of Color Need Police- Free Schools," because "GSA Network is convinced that removing all police presence in schools is a critical step to dismantling the school-to-prison pipeline."
Oh, now we get it. If the police leave, there will be no juvenile crime! Why haven't schools done this before? 
And we wonder why education is failing in so many ways. There's a massive illiteracy problem in the U.S. yet educational priorities are focused on irrational and unsupportable nonsense like this. "No police" is an invitation in many districts to on-site violence. But the radicals apparently don't care because other people's children serve as guinea pigs for their extreme experiments.
Another GSA Network page is "Pride and Protest—Safety Tips for LGBTQ Youth" with students pictured in "Black Lives Matter" T-shirts. It's a protest guide for students who are, don't forget, middle and high schoolers. They are warned to expect police brutality. If arrested during a protest, gender confused students are told they have the right to insist that police use their preferred names and pronouns, and they don't have to reveal their biological sex. This advice is needed because "Police often violate the rights of LGBTQ+ people during arrests or jail booking."
GSA Network published a manifesto several years ago produced by the "National Trans Youth Council" calling for the abolition of police, ICE, borders, the judicial system, heterosexual patriarchy, white supremacy, and claiming roots with the Black Panther movement.
What does this have to do with the original goal of homosexual clubs – to highlight the problem of bullying?
Sounds like the bullied are being tutored to become the bullies, drinking deeply from a poisonous brew of misinformation, resentment toward authority, unhealthy sexual attractions. and gender delusion.
It's not just in the GSA clubs where America's schoolchildren will be corrupted in the new anti-American, Marxist orthodoxy. It's also occurring in sex education networks where Planned Parenthood and its affiliates direct the action.
Advocates for Youth, a major promoter of "comprehensive sexuality education" (usually condom-obsessed and XXX-rated) recently announced an online meeting for students called "Mutual Aid," designed allegedly to help black "LGBTQ" youth. One of the groups leading the meeting is "Freedom Fighters DC," describing themselves as a group of "activists focused on change through organized actions while simultaneously advocating to #DefundThePolice." 
Yes, this has so much relevance to preventing pregnancy. And taxpaying parents are always eager to open the door to such influence in the lives of their 13-year-olds. 
Advocates for Youth receives funds from the federal government through the Centers for Disease Control's Division of Adolescent and School Health. Shouldn't such funding end for any group training youth to hate the police? 
Watch for "reproductive rights" to piggy-back on racial equality concerns. In the Cleveland, Ohio area, a website funded by the U.S. HHS Department of Adolescent Health is called 216Teens.org , which is adamantly pro-abortion and pro-"LGBTQ." Recently a July 16 social media post advertised an online "summit" for teens ages 13 to 19 to learn about the intersection of "racial and reproductive justice."
So what is imagined to be this "intersection"? It's likely to teach that any limitation on access to contraception and abortion for minority students is now part of the definition of "racism." 
Of course! Corrupt youth sexually by playing the race card. We need to be one step ahead of this devious betrayal of children. 
But let's revisit what happened recently in the case of former Minnesota middle school theater teacher Jefferson Fietek. In 2012, the Anoka-Hennepin (Minneapolis) school district was in turmoil as liberal teachers and groups protested the district policy of "neutrality" on the issue of homosexuality. 
Then the unthinkable happened. Several students who identified as "gay" committed suicide. So these liberal teachers blamed this neutrality policy and exaggerated rumors flew around. The Southern Poverty Law Center intervened with a legal team and even the Obama Department of Justice joined the fray, and the hammer came down on that district as massive pro-"LGBTQ" programs were instituted. Stories on the school controversy were featured in the New York Times and other national media. 
One of the teachers out front bashing conservative school policies was Jefferson Fietek, the teacher advisor to a homosexual student club in the district, who had worked closely with several of the students who committed suicide and their families. 
Well, fast forward. Fietek left his position in Minnesota and was recently arrested in Massachusetts. He is charged being a fugitive from justice as well as sexually abusing at least four male students, several of whom were in middle school, starting around 2009, concurrent with the highly-publicized lawsuit and continuing until he left a year ago. 
We need to pray for this man. At the same time, let's realize it's up to parents and communities to close down these GSA club/revolutionary training camps. Let's also defund and shut down the sexuality lessons ruining the bodies, minds, and souls of so many children. 
Our vulnerable kids are being trained in deviance and hateful attitudes, and that in itself should be a crime.
Please Note: We moderate all reader comments, usually within 24 hours of posting (longer on weekends). Please limit your comment to 300 words or less and ensure it addresses the content. Comments that contain a link (URL), an inordinate number of words in ALL CAPS, rude remarks directed at the author or other readers, or profanity/vulgarity will not be approved.