Friday, September 4, 2020 @ 12:57 PM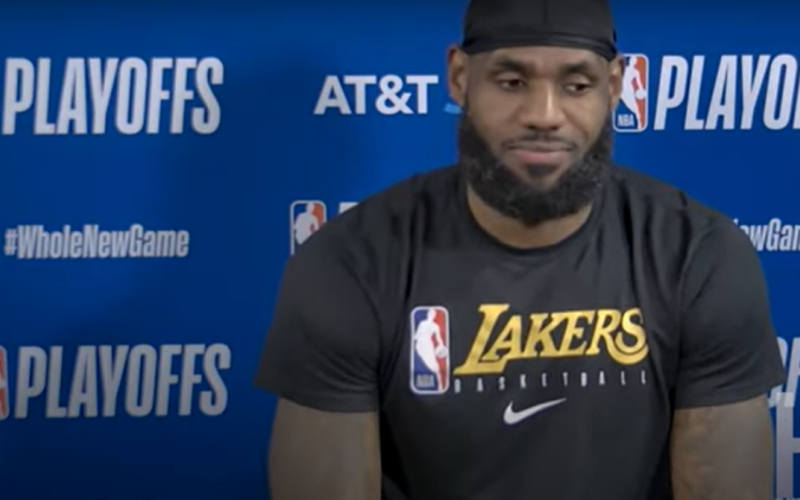 ATTENTION: Major social media outlets are finding ways to block the conservative/evangelical viewpoint. Click here for daily electronic delivery of The Stand's Daily Digest - the day's top blogs from AFA.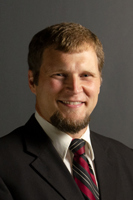 Matthew White
The Stand Writer
MORE
Good news. After a brief protest, NBA players decided to walk back their boycott and resume their playoff games. 
What's that? You didn't know the NBA was even playing? I didn't either, and it seems we're not alone. According to an article published in The Athletic on August 17, NBA broadcast ratings have declined by 45% since the 2011-2012 season. 
So, the NBA has lost nearly half of their viewership in less than 10 years. What gives? I'm sure many excuses could be made, but I suspect the fans are sick of the NBA's weak stance on China, players kneeling during the National Anthem, the constant barrage of players promoting the Marxist BLM movement, and players constantly criticizing the United States. I don't really follow sports anyway, but if I did, I can assure you that any one of those issues would be enough to keep me from tuning in.  
Now, the protest, or the non-protest. In reaction to the shooting of Jacob Blake in Kenosha, Wisconsin, the Milwaukee Bucks didn't show up last week for game five of their playoff series against the Orlando Magic. Other teams quickly followed suit, prompting the NBA to put out a statement announcing the playoffs would be postponed and game five of each series would be rescheduled. The protest was short-lived – only about two days – and the games were indeed rescheduled, the playoffs resumed, and the league is now in the conference semifinals.  
What the players intended to be a display of solidarity with the Blake family and the national BLM movement against alleged police brutality, turned out to be nothing more than a publicity stunt.  
I can't help but wonder what it was that caused the players to so quickly reverse their position.  
The whole fiasco raises a few questions for me. 
Do black lives really matter to the NBA protesters? Has the NBA placed a price on black lives? 
It's interesting how bold the protesters were at first, initially even mentioning canceling the rest of the season. However, when the teams still competing in the postseason gathered together to figure out their next move, the players agreed to resume play. And less than 24 hours after the protest began, it was over. 
One wonders what challenged their resolve and changed their minds so quickly.  
ESPN's Bobby Marks pointed out on Twitter that the NBA Operations Manual addresses a team's "failure to appear," and in such a case, the team could be subjected to a forfeit as well as a fine of up to $5 million. 
Espn.com pointed out that more than just team fines were at stake though, saying, "… technically, there could be financial implications for the players still in the playoffs, because they are failing to render services as required by the uniform player contract of the NBA's collective bargaining agreement." Citing one example, ESPN said that LeBron James, one of the ten highest paid players in the NBA, "would lose $667,178 out of his $37.4 million salary," if he refused to play the rest of the season. 
Did that have an effect? Was the NBA poised to protest and make a statement until they realized it would cost them some coins?  
Do the players supporting BLM realize the irony of protesting against "White privilege," when they are some of the most privileged in the nation, regardless of skin color? 
Since the death of George Floyd and BLM's return to the national spotlight, the term "White privilege," though it's been around for a while, has become unavoidable in the national conversation about race. 
As a result, many white people began pandering to blacks by apologizing for their whiteness.  
Consider this statement posted to Twitter by actress Rosanna Arquette on August 8, 2019: "Sorry I was born White and privileged. It disgusts me. And I feel so much shame." 
I don't deny that privilege is real, I just reject the idea that it is based on melanin count.  
Take the NBA for example. The average NBA player, 80% of whom are black, makes $7.7 million annually while only providing entertainment. Meanwhile the average American makes less than $50,000 per year and is living paycheck to paycheck actually working for a living.  
Who has the privilege there? The millionaire playing a game for a living or the average American struggling to get by? 
The hypocrisy of these men is sickening. For the past few years LeBron James has used his platform to speak ill of the police, President Trump, and our nation, calling it a land of "oppression." Interestingly enough, James enjoys a $1 billion (yes billion) lifetime endorsement deal with Nike, who has been exposed in their use of Chinese slave labor to manufacture their shoes. So, James, and many other professional athletes with multi-million-dollar endorsement deals, can badmouth our nation over injustices while profiting from the injustices of others? 
Again, I ask the question, "Who's privileged?" 
Do they realize the privilege of "protesting" and still getting paid? Where's the sacrificial element? 
Generally, when a person or group of people strike, protest, or boycott, it costs them something. The fact that people are willing to sacrifice makes the statement much more significant. 
Some are trying to compare the NBA protestors to Muhammad Ali when he stood against the Vietnam War. Though I'm no defender of Muhammad Ali's refusal to fight for his country, I must say there is no comparison. Ali was sentenced to prison, stripped of his championship title, and lost his license to fight in all 50 states. In other words, it cost him something. Standing for what you believe in usually does. 
In this situation, it seems as though the protesters weren't willing to see it through. 
Many are calling their actions heroic, but are they really? White House senior advisor Jared Kushner made an interesting observation concerning the NBA players when he said, "…they have the luxury of taking a night off from work, most Americans don't." 
How true. How telling. A protest, boycott, or strike without sacrifice falls flat. 
Do they realize the irony of protesting against systemic racism, when the NBA is 80% black?  
One of BLM's rallying cries is "systemic racism." 
If systemic racism is such a thing, could it be denied that a system (the NBA) that is comprised of 80% of one demographic is systemically racist, or does that only work one way? 
Is the NBA racist, or is the ethnic makeup based off of something different than skin color – something like, I don't know, talent, skill, and ability? I believe the latter. These black athletes are truly gifted and deserve to be there. 
But if you accept the premise that a system can be inherently racist and needs to be dismantled as a result, yet continue to operate within a system that employees 80% of one race, that seems a bit tone deaf to me. 
Does the NBA realize that the nation can get along just fine without their services? 
If this ridiculous China virus shutdown has shown us anything, it's shown us that we can do without a lot of things we have grown accustomed to having in the past – including sports. 
Don't misunderstand me. I grew up playing sports, enjoy playing them with my children, and have no problem with sports; I just don't particularly enjoy watching overpaid crybabies play them. 
I don't question the NBA's genuine concern for black lives. Any decent human knows that all life is important, and as Christians, we know that life from conception until natural death is of utmost value and significance. 
Do the protesters care? Sure they do, but their statements fall flat when their glaring hypocrisy stands out and when they fail to see their convictions through. 
Is racism real? Of course it is, but we'd be better served to see it through a biblical lens and call it what it really is – partiality. But partiality is not intrinsic to just one race. In my life I've certainly seen it go both ways. 
Is injustice real? Absolutely. But as my coworker and brother in the Lord Abraham Hamilton III frequently says, "Cries for justice void of the cross will rapidly descend into the pursuit of vengeance." 
Today's woke justice warriors are not really pursuing justice, they're after revenge.  
At the end of the day, the missing element in this whole conversation is man's need for Jesus. 
Will the NBA bounce back? Who knows? 
A more important question is, "Will our nation bounce back?" 
It can, but none of the issues we are facing today will ever be truly resolved until we deal with the spiritual component. Until then, we'll only see more of the same. 
Please Note: We moderate all reader comments, usually within 24 hours of posting (longer on weekends). Please limit your comment to 300 words or less and ensure it addresses the content. Comments that contain a link (URL), an inordinate number of words in ALL CAPS, rude remarks directed at the author or other readers, or profanity/vulgarity will not be approved.