Tuesday, November 03, 2020 @ 09:22 AM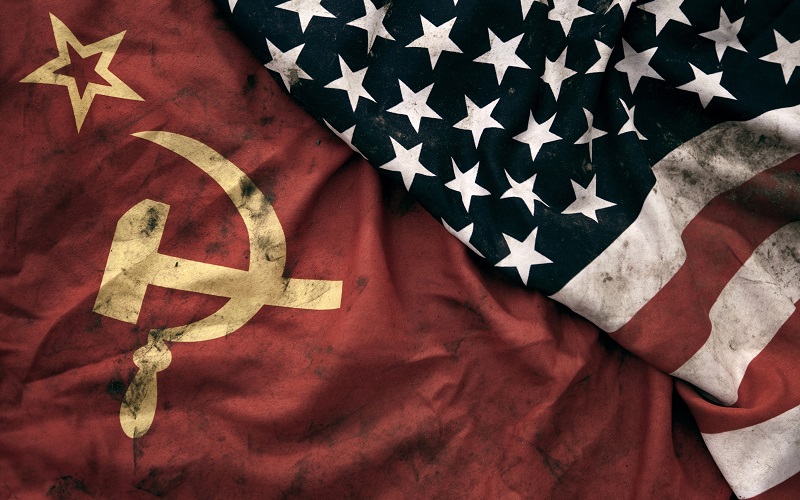 ATTENTION: Major social media outlets are finding ways to block the conservative/evangelical viewpoint. Click here for daily electronic delivery of The Stand's Daily Digest - the day's top blogs from AFA.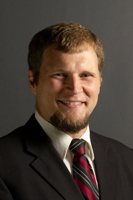 Matthew White
The Stand Writer
MORE
In the first two articles (Here and Here) of this series, I wrote about our founding and our failures. My hope was to remind us of our godly heritage, and then by writing about our failures, provide examples of what's happened as we've drifted away from that godly heritage.
I've already mentioned that I believe we're at a crossroads, a pivotal moment in our history. The direction we choose in this election will have far-reaching implications. With that in mind, I want to address...
Our Future
No one can predict the future.
I'm reminded once again of Patrick Henry's speech to the Second Virginia Convention – the famous "Give me liberty or give me death!" speech.
Henry passionately made his case to fight for freedom. Many in opposition wanted to wait until the British responded to Congress' petition for reconciliation – hoping to maintain peace.
Patrick Henry said, "I know of no way of judging the future, but by the past."
In other words, Henry was saying the best way to determine how Britain would behave, is to examine how they have conducted themselves in the past.
Believing it was naïve to think Britain had no intention of using force against the colonies, Henry said:
"Ask yourselves how this gracious reception of our petition comports with these war-like preparations which cover our waters and darken our land. Are fleets and armies necessary to a work of love and reconciliation? Have we shown ourselves so unwilling to be reconciled, that force must be called in to win back our love? Let us not deceive ourselves, sir. These are the implements of war and subjugation…"
His point? Why was the British navy and army already in place if the crown planned to reconcile? They had no intention of doing so.
War was inevitable. Henry would go on to say, "The war is actually begun."
I agree with Patrick Henry. Much can be learned by observing the past.
I want to mention two thoughts concerning our future.
A Word of Caution
I fear many take our freedom for granted, on the one hand, not knowing how we gained it and how precious it is, and on the other hand, not realizing it can be squandered. Other nations have lost their freedom, we can too.
Consider Germany. The German empire fell in 1918 following the German Revolution and became a republic until Hitler's takeover in 1933.
But the way Hitler rose to power is the cautionary tale we need to be reminded of – how they went from a democracy to a dictatorship.
Due to the global economic crisis in 1930, Germany could no longer pay the war debts stipulated in the Versailles Peace Treaty. Roughly 6 million Germans lost their jobs.
Not only was Germany in economic turmoil, but the country was in a political crisis as well. There were such differing views, it seemed impossible to form a majority government.
(Sound familiar? Millions of people out of work. A country facing economic and political turmoil in the midst of a crisis.)
The Nazi movement, which started as the German National Socialist Workers' Party in 1920, had really started to take off in the wake of the national chaos.
People saw the Nazi Party as one with strength and vitality by putting forth young leaders, contrasting the elder politicians of the established parties. In addition, Hitler claimed to be for the people and that he could unite the nation and put an end to political discord.
(Sound familiar? An emerging socialist party. Appeals to get rid of old "white patriarchy." One candidate says he can unite us and be a president for all people.")
By January of 1933, Hitler was appointed chancellor. He didn't have absolute power, but he would soon. By March, just two months later, with intimidation and threat of war that lead to the passing of a new law called the "Enabling Act," Hitler was finally in complete control.
With complete power, Hitler would bring society in line with the Nazi ideologies. They did so through a process known as Nazification. 
By dismissing those who were politically-suspect from their positions, replacing trade unions with the German Labor Front (which prevented workers from organizing opposition), and banning all other existing political parties, Germany quickly became a single-party state. 
Under the Nazis, everything "un-German" had to disappear. The book burnings began, and according to the United States Holocaust Museum, "works of prominent Jewish, liberal, and leftist writers ended up in the bonfires. The book burnings stood as a powerful symbol of Nazi intolerance and censorship." 
The campaign to bring culture in line with Nazi ideals was very successful due to Germany's minister of propaganda, Joseph Goebbels. Through various means, he essentially controlled the media of their time. 
Initially, when the Nazis assumed power, their destructive energy was mainly directed against their political opponents, but it soon shifted to the Jews, who were the constant victims of violence, harassment, and oppression. By April of 1933, just three months after Hitler came to power, the government took official action against the Jews, announcing a major boycott of Jewish products. This was the first in a series of steps that would ultimately end in the Holocaust. 
(Sound familiar? Intolerance. Censorship. Cancel culture. Media blackouts. Amazon removes certain Christian books. Big tech shuts down the spread of news. The liberal media controls the narrative most people hear.)
People often ask how a nation could stand by and let a person like Hitler gain control and commit the atrocities he did.
Let me give it to you in a nutshell. Germany faced a plethora of problems, and they had lost faith in the government to fix them. Hitler entered the scene and promised to fix it all. Through control of the media, he was able to convince citizens that Germany's problems lie with the politicians and Jews, and getting rid of them would improve their condition. They bought the lies, and look at what it cost.
(Sound familiar? According to the Left, Christians and freedom-loving Americans are the biggest threat to our nation.)
My word of caution is this: If you think for a second the United States of America can't lose her freedoms, you better wake up.
Ronald Reagan said
"Freedom is never more than one generation away from extinction. We didn't pass it to our children in the bloodstream. It must be fought for, protected, and handed on for them to do the same, or one day we will spend our sunset years telling our children and our children's children what it was once like in the United States where men were free." 
A Word of Comfort
Please don't misunderstand anything I've written in this series thus far. I certainly don't want to imply that all hope is lost. As believers, our hope doesn't lie in a president, a political party, or even a nation – as wonderful as that nation may be.
We must not forget that God is sovereign over both nations and their leaders.
Psalm 22:28, says, For the kingdom [is] the LORD'S: and he [is] the governor among the nations.
We read in Job 12:23, He increaseth the nations, and destroyeth them: he enlargeth the nations, and straiteneth them [again].
Proverbs 21:1 tells us, The king's heart [is] in the hand of the LORD, [as] the rivers of water: he turneth it whithersoever he will.
As a Christian and a herald of the good news of Jesus Christ I would be remiss in my responsibilities if I failed to speak of the comfort we have in our future home and our Savior.
Psalm 20:7-8,
Some [trust] in chariots, and some in horses: but we will remember the name of the LORD our God. They are brought down and fallen: but we are risen, and stand upright.
Scripture reminds us that this world is only temporary and that we have citizenship beyond this earth.
In John 18:36 Jesus said …My kingdom is not of this world…
Paul said in Philippians 3:20, For our conversation (citizenship) is in heaven; from whence also we look for the Saviour, the Lord Jesus Christ.
In the midst of Christians enduring earthly suffering, Peter wrote in 1 Peter 2:9-11,
But ye [are] a chosen generation, a royal priesthood, an holy nation, a peculiar people; that ye should shew forth the praises of him who hath called you out of darkness into his marvelous light: which in time past [were] not a people, but [are] now the people of God: which had not obtained mercy, but now have obtained mercy. Dearly beloved, I beseech [you] as strangers and pilgrims, abstain from fleshly lusts, which war against the soul;"
Because God is sovereign, we need not fret. Our hope is not in what happens on Election Day or any other day, because tomorrow God will still be on His throne.
The freedoms we enjoy in this country are wonderful and are without a doubt a blessing from God. As history proves, however, earthly freedoms can be squandered and lost.
The comfort I leave you with is this. The freedom we have in Jesus cannot be taken away. We are secure in Him, and that is the greatest freedom of all. Use the freedom God has bestowed on you and go vote, then trust Him with the outcome.
Please Note: We moderate all reader comments, usually within 24 hours of posting (longer on weekends). Please limit your comment to 300 words or less and ensure it addresses the content. Comments that contain a link (URL), an inordinate number of words in ALL CAPS, rude remarks directed at the author or other readers, or profanity/vulgarity will not be approved.